This morning Facebook was abuzz with a photo offering some advice to Simba (from the Lion King) about Hatfield Square. For those of you who are not from Pretoria, Hatfield Square is one of popular party spots in the Capital City since it opened in 1996. It's very central and is commonly referred to as "Die Vierkant" or "The Square" in Pretoria street lingo. Drop Zone is to Pretoria what Billy the Bums is to Johannesburg. It's the last place you want to end up at whilst out drinking in Hatfield Square. Students refer to Drop Zone as "Droppas" or "Mordor". If you ask me, Simba's dad is giving him some useful advice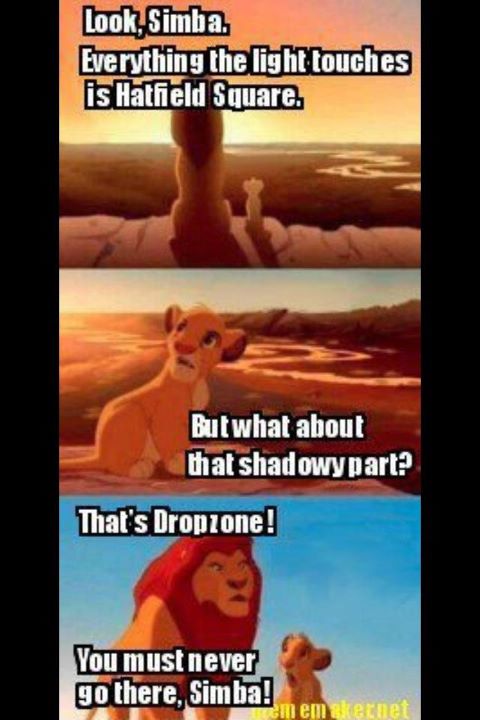 I think most of you reading this who are regulars in Hatfield Square will find this extremely funny. This photo has been selected for the Funny Pictures section in the Humor category on Running Wolf's Rant. Watch this space for regular updates in this section and category on the blog.
Do you like what you're reading on Running Wolf's Rant? Join Our Cub House on Facebook!
If you're a fan of SA Music, join the All Things SA Music group on Facebook!
Want to write for this blog? Click here to find how you can become part of the Wolf Pack!