The bathroom is a very practical place, but there are many technical wonders that make it more comfortable, more efficient and even more enjoyable.
These smart bathroom technology concepts combine the best in functionality and luxury for a truly unique space.
1. High-Tech Toilets
Upgrade the toilet to a low water level per litre to reduce the negative impact on the environment through water wastage.
Look for the Water Sense label when purchasing a toilet. These toilets are not only efficient but also comfortable. Low-flow toilets, especially those with dual flush technology, reduce water use and utility costs.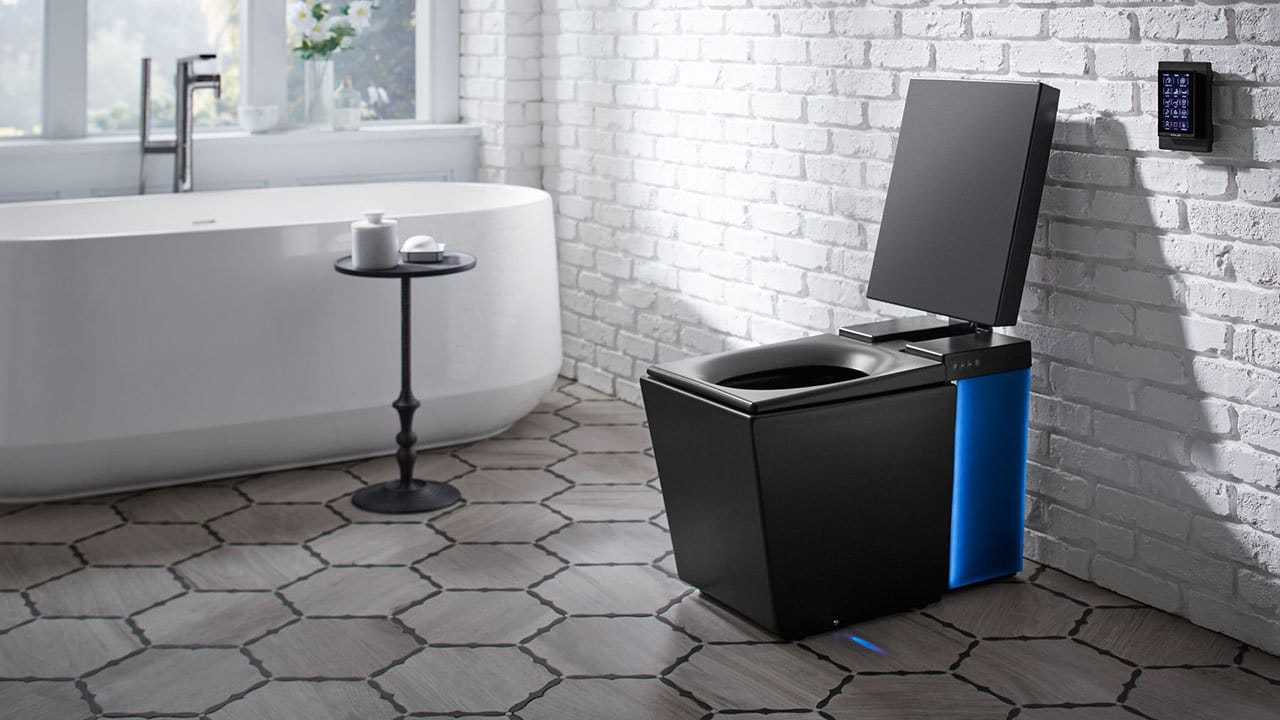 Some high-tech toilets have built-in speakers and docking systems for smartphones and tablets. Remember to use a toilet seat heater for more comfort. In addition, you can keep your private space efficient and hygienic.
2. Heated Features
For those who are tired of walking on cold tiles or simply wanting to experience a more relaxed home experience, heating can be the perfect technical complement to the bathroom. 
A heated towel rail is an affordable option to create a luxury impression. For larger and more influential changes, try switching to radiant heat slabs to increase the comfort and warmth of your floor.
3. Waterproof Screens
The bathroom is not necessarily a place where technology is a hazard. With a waterproof TV, you can relax and watch your favourite television series. If the TV is connected to a large security and home automation system, the screen can be a window or control point for managing and monitoring the rest of the house.
4. Smart Mirrors
Sensor mirrors use a light system to stimulate natural light so that the user can see all the colour changes. When the mirror is close to the user's face, the mirror automatically turns on.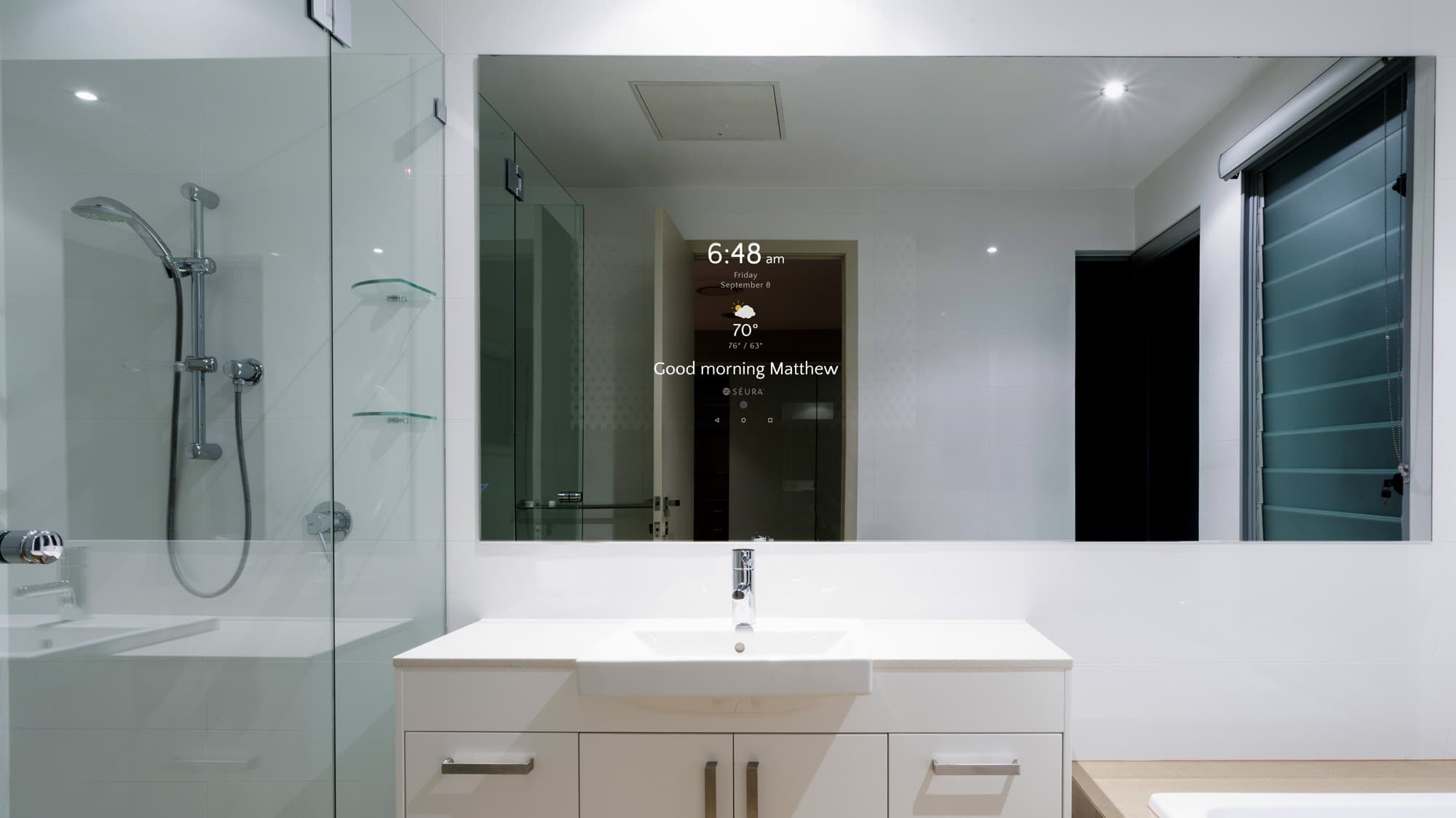 This wireless mirror feature is a long life LED that can last up to 100 years. The life of the battery is not a problem as it recharges on its own. You'll never have to clean your mirror when foggy due to steam.
5. Programmable Water Pebble
A water pebble eliminates water conservation assumptions by monitoring your shower and training you to use less water. An integrated sensor tells you when to stop the shower so you do not waste water. They are perfect for reducing water wastage and tracking water usage. They are helpful for providing environment-friendly and efficient shower systems.
6. Smart Ventilation
Ventilation is important in your bathroom because it prevents mould from growing and spreading. Although any ventilation is workable, the new intelligent ventilation is much better. It turns on automatically when the bathroom reaches a certain level of humidity. Therefore, it is unnecessary to think of turning on the fan while you are taking a bath.
7. Voice control
The voice control has a major impact on smart homes. It also plays a huge role in making the bathroom highly functional and efficient. You connect to a smart light bulb and turn it on and off as you please. 
You can also adjust bathroom lighting and create a spa experience. This technology also allows you to listen to music while relaxing in the bathtub. Some smart speakers are compact, portable and waterproof. With voice control, you can operate appliances in your bathroom without physically having to turn them on and off.
8. Smart Showers
Showers are one of the easiest things we do every day in the bathroom. With smart showers, you can have a better and enjoyable bath experience. With a smart shower, you can press the button on your mobile device to preheat the water before going to shower.
9. Towel Warmers
Intelligent bathroom technology definitely solves the problem of handling cold towels. Heated drawers with towels are another step towards turning the bathroom into a well-designed automated home. These drawers not only help organize towels but also keep them warm for later use. Towel warmers are a great way to help realize a high tech bathroom.
10. Digital Faucets
Besides regulating flow and temperature, many new faucets use sensors to determine if your hand is under the tap. This technology helps preserve water which is an important resource. The seconds you take while closing a tap allow for water to run unused leading to wastage. With this technology, there is an efficient use of water.
If your goal is to create a high-end bathroom and recreational space, use one or two smart technologies to help achieve this. From touchless appliances to hot water showers, you can modernize your bathroom without a deep renovation. Find out which smart bathroom designs and gadgets you require most and incorporate them. 
Watch this space for updates in the Technology category on Running Wolf's Rant.