If you like most of us and thinking for starting a blog, there are some things you must make sure to do. Every professional blogger knows that it's a lot more than just creating good content.
There are different components that constitute a great blog. Here are ten things to do in your first three months of starting a blog.
1. Set Goals
First and foremost, set yourself goals before starting a blog. If you are starting a blog, you must know what you are trying to achieve and what aims you are pursuing. Ask yourself such questions:
How many page views do you want to get in the first month?
How many subscribers do you want to get in the first month?
What about for the next month?
How much do you want to earn with your blog (if you want to earn anything)?
Once you answer those questions, you will be able to determine your short-term and long-term and goals and figure out your strategy. If you are not aiming for anything, it might be hard for you to stay focused and motivated.
Besides, if you have certain goals, you will be able to see whether your blog is performing well enough or if it's underperforming and something needs to be changed. If you don't meet your goals the first, try to look back and analyze what went wrong. Don't set expectations too high and do some research before settling for certain numbers.
2. Research Keywords
In order for your content to be accessible, you must absolutely focus on developing your keywords list. This is not always discussed because a lot of people think that if you create great content, readers will come to you themselves. While that might be true to some extent, there is nothing better than optimizing your content for search engines by adding certain keywords.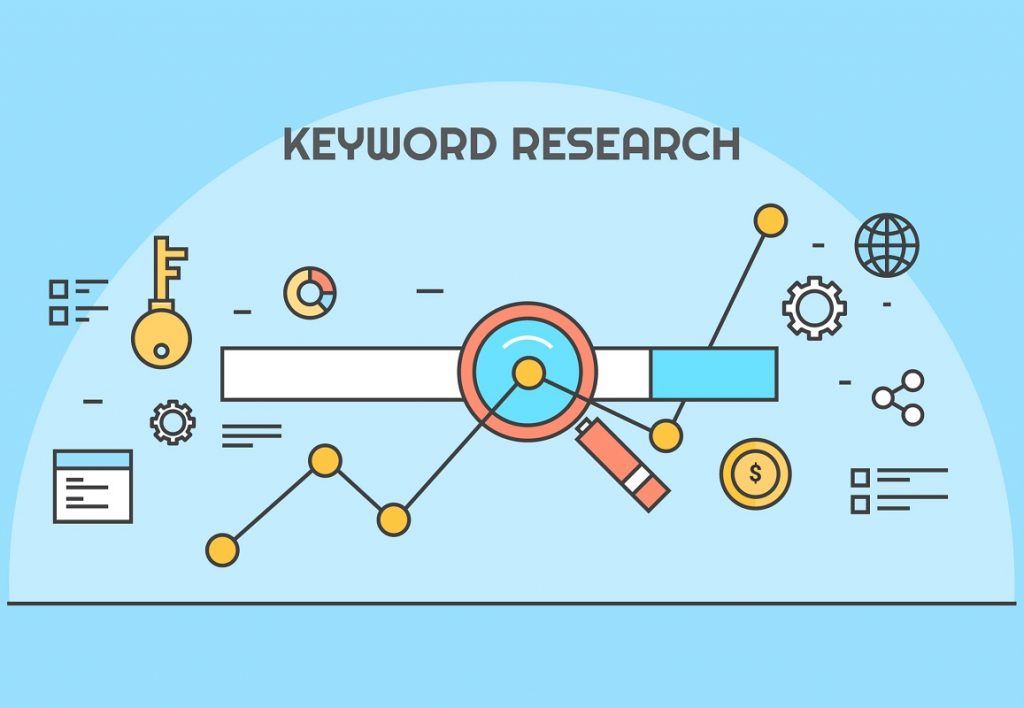 Do some research to find your primary and secondary keywords and compile a list. When writing your posts, include the keywords in your titles, headings, subheadings, and the text itself.
3. Keep An Editorial Calendar
A great idea for keeping track of things is to start an editorial calendar. This will help you make sure that you have certain topics for future posts planned. You can also keep track of your guest posts this way as well as collaborations and endorsements.
To see what an editorial calendar looks like, you can check out HubSpot's editorial calendar templates and find the one you deem best for yourself.
4. Get Involved With Social Media
Social media presence is important for everyone, whether it is a huge brand or a small blogger. However, it is crucial to understand that not every platform will be perfect for you.
There are five main options to consider:
Instagram: This is great for strong visual brands, so if you have anything to do with fashion, travel, entertainment, etc., then this will be the best fit for you.
Twitter: If you blog about advice (on life, business, marketing, etc.), then Twitter is a good choice.
Facebook: This is perfect for any kind of blogging as long as it is not primarily aimed at a younger audience.
Pinterest: Also good for visual content.
YouTube: Only choose YouTube if you have enough time and are willing to put in a lot of effort.
5. Host Q&A Sessions
Getting customer feedback is crucial to understand what clicks with them. You need to know what your audience wants in order to be able to produce appropriate content. A good idea is to host Q&A sessions to collect their opinions and get closer to them at the same time.
If you discover that your audience would love to see more content on their native language, you may want to consider translating your blog to different languages. This is easily achievable with the help of such online translation services as The Word Point. If you find that they want you to include more life updates, then go that way. If they want more visual content, include such things. The more they like what you produce, the better it will be for you.
6. Find People Like You
Don't stand alone as an outsider. Find other bloggers like you and connect with them. You will not only establish new relationships, but you will also be more motivated to continue blogging. These people can also help your blog grow if you decide to collaborate.
7. Create A Tripwire Product
A Tripwire product is basically a low-cost product that you offer to your readers in order to turn them into customers. This will help support your blog and can tremendously increase the trust and loyalty of your audience.
A Tripwire product can be anything from premium articles to e-books. If you are lost as to what you could offer your readers, check out these ideas for tripwire products.
8. Set Up a Newsletter
Some people who visit your blog might find it engaging, subscribe to you, and disappear. You might not hear a view or a comment from them ever again. But you have a powerful tool in your hands: their email.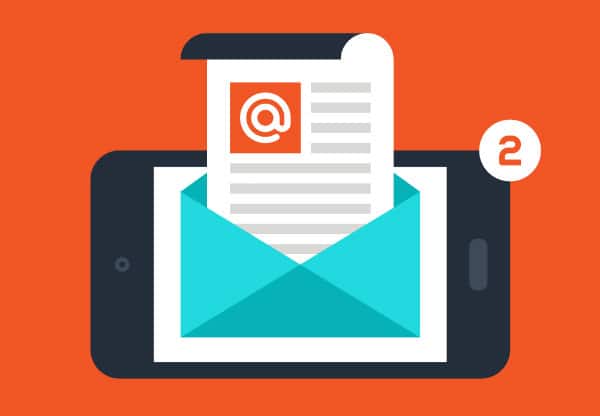 To motivate them to come back, you can plan out your email marketing campaign. By using MailChimp, you can send out hundreds of thousands of emails at once with notifications about your new posts or special offers. This will also remind your regular readers that you have new content they can check out.
9. Improve Your Content
Everything discussed above is surely important, but it will all be in vain if your content is bad. And even if it is good, you should still always strive to make it better. Some aspects you can work on:
Quality: The overall research that goes into your posts and the delivery of information.
SEO: The keywords you use to make your content discoverable.
Visuals: The images, gifs, and videos you include in your content to make it stand out.
10. Work With Google Analytics
Last but not least, set up Google Analytics. This will enable you to see how many views you get per day, what posts are performing better than others, how long visitors spend on your site, how your blog is being discovered, and much, much more.
Understanding Google Analytics will help you cleverly plan your marketing campaign and target the right audience. You will be able to set realistic goals for yourself and see if you meet all the ones you set before.
Conclusion
To sum up, these are the ten aspects that you must think through to the tiniest of details when you're starting a blog. If you don't follow this checklist, it is likely that some of the things in your blog will be lacking in quality or professionalism and may lead to disasters in the long run. To become an effective blogger, follow this advice and you should be all set for success.
Watch this space for regular updates in the Hacks category on Running Wolf's Rant.