11. Nirvana's "Smells Like Teen Spirit" got it's title from a deodorant
Kurt Cobain came up with the song's title when his friend Kathleen Hanna (from the band Bikini Kill) wrote "Kurt Smells Like Teen Spirit" on his wall. She was actually referring to Teen Spirit deodorant.
Cobain said that he was unaware of the deodorant until months after the single was released. He had interpreted it as a revolutionary slogan, as they had been discussing anarchism and punk rock.
12. "November Rain" is the longest song that has reached the top 10 in the Billboard Hot 100
This Guns N' Roses power ballad was released in 1992 and is 8 minutes and 57 seconds long. It was written by the band's lead singer Axl Rose. Slash has said that an 18 minute version of song was actually recorded, but it was never released.
13. Rage Against The Machine ordered 300 doughnuts for police officers in 1999
The police officers were protesting a show they were playing in Massachussets in the USA.
14. Counting Crows – "Mrs. Potter's Lullaby" is about a real person
Although it's never been confirmed, that person is likely actress Monica Potter. As the story goes, Adam Duritz saw a movie (probably 1998's Patch Adams) and dreamed up the song as a love letter to the blonde actress. The song is 7 minutes 46 seconds long – That's a pretty long love letter if you ask me.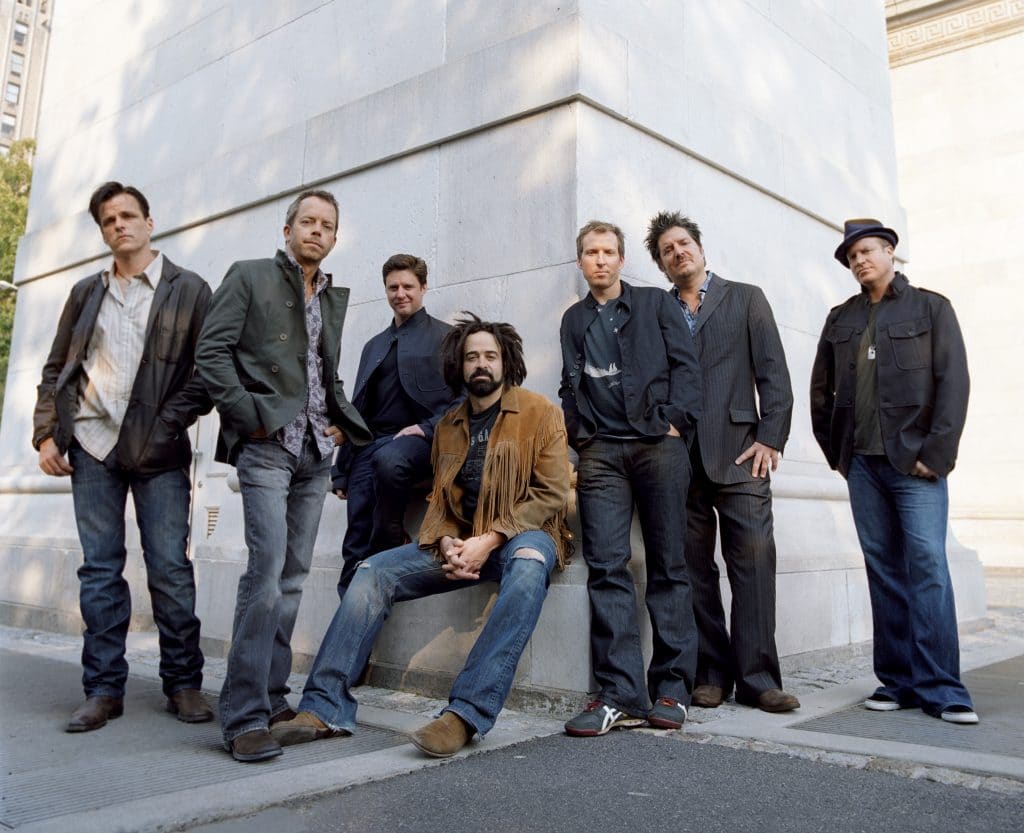 15. Radiohead's Thom Yorke recorded the vocals to 'Fake Plastic Trees' after watching Jeff Buckley play
This allegedly happened in 1994. Apparently Yorke was inspired and rushed back to the studio. He did two takes and then broke down in tears.
16. Collective Soul's name is name derrived from a passage in a book
The passage is in The Fountainhead (a book by Ayn Rand). The book was published in 1943.
Here's the passage where the name comes from:
"Humanity is meant by collective soul and that in the less favorable sense."
Some folks claim that Collective Soul chose its name in the firm belief to be so good that it will easily be able to gather large multitudes of related souls around them.
17. The Verve didn't make a penny from 1997's "Bitter Sweet Symphony" for 22 years
The band had to forfeit royalties to The Rolling Stones. The song was embroiled in a legal battle shortly after its release. It samples an orchestral version of The Stones' song "The Last Time."
Despite this, the song reached number 2 on the UK singles chart and number 12 on the US Billboard Hot 100. Mick Jagger and Keith Richards only signed over all their publishing rights for "Bitter Sweet Symphony" in April 2019.
18. Eric Clapton's "Tears in Heaven" was written about the death of his son
Clapton's 4-year-old son Conor died after falling from the 53rd-floor window of a New York City apartment belonging to Conor's mother's friend in March 1991. He dealt with the grief of his son's death by co-writing the song for the soundtrack of Rush with Will Jennings.
To quote Clapton: "I almost subconsciously used music for myself as a healing agent, and lo and behold, it worked… I have got a great deal of happiness and a great deal of healing from music."
19. Tori Amos' "Crucify" was banned in the Bible-Belt region of the USA
The folks in the Bible-Belt thought she was being sacrilegous. They felt that it was detrimental material for their children and that it was blasphemous.
In case you did not know, the Bible Belt is an informal region in the Southern United States in which socially conservative evangelical Protestantism plays a strong role in society and politics. Christian church attendance across the denominations is generally higher than the average in the USA.
20. Weezer released "Buddy Holly" on the day that would've been the legendary singer-songwriter's 58th birthday
"Buddy Holly" was released in 1994. The lyrics reference the song's 1950s namesake and actress Mary Tyler Moore. It reached number two and number 34 on the US Modern Rock Tracks chart and the US Mainstream Rock Tracks chart, respectively.
The song also reached number six in Canada, number 12 in the United Kingdom, number 13 in Iceland and number 14 in Sweden.