When it comes to music, 2018 was a very interesting year. This year saw its ups and its downs, but there's no disputing the fact that despite everything, it was a great year for music.
This article contains the ups and the downs, my favourite albums of the year, my top 40 songs of 2018 and a few other things.
The following bands reformed in 2018:
ABBA – They recorded new material for the first time in 35 years.
The Distillers – They released a new single in September.
The Kinks – The band announced that they are reforming for a new studio album and possible live performances
Mötley Crüe – They announced that they reformed and are working on new music
The Raconteurs – They re-released their 2nd album and two previously unreleased tracks (which is probably going to be on their next studio album).
Spice Girls – All of the girls are on board except Victoria Beckham (who has other commitments). They announced a world tour that is starting in May 2019.
The following bands disbanded in 2018:
At the Drive-In – They formally announced their third breakup in November 2018.
D12 – Eminem announced this in his song "Stepping Stone" (which was on his Kamikaze album)
Rush – In January 2018 Alex Lifeson declared that the band had disbanded.
Soundgarden – In October 2018 Kim Thayil announced that the band would not continue as Soundgarden. However, they will be playing a once off show in Los Angeles to honor Chris Cornell in January 2019.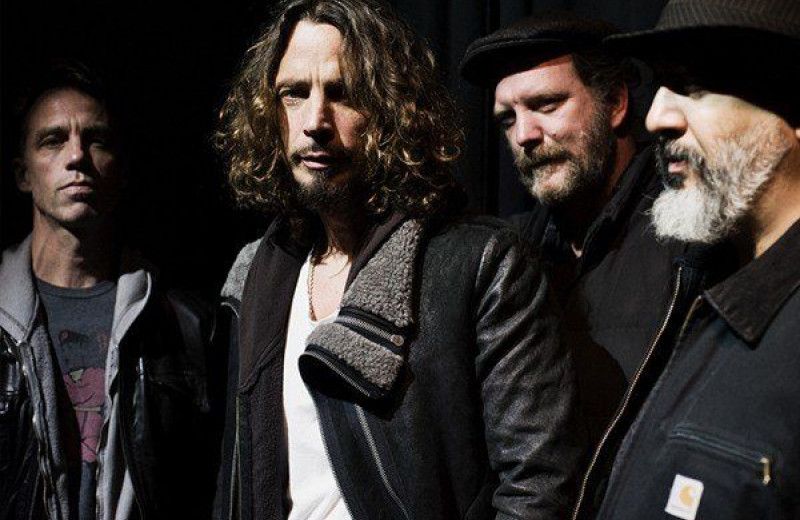 Notable musician deaths in 2018:
Ray Thomas (76) (The Moody Blues) died on 4 January.
"Fast" Eddie Clark (67) (Motörhead) died on 10 January.
Dolores O'Riordan (46) (The Cranberries) died on 15 January.
Dave Holland (69) (Judas Priest) died on 16 January.
Hugh Masekela (78) died on 23 January.
John Perry Barlow (70) (The Grateful Dead) died on 6 February.
Pat Torpey (64) (Mr. Big) died on 7 February.
Avicii (28) died on 20 April.
XXXTentacion (20) died on 18 June.
Aretha Franklin (76) died on 16 August.
Mac Miller (26) died on 7 September.
Hip Hop Pantsula (38) died on 24 October.
Devin Lima (41) (LFO) died on 21 November.
Pete Shelley (63) (The Buzzcocks) died on 6 December.
2018 saw some really great album releases, here are 15 of my favourites:
Black Rebel Motorcycle Club – Wrong Creatures
Marmozets – Knowing What You Know Now
Myles Kennedy – Year of the Tiger
The Black Cat Bones – Here's a Knife
Jack White – Boarding House Reach
Breaking Benjamin – Ember
Bishop Briggs – Church of Scars
Florence & The Machine – High as Hope
Blue October – I Hope You're Happy
Death Cab for Cutie – Thank You for Today
Eminem – Kamikaze
Greta Van Fleet – Anthem of the Peaceful Army
The Smashing Pumpkins – Shiny and Oh So Bright, Vol. 1 / LP: No Past. No Future. No Sun
DZ Deathrays – Bloody Lovely
Three Days Grace – Outsider
South African Music was alive and well in 2018
I'm going to dive right in and say that 2018 was a great year for SA Music. 2018 saw great editions of Park Acoustics, Mieliepop (even though it was a wet festival), That 70s Fest and Oppikoppi (depsite the fact that crime was a bit hectic this year).
There were also some great performances by international acts like DZ Deathrays, Crash Test Dummies, Collective Soul, Guns N' Roses, Incubus, James and a whole lot more.
There were also new releases from Bittereinder, Durge, The Black Cat Bones, Shadowclub, Oooth, Grassy Spark, The Amblers, Majozi, Dirty Moonshine, Zombies Ate My Girlfriend, Jack Parow, Gad De Combes, Cockles., Bam Bam Brown, PHFat, Academie and various other artists. I think it's safe to say that SA Music is still alive and well.
Top 40 songs of 2018
It's almost impossible for me to give you a list of my top 40 songs, but I've managed to do it. This playlist features some great tracks by Myles Kennedy, BRYNN, Jeremy Loops, Black Coffee & David Guetta, Francois Van Coke & Early B, The Smashing Pumpkins, DZ Deathrays, Blue October, Dirty Moonshine, Shadowclub, PHFAT and others. Crank it up! You won't be disappointed!
Some really great music was released in 2018! Let's hope that 2019 doesn't disappoint in this department.
What did you think of 2018? Which song should also be on my playlist? Leave a comment below and let me know.
Watch this space for regular updates in the Music category.