2017 was a bloody interesting year and definitely one for the books. Like 2016, this year was jam-packed with ups and downs and it generated some great memories in my noggin.
Here are 5 things I'll remember when I think of 2017
1. I'll remember how much fun I had at all the festivals and gigs
2017 was a fun-filled affair for me when it comes to music festivals and gigs. Yes, I didn't go to ALL the Park Acoustics shows, but I thoroughly enjoyed those that I went to. It was fun experiencing Jack Parow, Francois Van Coke, Fokofpolisiekar and a whole list of other amazing artists live at Fort Schanskop.
It was also fun attending the first edition of That 70s Fest (at Tweefontein Melkery), my first ever Woodcrock (at Blue Moon in Nelspruit), my 6th Mieliepop Festival (in Mpumalanga), my 4th Capital Craft Beer Festival, my 19th Oppikoppi festival (in Limpopo), the Tings an' Times party at African Beer Emporium, Blood Brothers at the Good Luck Bar, the Arcade Empire Halloween Party at the Voortrekker Monument and the Last Hurrah at Hotbox Studios (in Pretoria). I'm looking forward to attending lots of fun events next year. It's not like good SA music is going anywhere, right? Things can only get bigger and better from here.
2. I'll remember that it was a year that had less celebrity / musician deaths than 2016
2017 was a less hectic year than 2016 when one compares the amount of celebrities / musicians that died. Sadly 2017 gave us the deaths of five very influential musicians: Chris Cornell (Audioslave / Soundgarden), Chester Bennington (Linkin Park), Fats Domino, Chuck Berry and Tom Petty.
Other celebrities / musicians that died this year include Martin Landau (actor), Hugh Hefner (the Playboy guy), Jerry Lewis, Glen Campbell, Nelsan Ellis (famous for his role in True Blood), Michael Nyqvist (the Swedish actor that appeared in The Girl With The Dragon Tattoo), Adam West (the guy who played Batman in the 1960s), Roger Moore (aka James Bond), Powers Boothe, Bill Paxton, John Hurt and Neil Fingleton (the guy that played the giant warrior on Game of Thrones). May they all rest in peace.
3. I'll remember that 2017 brought us some amazing music releases
2017 was a great year when it comes to music. This year brought us new albums from Royal Blood, Queens of the Stone Age, Foo Fighters, Portugal. The Man, Francois Van Coke, Jack Parow, Karen Zoid, Fokofpolisiekar and a whole list of amazing artists. If you don't believe me, have a listen to the Top 30 tracks of 2017.
4. I'll remember that 2017 had it fair share of awesome movies and television shows
2017 will be remembered as the year that brought great cinematic releases like Star Wars Episode VIII: The Last Jedi, Spider-man: Homecoming, Guardians of the Galaxy Vol. 2, Blade Runner 2049, Logan, the remake of Stephen King's It and a whole bunch of films that needs a whole article on its own to list. There are some great movies coming your way in 2018, so brace yourselves.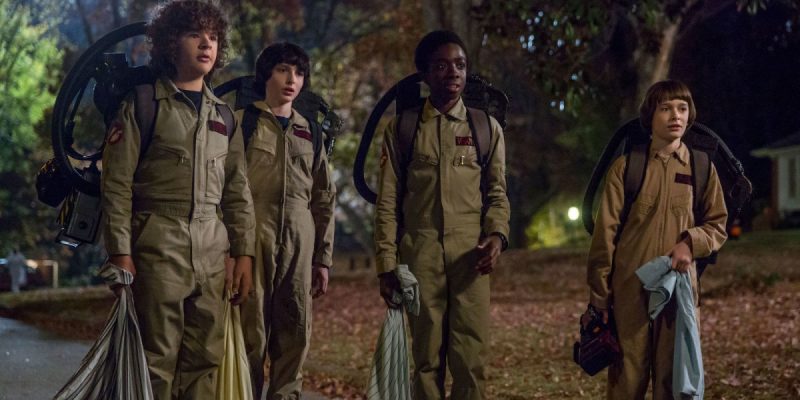 The same can be said when it comes TV shows. The second season of Stranger Things, Star Trek Discovery, The Handmaid's Tale and the third season of Narcos were all brilliant. I really enjoyed these shows in 2017.
5. I'll remember that the world went crazy in the year 2017 
2017 will be remembered as the year that Zimbabwean President Robert Mugabe FINALLY stepped down (after more than 37 years in power), the year that US President Donald Trump called the leader of North Korea "Rocket Man", the year that an American woman tried serving her mom's ashes as a coating on her holiday dinner, the year that another American woman married herself, the year that a flat-earther built a rocket to prove naysayers wrong, the year that Zuma didn't show any signs of stepping down and the year that Cyril Ramaphosa became the president of the ANC.
Fact is, the world already went crazy in 2016, so it's logical that it would go crazier in 2017 and that things will definitely escalate in 2018 and there's nothing we can do about it. Might as well crack open a cold one every day and stock up on popcorn to enjoy the show.
Well, there you have it, 5 things that I'll remember when I think of 2017. I'd like to thank all of you for your ongoing support this year and I wish all of you a happy and prosperous 2018 filled with rose petals, unicorns, cold beer, copious amounts of shooters and good times.
Watch this space for regular updates in the Opinion category on Running Wolf's Rant.