Young Actors / Actresses… They might be too young to vote and most aren't old enough for a driver's license, but they are certainly old enough to become Hollywood stars!
Child actresses and actors get mega attention due to social media and multimillion fan bases that can appear in the blink of an eye, turning child actors into superstars.
With expectations building up after each successful role, these young actors have a lot to prove to themselves and their audiences. 
They're cute, they're precocious and they usually steal the spotlight from even the biggest stars. We present you 5 up and coming child and teen actors that will soon take over Hollywood.
1. Iain Armitage 
Iain and is best known for his role in Young Sheldon, a prequel to the sitcom The Big Bang Theory and the HBO miniseries Big Little Lies.  Armitage first gained prominence for his YouTube series Iain Loves Theatre where he reviews theater. In 2015 he served as a correspondent for Perez Hilton. He was even referenced in the opening number at the Tony Awards.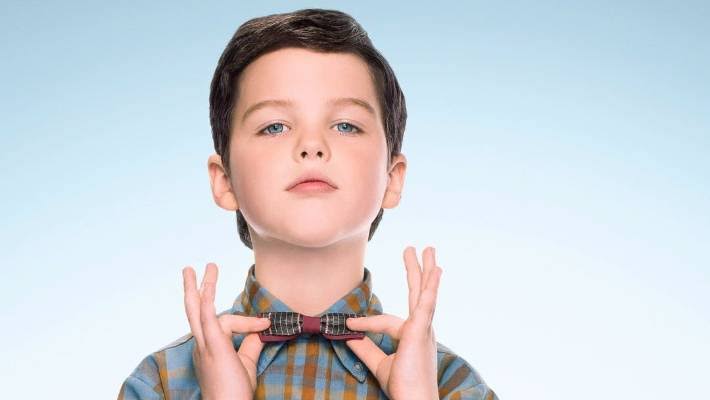 2. Storm Reid
Storm has appeared in multiple television series.  She starred as Meg Murry, in the fantasy film A Wrinkle in Time and starred opposite Zendaya in the HBO series Euphoria. Her television credits include guest star roles on Chicago PD, NCIS: Los Angeles, The Thundermans and Nicky, Ricky, Dicky & Dawn for Nickelodeon.
3. Lonnie Chavis 
Lonnie has received massive fame after he became part of the Emmy award-winning series, This is Us. He was only 9 years old when this happened. When Lonnie was only 6 years old, his mother began submitting him for modeling and commercial opportunities. It was then that Lonnie was discovered by a theatrical agent. Lonnie's passion for acting thrived once he began auditioning for television and film.
4. McKenna Grace 
McKenna began acting professionally at the age of 6, her earliest roles including Jasmine Bernstein in the Disney XD comedy series Crash & Bernstein and Faith Newman in the soap opera The Young and the Restless. Grace will star in a recurring role as the younger version of Sabrina Spellman in the second season of Netflix's Chilling Adventures of Sabrina series. 
5. Marsai Martin 
She plays the sassy eldest twin Diane Johnson on the ABC hit comedy Black-ish. Marsai has stolen the hearts of viewers who tune in every week to see her mischievous antics on the show. Her work on the award-winning show has garnered her industry recognition including the Young Artists Awards and the NAACP Image Awards.
Well, there you have it, our list of 5 Up and Coming Young Actors / Actresses. Who should also be on this list? Leave a comment below and let us know.
Watch this space for updates in the Television category on Running Wolf's Rant.