Wondering what types of food you can consume that will help calm your body and mind? Well, you're lucky. In this article we explore this subject.
We all know that anxiety and stress are caused by both internal and external factors, but did you know you can actually relieve the stress by eating particular foods? This is a natural way to manage your physical and mental health and it doesn't require any great change to your diet and attitude to food in general.
Basically, you need to balance blood sugar as too much of it can be stressful for your brain. Eating a high-carb meal or snack will see the food break down quickly into glucose and increase the amount of sugar in your blood.
Though we appreciate a steep rise in blood sugar, if our body is exposed to it over a longer period, it can lead to complications, such as hyperglycemia. This and other related health problems can be avoided if you start making healthier choices when it comes to food.
Here are some suggestions for food that will help calm your body and mind
Complex carbs
Brown rice, sweet potatoes, yams and beans are all rich in fiber and slow carbs, which your body is able to recognize and metabolize properly.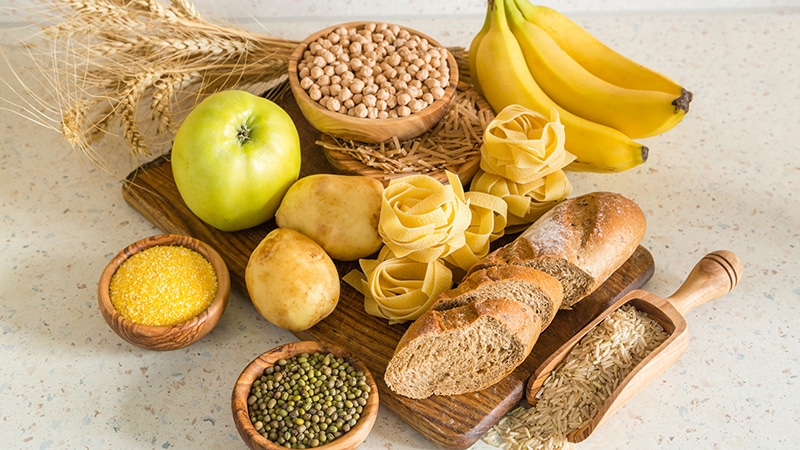 Unprocessed, these carbs are full of minerals and nutrients such as vitamin B, which means your body can break them down and use the energy such food contains. For even better results, such as mental focus, combine these complex carbs with some protein and fats.
Tea
As many studies have confirmed, tea can really help you unwind and relax. It contains L-theanine, which is a stress-relieving compound that binds to GABA receptors and causes changes in brain waves indicative of relaxation.
So, instead of your midday coffee, opt for naturally calming chamomile, green tea or rooibos tea.
Eggs
Not only is it easy to prepare eggs, but they can also help you stay healthy. Apart from being a great source of complete protein, eggs also contain lecithin and choline, which are necessary for proper methylation and nervous system function.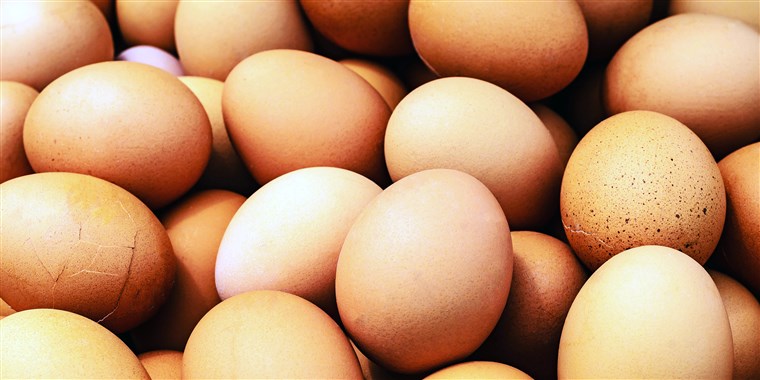 Choline, for example, forms a key part of the abundant neurotransmitter acetylcholine, which serves motor and memory functions in the nervous system.
Super mushrooms
If you didn't know this before, we are happy to tell you that organic super mushrooms are great when it comes to stress management, cognitive health and immunity. If 100% organic, these plants retain the vital bio-energetic vitamins, enzymes, minerals, antioxidants, and phytonutrients.
You can also buy extract powders or capsules containing these super mushrooms, such as Siberian Chaga, Maitake, Reishi, Cordyceps and Lions Mane.
Bone broth
You know how a bowl of soup is always welcome when you're ill? Well, it can also be good for you when it comes to managing your stress. Since we now know that intestinal disorders are heavily linked with anxiety, we need to look after our gut.
And what better way to do that than treating ourselves to some fine grass-fed bone broth, which is high in glycine, an amino acid that will help you calm down.
Cobalamin
You probably know this nutrient as vitamin B12. It is vital for methylation, neurotransmitter synthesis and nerve function. If your brain levels of vitamin B12 are low, you may suffer from neurodevelopmental and neuropsychiatric disorders.
Vegetarians may find it hard to get enough B12, since animal meat and products are the main source of it, which means they often have to resort to some kind of supplements.
Green, leafy vegetables
You might have some bad childhood memories related to your parents forcing you to eat green vegetables, but you should be grateful to them for their effort. Greens, as well as almonds and avocados, are all great sources of magnesium, which your body needs for hundreds of different biochemical reactions, including neurotransmitter release and nervous function.
Since magnesium deficiency has been confirmed to induce anxiety, you really need to make sure you get enough of it in your diet if you want to keep your body and mind healthy. Another good way to get your greens is from healthy supplements. Check out the reviews here:  www.supergreensexpert.com/science-based-green-detox-review
Oysters
Oysters are known to be beneficial for many reasons, but it has to be said that they don't come quite cheap. Still, they contain zinc, which is hugely beneficial to your immune and nervous system.
Those suffering from anxiety are known to have lower plasma levels of zinc and high levels of copper, which is why oysters can play a big role in relieving anxiety. A similar effect can be achieved if you use other food containing zinc, such as sesame seeds, lentils, beef and lamb.
Coconut oil
Our brains are made of fats and so are the myelin sheaths around our neurons. So, if you want to protect your brain and nerves, give them support.
Coconut oil contains MCTs that have been proven to improve cognitive functioning and you should definitely try to include it in your regular diet if you want to keep your brain as healthy as possible. After all, it needs to deal with all that stress and anxiety on a daily basis.
As you can see, it's not that difficult to alter your diet to help you combat anxiety and stress. Look for some nice recipes containing these great and beneficial nutrients and you'll see how your anxiety evens out. Once you see the first results, you'll easily incorporate these nutrients in your future diet and help your body and mind stay as calm as possible.
Watch this space for updates in the Hacks category on Running Wolf's Rant.