Have you ever watched movies that will make you want to write a book? Do you even think about writing a book at all? Well, that's a great idea. To be an author is more a lifestyle than a job, so if you really believe that your passion lays in the writing world you'll most probably love your life.

Even if you're just stepping in this world or you already have the experience, sometimes you lack inspiration, motivation, purpose, or you just need to redefine yourself and your writing style.
There are more ways to get past through this in order to find out what you really want to write about. A great and very relaxing way would be watching movies that have the power to make you thirsty for writing a book.
Here's our list featuring the 9 of the best movies that will make you want to write a book
1. Harry Potter
Harry Potter is just the movie series that marked the childhood of millions of kids all over the world. If you're into kids fantastic stories, then there's no better movie you can watch.
The story of the writer of the seven books, J. K. Rowling, is also very inspiring and is a great reminder that anyone can reach success from scratch.
2. Lord of the Rings
Another series of movies, not so long but still a masterpiece is definitely Lord of the Rings. Of course, the books start with The Hobbit, but we can all agree that Lord of the Rings is a better story with epic battles between good and evil.
J.R. R. Tolkien took writing a trilogy to a whole new level. He created new languages for each race – 15 Elvish dialects along with a different language for Orcs, Dwarves, and Ents.
3. The Fault in Our Stars
And here's a movie based on a best-selling book – The Fault in Our Stars. It's the story of a dying girl who meets a boy and together they plan a trip to Amsterdam, all so she can meet her favorite author. For an author, this movie reminds that through your stories you can light up the world even for the most unfortunate people.
4. Girl, Interrupted
Girl, Interrupted is a very good movie with an incredible story of a girl who suffers from a mental disorder. The book though is very different from the movie since is a memoir, but if you're planning to write a book as a journal, this movie is a great example of how the screening of a journal looks like.
5. Dead Poet's Society
Jane Deans, the manager at  My-Assignment.Help  said that at one point or another, a writer crosses this question: why would anyone read my book? Sometimes, when you lose your faith, answering that question will be a very hard mission. In those times, you'd better take your time and watch Dead Poet's Society. It definitely one of those movies that will make you want to write a book.
6. Finding Forrester
Finding Forrester presents the importance of a guide or mentor for a writer. We can all use some help or a good critique, like a student needs best paper writing services, when he struggles with his essays. Anyway, the plot is amazing and is a great reminder that help should be always welcomed.
7. Midnight in Paris
You probably heard of or even faced the writer's block – not a fortunate event and a real struggle to overcome it. Of course, there are many helpful things you can do about it, and one of them is watching Midnight in Paris and you'd better take notes because good tips will come in your way.
8. Almost Famous
To be a writer doesn't only imply to have talent. You must be courageous and ambitious to fight everything that stands in your way to make your story known. And that's what Almost Famous is about.
A reminder that sometimes you have to fight for your dreams as you did for your grades in college even if you had to resort at companies like bestessayservicereviews.com to write your essays.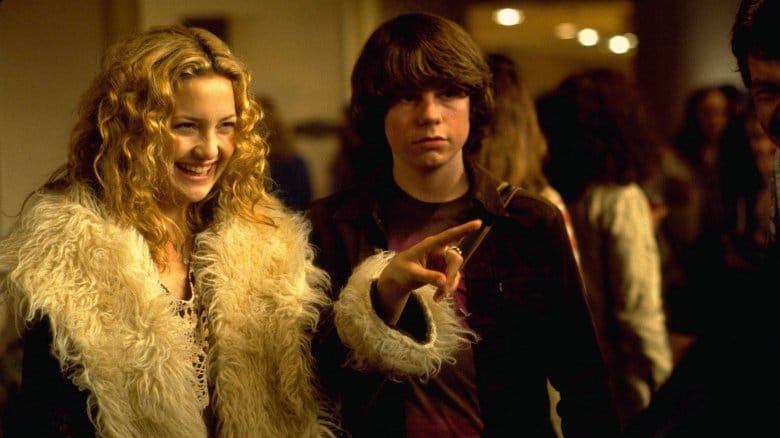 9. Stranger than Fiction
If you're into fiction, you'll love this movie. Anyhow, Stranger than Fiction underlined the importance of not being attached to your original ideas and embrace change and plot twists. After all, that's what makes a book great and worthy of the reader's time.
Conclusion
Now that you have where to choose from, all is left for you to do is to pick one or more movies that meet your needs, relax, and let your imagination fill your mind with amazing plots for your next book.
Have you watched any of them? Which of these movies make you want to write a book? Leave a comment below.
Watch this space for updates in the Movies category on Running Wolf's Rant.