The second edition of The Nice Guy Sessions is going down at the Cowhouse Market (Near Silver Lakes in Pretoria East) this Friday (the 12th of May 2017) and will feature live performances by 3 great South African artists. The event starts at 5 PM.
In case you did not know, the Cowhouse Market is an outdoor retail space promoting cuisine, arts, crafts and design. The venue is set in the heart of the Hazeldean Valley (an old dairy farm) that is now a unique gathering spot for people from all walks of life to meet, be inspired and share ideas whilst enjoying an unique farm-feel setting. It is a place for people that are passionate about what they do themselves and the whole idea of manufacturing art in their space & selling it in their space.
You can expect a mixture of well-crafted flavours, exceptional sounds and a colourful spectrum of Gauteng society. Craft Beer is obviously one of the focal points of the event and will be present in a selection from local breweries such as Hazeldean Brewing Co., Frontier Beer Co and Windermere Cider. A variety of local street chefs will also be showcasing their talents in the form of gourmet wraps, burgers and traditional curries, as the evening is spent on the lush green lawns of the charming outdoor venue, indulging the pallets and exciting the senses.
The line-up will consist of The Motherland (an Indie / Folk rock band), Jerry and The Bandits (a local Indie band) and I, The Delicate (an acoustic duo comprised of an existential groove slayer & a sarcastic daydreamer).
I recently had a chat to I, The Delicate about The Nice Guys Sessions and a few other things. This is what they had to say:
Where does the name "I, The Delicate" come from?
"I" is the self or ego, "The Delicate" is the expression.
How would you describe your musical style to someone who has not heard your music before?
I, The Delicate is a mood that you get into. Our music is best heard on rainy mornings and late nights, during daydreams and long drives. We live to reach the sweetspot of every soul searching, rhythm hunting audiophile and give them a heart tickling dose of the feels.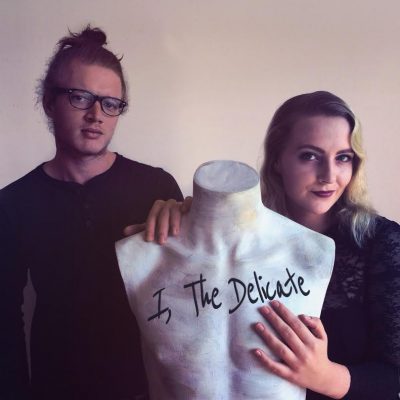 What have you been up to lately?
We have been writing more orignal songs that give our set a wider emotional range and exploring the live music scene. We recently teamed up with a swedish lofi producer from our Label and are about to start recording the acoustic part of our upcoming EP.
What advice can you offer aspiring South African musos? 
Always strive to be prepared for your dream opportunity.
What can music lovers expect from your set at The Nice Guys Sessions on the 12th of May
Expect a jazzy bouquet of finger-style grooves and introspective lady tones.
I'd like to thank I, The Delicate for this interview and I wish them all of the best with there future musical endeavours.
Watch this space for regular updates in the Music and Interviews categories on Running Wolf's Rant.