What do you know about the Amazon Alexa? Did you know that in the USA alone, around 39 million people own a smart speaker with Alexa's AI mind trapped within. Most of these households use the Amazon's lady robot for mundane operations – to set up their morning alarm, check for weather, or simply test her intelligence. But Alexa is not only omnipresent.
She's also all-knowing.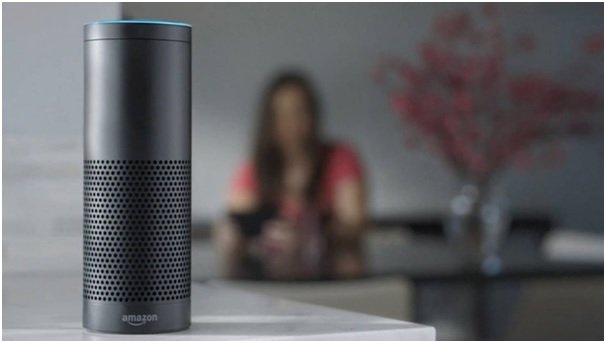 A Let's Tango product expert combed through her extensive skills section and found 17 less known but nevertheless brilliant things Alexa can do for you.
Here 17 Things You Might Not Know about the Amazon Alexa
1. Play Your Favorite Music
Yes, the device can play your favorite tunes whenever and wherever you want to hear them, be it a whole album, special playlist, or specific song.
2.  Call Somebody's Phone
Just name a person and Alexa will dig deep into your contacts to find their number and call them up for you, thus always keeping you connected.
3. Jog Your Memory
Alexa can also jog your memory with reminders you've previously set for yourself so that you never miss an appointment or forget to pick up milk.
4. Make You a Better Cook
No lunch ideas for today? Just ask Alexa. She'll be able to find thousands of delicious recipes based on your preferences and available ingredients.
5. Provide Shopping Assistance
With your Amazon purchase history at her digital fingertips, Alexa can find you the best reorder or related items and search for their discounts.
6. Throw a Home Party
If your smart speaker is Echo device, then the device can use it to play music all around your house. Isn't this just perfect for home parties?
7. Your Personal Task Manager
The device can create, arrange, and manage to-do lists as well, so why not promote her from a general assistant into your personal task manager?
8. Keep Up With Sports
Root for your favorite sports team in Alexa's company, and she'll remember to keep you posted on all the latest scores and developments in the world of sports.
9. Wake You Up With Music
Rise and shine with the summer tunes or order a special Christmas song to lift up your spirit first thing in the morning. With Alexa, waking up is less stressful.
10. Teach You a Skill or Two
Not only is Alexa's AI mind programmed for all kinds of human skills, but it's also omniscient enough to help you develop a couple of new ones yourself.
11. Track Bitcoin Price Swings
With skills like Bitcoin Price and Cryptocurrency, the device can learn to track everything that's going on in the crypto-sphere.
12. Plan a Smarter Commute
Whether you need to call a Lyft or Uber or to plan your way through the city's entangled public transportation network, outsource your commute to Alexa.
13. Warn You About Rain (In Space)
You don't need to be tech-savvy to know that the device is your go-to weather report source. But did you know that it can inform you about the weather in space too?
14. Give You a News Roundup
Reading requires time and focus. Why waste them both when the device can prepare you a daily portion of news to consume along with your breakfast?
15. Be Your Nerdy Wingman
Nerdy Pickup Lines is a brilliant little skillset that you and Alexa can explore together, have some laughs, and learn how to seduce your nerdy crush.
16. Impart You Her Knowledge
The impressive knowledge from the device's database can be yours too – just remember to ask her for trivia and other fun facts at least once a day.
17. Help You Burn Some Fat
If the device had a physical form, she would be one gorgeous looking lady. Empowered by dozens of fitness skills, she can help you burn some fat too.
The next time you interact with Amazon's Alexa, don't insult her mighty intelligence by asking her all the same old boring questions. Browse her skills instead, and she'll help you become smarter and more productive, all while reminding you to have some fun.
Watch this space for updates in the Technology category on Running Wolf's Rant.