About a month ago I started asking people involved in the SA Music scene a question. The question was "What do you like about music?" and I published the first batch of answers on the 13th of November.
As I've said before, I really like music. I think that Dave Grohl expressed his love for music brilliantly in the following quote: "That's one of the great things about music. You can sing a song to 85,000 people and they'll sing it back for 85,000 different reasons."
Here's the second batch of answers to my question  "What Do You Like About Music?"
"What I like about music is that you can create whatever you want.  You don't have to adhere to anyone telling you what you need to do.  It's a complete open forum to say and write whatever you want. To put your feelings out there and how you feel about things… or just have a jol, whatever, it doesn't matter.  Music means a lot to me, because it's my psychologist (kopdokter).  It lets me release feelings.  Sometimes I'm so angry or sad or I'm happy or whatever I'm feeling, I can write and release it in that way.  Especially sometimes when I'm angry, instead going into someone's face or writing an onbeskofte e-mail, I write a song about it. That song may never-ever be released, but I write it and it lets me re-release that feelings and I really love that." Jack Parow's answer to "What Do You Like About Music"
"I have been trying to answer this question for the last 3 days. I don't like music. I love it, I need it to live as much as I need the air that I breathe. It is a part of me. Asking what I like about it is like asking what I like about air or water or even love itself." Peach Van Pletzen (Yesterday's Pupil, Bittereinder).
"Music is freedom. It is why I wake up in the morning. It is my life and also how I make a living." Francois Van Coke's answer to "What Do You Like About Music"
"Music has always made me feel like it was made just for me. It could be Nirvana spitting truth about teenage angst when I was a 'tortured' youth. It could be Motorhead literally sucking the anger out of me when I've felt like I just want to punch through a fucking wall."
"I've had Boyz II Men sing exactly the right words I needed to hear during a break-up and I've had Death from Above 1979 make me want to play music live because of the way it made me feel when I thrashed about to it. Music is mine. It's personal and non-judgemental. It's the best friend I'll ever fucking have." Warwick Rautenbach (Hellcats)
"I like music because it's subjective, and if you like a song or band, it's your choice, and no one can judge you for it" Nicol Van Den Berg (The Good Luck Bar)
"We hear sounds our whole lives. We are constantly processing sounds even when we sleep. But what fascinates me about music is that a certain combination of sounds can tap into your emotions and make you feel a certain way. And what's more incredible it can go the other way too. What you feel can be translated into sounds." Thomas James Revington (Shortstraw)
"It transcends religion, race and language, makes people feel good" Jonathan Martin (Jack Hammer)
"Music is a river. It exists outside of human beings. A musicians job is to make the river audible. Sometimes I just like to sit and play by myself into the silence. I love that when I'm receptive the river starts to flow through me. And most of all when musicians are gathered together, as a band or to jam, they can, if they are open, all ride the river together and wash themselves, and those listening, clean." Guy Collins' answer to "What Do You Like About Music"
"What draws me to music is the freedom of creating and exploring sounds that consume me" Tristan Coetzee (December Streets)
"Music for me is the purist form of art. As a musician you get to share your raw and true passion, a part of your soul. It also gives people the chance to feel, to search deeper and experience their own unique form of freedom. All the noise of the world disappears and you can just be – in the moment." Aidan Martin's answer to "What Do You Like About Music"
"Everything in this world is made up of waves and vibrates at specific frequencies. Music is the most powerful and easiest way for us to influence our own vibration and frequency." Hanu De Jong (The Narrow)
"Music got me through my childhood and teenage years. I think I had quite a hard time in those days and I immersed myself in piano and singing. It helped me a lot. "Matthew Van Der Want's answer to "What Do You Like About Music"
"Music is like, my best friend, but it's the worst best friend I've ever had" Mike Zietsman (PH Fat)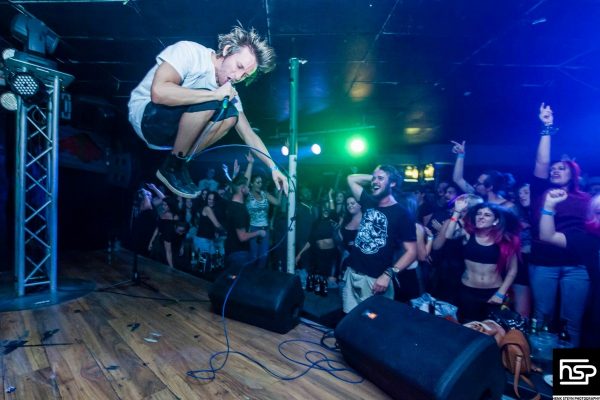 Well, there you have it, the second batch of answers to "What Do I Like About Music?".
Watch this space for updates in the near future in the Music category on Running Wolf's Rant.