Conor McGregor got knocked out Dustin Poirier in the 2nd round at UFC 257 in Abu Dhabi on Saturday (the 23rd of January 2021). McGregor suffered his first professional Technical Knock-out loss in history. He was dropped two minutes and 32 seconds into the second round after being overwhelmed by a hailstorm of punches from Poirier.
More info about Conor McGregor
McGregor is an Irish professional mixed martial artist and boxer. He is a former Ultimate Fighting Championship featherweight and lightweight champion. As of 19 January 2021, he was ranked at#13 in the UFC men's pound-for-pound rankings and as of 24 December 2020, he is #4 in the UFC lightweight rankings.
More info about Dustin Poirier
He's an American professional mixed martial artist and philanthropist. He currently fights in the Lightweight division of the Ultimate Fighting Championship. He is a former Interim UFC Lightweight Champion. Poirier has been competing professionally since 2009 and he has also competed in the WEC.
The internet reacted when Conor McGregor was knocked. Those who placed their bets on Poirier, probably got a nice betting bonus to increase their bank balances.
Here are 8 Conor McGregor Memes that were posted on the Internet since Saturday
Some of you have definitely expereinced this whilst binge watching something on Netflix
Conor McGregor might have look like this when he was in school…
Conor Mcgregor was visited by Bernie Sanders in hospital afterwards…
Conor McGregor was quickly featured in the new advert for Vicky NyQuil…
If you watch the whole Lord Of The Rings Trilogy, you probably would react like this…
This is how Bernie and Conor will be watching the NFL Play-offs…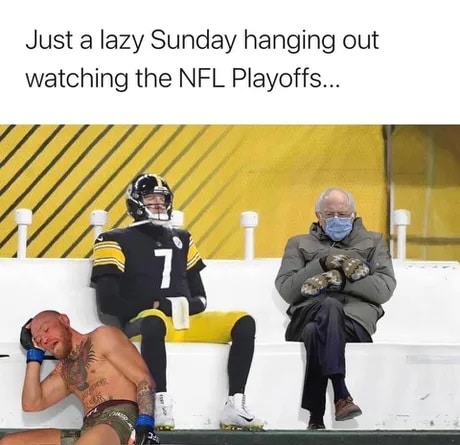 Was McGregor fight Poirier or Bernie?
Maybe he was just asking his Mom for "5 More Minutes"…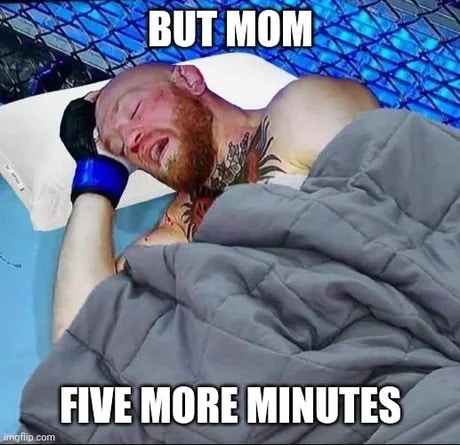 Well, there you have it, the internet's reaction to Conor McGregor's knock-out at UFC 257. Maybe he'll bounce back one day? Who knows? Maybe he should play Chumbawumba's "Tubthumping" for some inspiration.
Watch this space for updates in the Humor category on Running Wolf's Rant.