Which digital platforms can you share and promote your music on? Today we'll answer this question. It's a fact that it is impossible to picture today's world without music. Music forms 90 percent of all social media interactions.
These interactions include performances from artists, live shows, and the royalty-free music that is used when making social media videos. Apart from social media, advertisements now rely on music as well. I am pretty sure you can sing a number of your favorite advertisements.
In the first half of 2021, the music industry generated $7.1 billion worth of revenues. This is significant growth compared to the first half of 2020, and the revenue generated is projected to continue growing. These figures translate to a sustainable income for any musician getting into the market, as long as they can get a large enough crowd cheering them on.
As an upcoming musician, the first part of the process is making the music. The music-making process involves picking your genre of music and building your sound that your fans will identify you with. The second part is promoting your music.
You only need to be conversant with the free music promotion methods available to you.  These are free platforms to upload music that promote your music to their listeners online. Take advantage of the available platforms to get your music heard for free and grow your audience.
Here are 5 Digital Platforms to Share and Promote Your Music
1. YouTube
YouTube should be among the first platforms you should upload your music. The platform is available in free and paid versions and is easy to use. The platform is video-based and easily accessible to all. It has billions worth of watch hours daily, and music is the most viewed category.
YouTube has led to the rise of some young talent such as Justin Bieber and Shawn Mendes. It provided a free music promotion site, and they have both grown to stardom since. The odds are even. As long as you have good music, the views will come.
YouTube has developed YouTube music, a platform dedicated to streaming music. For music promotion, it comes with analytics tools to help keep track of your audience. This analytical tool gives information about what your listeners want to hear.
You can even pay to have your music promoted on other channels using YouTube's advertising services. The advertising service also favors creators that are doing well. This is because once you have met the requirements, you can have products promoted to your viewers and get paid for their views.
2. TikTok
TikTok has grown to be one of the most addictive social media platforms over the past few years. It is a video-based platform for creating short clips. Most videos last for as little as 15 seconds to as long as 3 minutes. TikTok was known for lip-syncing videos and trend dances, but it has grown to a marketing platform.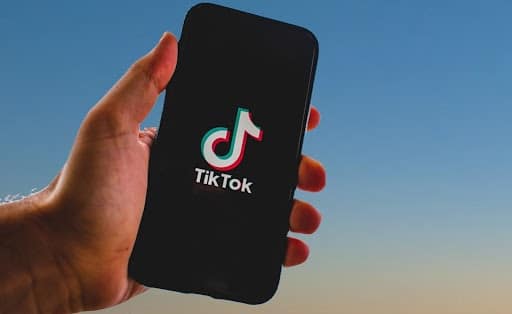 TikTok allows for the repurposing of sound files to create new content, and this includes music. It is easy to join and use and provides a large audience all around the world. The nature of the platform allows creators to interact with the world and let them reimagine their music and collaborate with them. Meghan Thee Stallion became famous after her popular song 'Savage' became a TikTok trend. This blow-up fast-tracked her rise to stardom.
3. SoundCloud
SoundCloud is a free online audio distribution platform. It is ideally a free music promotion website that allows creators to generate fans. It allows for easy upload of original and remixed music, so the creator base is quite large.
It has a large streaming base, therefore many potential fans. SoundCloud is free to use, though it has a premium-based subscription to avoid advertisements and allow for offline playbacks. It however allows free music downloads for its users on selected tracks for all its users.  But audiences can like and dislike any track. So musicians may get the real reactions and even can get real Soundcloud comments from the audience.
As a creator, you should also enroll on SoundCloud Pulse, which is under SoundCloud. This is a great tool for creators to track their stats, share music and interact with their followers. It is however still coming up and only available on the Android platform. It is set to grow and artists may even get proper monetization once it is fully set up.
4. Spotify
Spotify has grown to be one of the music streaming giants over the last couple of years. It has done so by bettering its services and improving its music suggestion algorithm. The platform is a streaming service that comes with both a free and subscription-based experience. It has invested in giving its users a better experience and therefore drawn more listeners.
For its artists, Spotify has analytical tools. The tools give artists relevant numbers regarding their listeners, followers, and even the location of the listeners. Spotify has also prioritized playlists as opposed to albums. So newer artists can have some of their hit songs heard and therefore grow their audience.
5. Social Media
Facebook and Instagram are still relevant avenues to post your music. Social media platforms provide a ready audience from people you know and might have interacted with. This might be the opportunity you need to secure some gigs or meet other musicians in the industry.
Most social media platforms offer an advertisement avenue. You can pay to have your content promoted and gain massive followers and views. Online fans can easily be redirected to other media and grow your audience altogether.
You should take advantage of the live-stream features on social media. During live streams, you get an opportunity to showcase your new music and market yourself. As you interact with your audience you can promote your shows, increase your following and even get donations.
Conclusion
There are many different platforms to promote your music, find the one that works for you. Consistency is crucial when you are making music. You do not want to lose fans by waiting too long before you give them something new. Also, make sure your music is accessible across all the platforms you have audiences.
Make sure you take advantage of all the free avenues to promote and upload your music. Use the available tools and free music production sites to your advantage. It is also vital that you realize it takes time to grow. Not everyone can gain stardom overnight.
Watch this space for updates in the Music category on Running Wolf's Rant.