Need some TASC Test Prep? Don't stress! We've got you covered! In the USA, the Test Assessing Secondary Completion is a standard national exam that measures an individual's academic achievement in core content areas taught in a national high school curriculum.
This test, commonly known as TASC test, assesses one's high school proficiency as well as preparedness for college. Aside from being a secure, reliable, and valid assessment, it is also very accessible, affordable, and flexible towards individuals interested in taking it.
In other words, the TASC test is a stepping stone towards a high school equivalency diploma and college readiness.
TASC Test Overview
Created by the Data Recognition Corporation (DRC), the TASC test is administered by US states that use the test program. The TASC test is currently available in 14 US states, including California, Colorado, Illinois, Indiana, Michigan, Mississippi, Nevada, New Jersey, New York, North Carolina, Oklahoma, South Carolina, Texas, and West Virginia. It is widely recognized as an alternative for the General Educational Development (GED) exam.
The DRC is known for creating academic performance assessments, ranging from elementary school to adult education. First tested in 2013, the TASC test was created by DRC in partnership with experienced secondary school teachers and adult educators.
Last 2015, the types of question included in the test were updated in accordance with the Common Core Standards. The TASC test involves the following core subject areas: Language Arts Reading – with 50 questions, Language Arts Writing – with 50 questions and 1 essay, Mathematics – with 52 questions, Social Studies – with 47 questions, and Science – with 47 questions. All in all, the total exam duration lasts for approximately eight hours, which is why the TASC test is typically administered for over two days.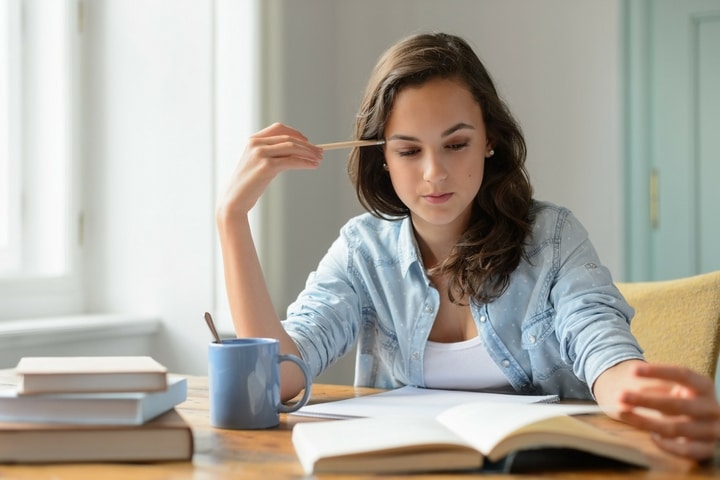 With the updated questions, each subject area covered was enhanced
The overall test has also become even more challenging. The Reading and Writing sections contain more complex texts and passages emphasizing the vocabulary and evidence-location. Mathematics incorporated more mathematical modeling and real-world problems.
As for the Social Studies, more text-based questions requiring critical analysis and comparisons were added. The section for Science had increased its coverage on real-world problems necessitating scientific methods and practices. Generally, the updated TASC test incorporated more challenging cognitive tasks, innovative item types, performance tasks, extended constructed-response items, and technology-enhanced items and assessments, as well as rigorous validity and reliability.
Questions in the TASC test are presented through various formats such as multiple choice, constructed response, drag-and-drop, and fill-in-the-blank. The passing rate for the TASC test is a score that is equivalent to the top 40% of the graduating high school seniors.
Advantages of the TASC Test
Passing the TASC test simply means you have the academic proficiency that is equivalent to that of high school seniors. Aside from that, there are several other benefits it can offer to individuals eager to earn the high school equivalency diploma.
Firstly, the TASC test is administered either through paper-and-pencil or online. To lessen long distance travels of takers, it can be taken in any approved state testing site. Secondly, the test is priced reasonably, which is affordable for a reliable and high-quality high school equivalency assessment. Thirdly, the test does not require any particular testing centers within the state to make it flexible for the takers.
You can take the same testing process used in the state and request for special testing needs e.g. larger print, audio, and Braille. Lastly, the TASC test is based on research – that means, it is tested on randomly selected representatives of graduating high school seniors and advanced Adult Basic Education students nationally.
With that, you will be ensured that the assessment is a valid, reliable, and proven measurement for content and standards in college as well as career readiness. Before it is being set out for testing, the TASC test had undergone pretesting, standardization, and normalization according to current educational expectations.
Test Preparation
To pass the TASC test, you should meet, or better yet exceed, the 40% of the country's graduating high school seniors. With that said, rigorous test preparation is very important. You must be as tough as the exam to successfully pass. Constant practicing is an essential process in learning and preparing for the test. There are several accessible and affordable test prep resources you can tap over the internet such as Mometrix Test Preparation, Union Test Prep, and a lot more.
First and foremost, you should create a study plan ahead of time and be committed to it
Moreover, familiarize the kind of questions to be asked from previous test samples. Go over through high school level reading materials. Compute mathematical equations through the operations and internalize the meaning of information. Practice answering sample questions to have an idea on how to think and answer certain questions. Develop your writing skills by organizing and expressing your thoughts.
Study hard and smart. Understand the general concepts and do not just memorize everything. Study a set number of topics per day and reinforce your learning by constantly reviewing your notes. When attending class, online or classroom session, be sure to take down notes for your reference. Write down information in your words and review your prep materials constantly. Better yet, rewrite notes in your own words for you to enhance information retention. Also, focus on studying and don't be easily distracted by other things. Lastly, make studying fun and exciting.
On the test day proper, do not bring smartphones as it is not allowed in the test center. Instead, wear a watch to monitor the time. Arrive early to register, familiarize and be comfortable with the testing area. Focus on the exam and if time permits, review your answers from the previous sections.
Interested? Prep yourself for this test, click the link here.
Conclusion
Education is very important for everybody – from youngsters to adults. It's not an opportunity to be enjoyed by just the privileged only, but a right to be availed by everyone.
Hence, those adults who, unfortunately, weren't able to continue and/ or earn a high school diploma must be given a chance to pursue their dreams. Through the TASC test, experienced adults are being educated and their potentials can be unleashed to the fullest.
Watch this space for updates in the Hacks category on Running Wolf's Rant.