Today I'm giving you my list of 10 favourite movies of 2013. Note: Not the BEST movies, but my favourites. Of all the newly released movies I saw in 2013, here are the 10 that most impressed, moved and entertained me…
Here are my 10 favourite movies of 2013
10. Amour
A heartbreaking film, a sad story about old people dying, so it's obviously not for everyone. But Michael Haneke definitely knows how to tell a story in all it's ugly, dirty, glory. Yes, it seems scary at first (who likes talking about death?), but as the title suggests, this movie is really all about love. Till the bitter end.
9. Before Midnight
Still on the subject of uncomfortable viewing: I don't like seeing people argue & fight. But Richard Linklater (together with stars and co-writers Ethan Hawke & Julie Delpy) paints a third picture of this unconventional romance, and he does it honestly. This time it's about age (including young people's relationships compared to older ones), drifting apart, and the inevitability of romance dying. If you're keen to see it, I'd recommend NOT watching the trailer (to avoid spoilers).
8. Blue Jasmine
Woody Allen's movies can be a bit hit-or-miss – especially nowadays. And Blue Jasmine is a hit. It's not going to go down with audiences as comfortably as Midnight in Paris did, but Allen's films are really difficult to put into a box. Cate Blanchett proves her acting skills as the distraught and slightly demented Jasmine, who has an unhealthy desire for a wealthy lifestyle, and suffers when she loses her health. It's a comedy-drama that plays like a funnier version of Shakespeare's best work.
7. About Time
Almost as if this list has some kind of theme, Richard Curtis' newest movie is a love story with a tinge of depressing sadness. It involves time travel but can hardly be called science fiction – rather, it starts out like a romantic comedy, but evolves into something completely different throughout the 2 hour running time. It's a special movie – perfect for a Valentine's day date – that becomes about the precious things in life and being careful what you wish for.
6. Seven Psychopaths
So you liked In Bruges, huh? Well, writer-director Martin McDonagh's next movie, Seven Psychopaths, delivers a similar kind of experience with a bunch of your favourite movie crazy guys: Colin Farrell, Sam Rockwell, Woody Harrelson, Christopher Walken, and Tom Waits.
These guys all come together in an ensemble crime comedy where the plot keeps twisting and turning in unexpected and funny ways. And even if the movie as a whole doesn't appeal to you, there are some great performances and killer vignettes that define why we watch movies about psychopaths. This makes it one of my favourite movies of 2013.
5. Evil Dead
This is how you remake/reboot a movie! I'm not usually a fan of the horror genre, but Evil Dead brings it all. Sam Raimi's comedy/horror series is handed over to a new director, Fede Alvarez, whose fresh take on the concept forgets the comedy and revisits the original dead's horror intent.
They're dealing with new characters, and this horror flick finally provides a believable reason for the kids to stay in the cabin where all the creepy stuff is happening. Alvarez's reboot achieves Riami's horror film vision without his 1980's budgetary constraints. Especially the final scene in the rain is something to see, which Raimi couldn't even afford to dream about. This is a must-see with true scares and thrills throughout. It's one of the best movies of 2013.
4. Thor: The Dark World
I'm amazed at how Marvel made several very different movies before successfully combining the characters in The Avengers. Now, I'm also amazed at how the characters' individual sequel films each return to the style of the original. This is a great sequel for 2011's Thor and if you're prepared to look the other way when some minor plot holes and unbelievable coincidences turn up, this'll probably thrill you as much as the first one did.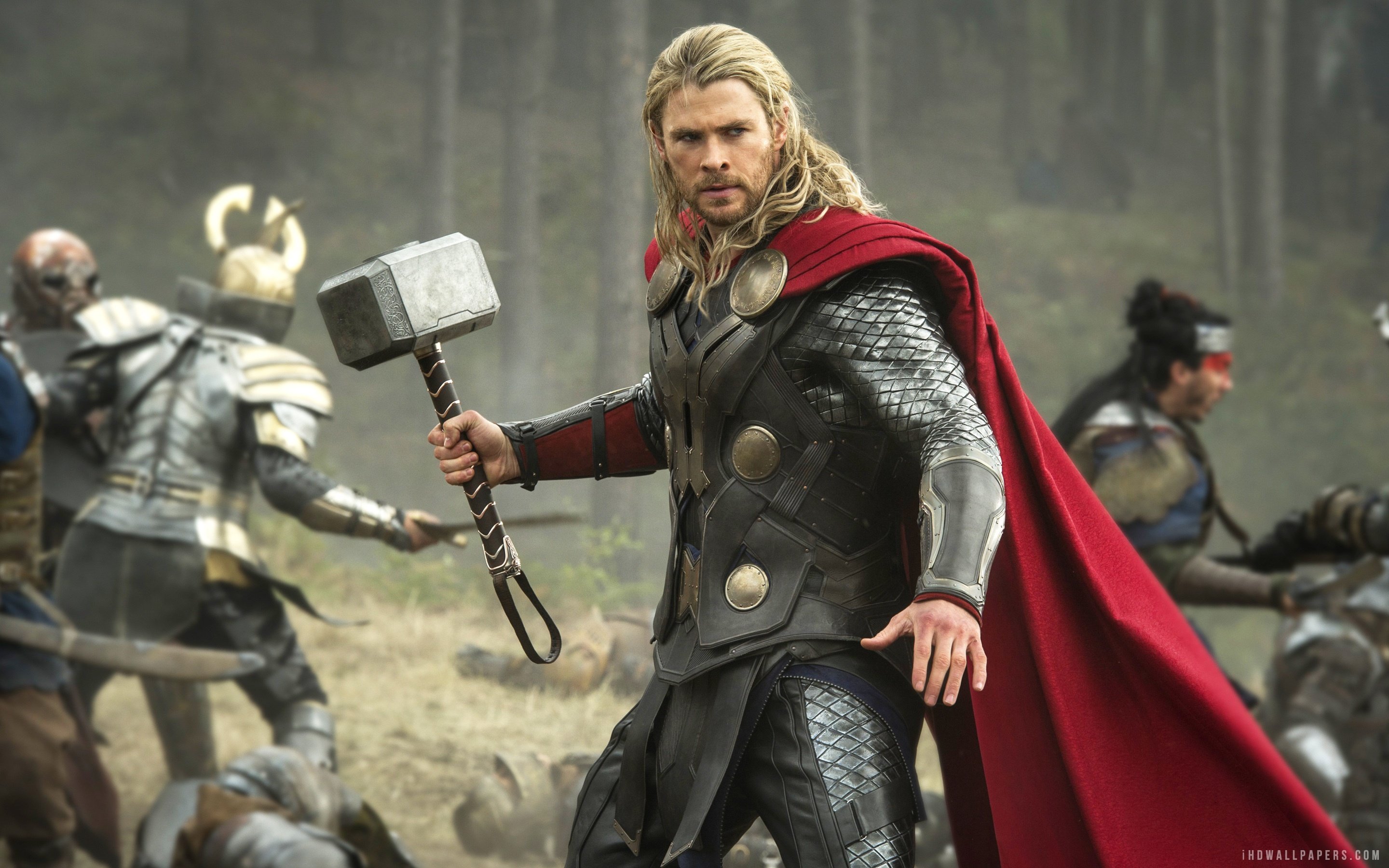 3. The Way, Way Back
I love these coming-to-age films and it's only right that at least one makes this list. The Way, Way Back isn't melodramatic or overdone, with the shy lead character Duncan discovering himself through an awkard summer job at a water park.
This was definitely one of my favourite movies of 2013. Sam Rockwell is probably the film's best part, but overall the warm and honest story of growing up in an unconventional way is what makes this film special. This year also gave us The perks of being a wallflower, which didn't quite hit its marks 100%, and The Way, Way Back might be subtler, but also ends up feeling more real.
2. Django Unchained
In 2009 Quentin Tarantino's Inglorious Basterds was a spaghetti western film set in Nazi-occupied France during the Second World War. It was another one of the director's love letters to film, in which his characters used actual film as a weapon against the Nazis. It was an incredible work of art, but definitely annoyed some viewers with its long dialogue scenes, jumps in time, and alternate history.
But this year Tarantino delivered something even better. Another take on the spaghetti Western, Django Unchained, visited the American Deep South during around 1900 and featured a free slave joining forces with a bounty hunter to rescue his wife from her cruel owner.
This was one of the best movies of 2013. Amazing performances are everywhere and a more traditional film pace is used to take a difficult look at the cruelty of America's history. The shocking slave torture scenes are effective and disturbing, the drama is big and intense, and the story unfolds in an unpredictable, but rewarding way.
1. Gravity
Now this is an amazing experience. It's meant for the biggest screen in the best cinema in 3D. It's emotional and exciting, tense and spectacular, inviting and scary. Alfonso Caurón's visual storytelling ability has always been amazing, but is pushed to unbelievable lengths in Gravity. The script is structurally sound and unusually slim – it sticks to the point and gets there gracefully. The outer space visuals are amazing (especially in 3D on the big screen) and the story is fascinating.
Some visual metaphors (reminiscent of 2001: A Space Odyssey) adds an extra layer of depth to the film and turns Dr. Stone (Sandra Bullock)'s fight for survival into a rebirth in several different forms. I'm sure the film will lose something when viewed on your tiny 100cm television in plain old 2D, but the essential, emotional core of the film, centred around humankind's instictive fight for survival, will be as dramatic and tangible as ever.
So, what's got me excited for 2014?
The World's End (not getting a theatrical release in SA anymore, but home media is coming soon)
Jack Ryan: Shadow Recruit
Robocop
The Grand Budapest Hotel
Noah
Transcendence
The Amazing Spider-man 2
Sin City: A Dame to Kill for
Interstellar
The Hobbit: There and Back Again
Do you agree or disagree with my list of favourite movies from 2013? Leave a comment and let me know what you think, feedback is appreciated and welcome.
If you've enjoyed reading this article, feel free to share it with your friends on Facebook and Twitter. Remember: Sharing is Caring after all.
Watch this space for regular updates in the Movies category on Running Wolf's Rant.