What features are you looking for in a pair of headphones? There are numerous models to pick from. However, it all boils down to how you intended to use your headphones.
Of course, sound quality is the most important feature you should look for. However, that's not the only thing some people want in a headphone. If you're the type who likes to listen to the bass, you need headphones with booming bass.
Or if you're a gamer, you might want one with noise-canceling features. The quietest noise-canceling headphones will produce sounds that shut out any external sound. This is the best feature to look for to get you fully immersed in the game you're playing. It will feel like you're in the game, battling monsters or driving a racecar.
Understanding your needs for a headphone is the first thing you need to consider when buying one. This article will discuss other important things to consider to help you narrow down your choices.
Technical Aspects to Consider When Buying Headphones
1. Drivers
Drivers convert an electrical signal into sound pressure or make the sound. You'll find different types of drivers. However, all of them have magnets, voice coils, and a diaphragm. The diaphragm vibrates as a result of the components. These vibrations, then, generate sound waves to our ears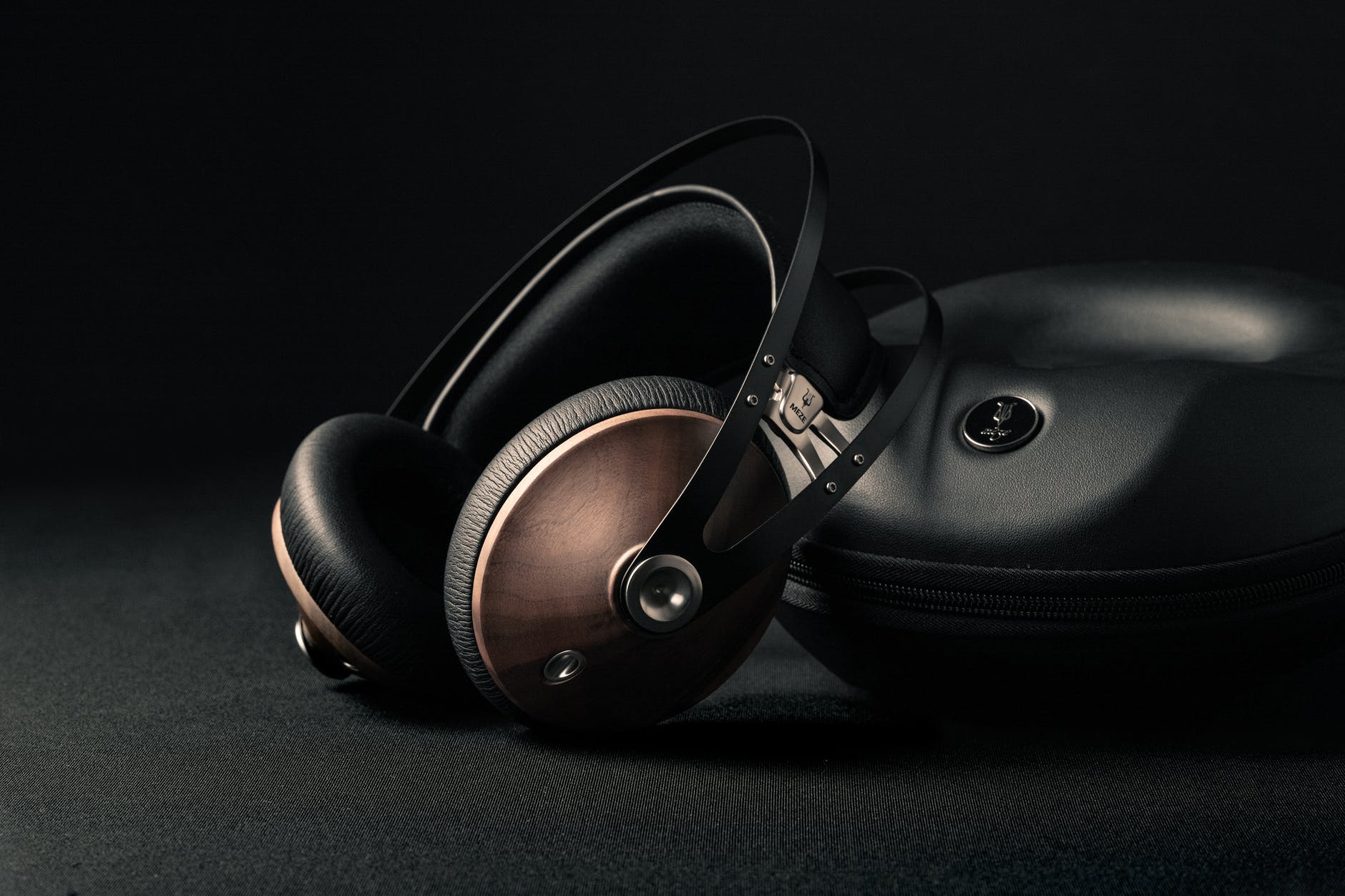 The diameter of the diaphragm is indicated on the headphone spec sheet by the driver. The bigger the driver, the better the sound, particularly for bass performance. A 40mm or bigger driver is an ideal option for circumaural headphones.
Because a huge driver can't fit in an in-ear headset, many of them use a dual-driver setup. Rather than using a single driver, they use a bass driver plus a mid- and high-frequency driver. One of the key reasons why earbuds are better than they used to be is because of this development.
2. Impedance
Impedance, which is measured in Ohms, is used as a standard by sound specialists. It defines the degree of resistance a headphone provides to signals from an audio source.
Any headphone model with an impedance of 20 to 40 Ohms is the best option to listen to music. Headphones with a resistance of 25 ohms or greater require more power to achieve higher audio levels. Because of this, they won't be affected by overloading. They can also be used for a variety of audio devices.
Lower impedance headphones require a higher current while using a lower voltage. Electrical currents cause vibration, which then creates sound. Because of this, headphones with a lower impedance may produce audible background hiss.
This and other performance concerns can also be caused by an impedance mismatch. A mismatch is when you use high-impedance headphones with devices that require lower impedance. That's why it's important to have the correct headphones for the audio system you're using.
3. Sensitivity
The measurement of loudness at a specific power level is known as headphone sensitivity. The driver performance of a headphone with higher sensitivity is better and consumes less power. However, you should know that greater levels can cause distortion, which can damage your ears.
Lower sensitivity headphones consume more power but are more durable than higher sensitivity headphones. Regardless of how much power they use, they will not damage the driving unit.
To achieve good sound quality, lower sensitivity headphones must be paired with high power sources or devices.
Other Aspects to Consider When Buying Headphones
1. Comfort
You should also consider how comfortable you are wearing the headphones. Any type of headphone is comfortable to wear for short periods. What you need to worry about is how pleasant they still are for lengthy periods.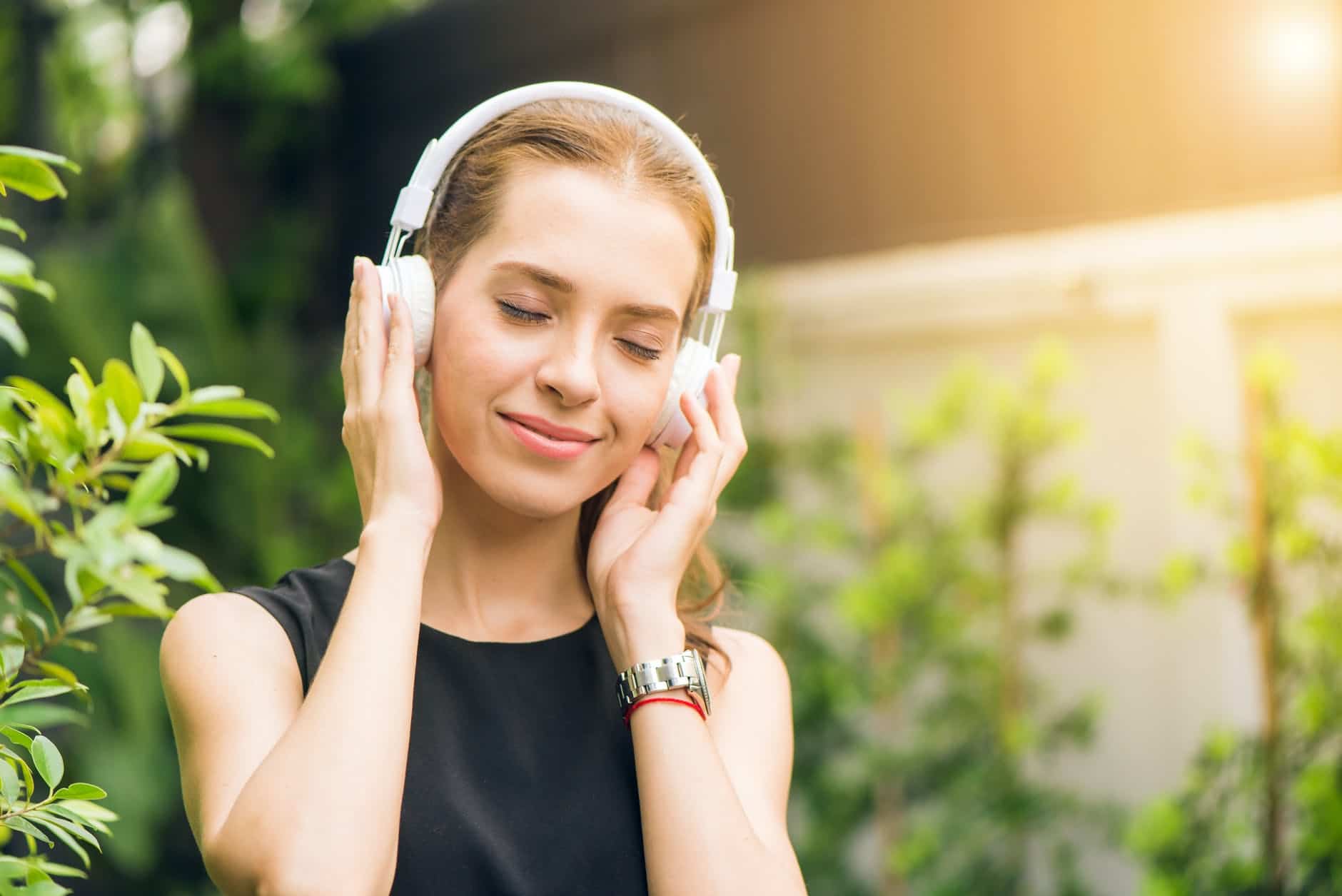 To check for comfort, try on the headphones for at least 20 minutes. If you're buying over-ear headphones, you should choose those with bigger ear cups. If you prefer on-ears, smaller ear cups are the most ideal. The fabric cushioning or leather also helps ease the strain.
The weight of the headphones has everything to do with comfort. Lighter headphones are usually more comfortable than heavier ones.
The headband has an impact on comfort as well. The most common form of the headband is over-the-head, but behind-the-neck ones are also available. Earbuds eliminate the need for a band altogether, making them more comfortable in that aspect.
You want your headband to be adjustable, regardless of the style. The rotating cup, which is useful on over-the-ear headphones, is another element that improves comfort. This allows you to adjust them to prevent leaks and boost comfort.
2. Portability
Portability isn't always an issue, especially if you're going to use headphones for gaming. However, if you need it for music while exercising, you should get one that can be stored anywhere you go.
Folding headphones are more portable and protect them during transportation. If your headphones are going to be transported, it's a good idea to know how to store them.
3. Durability
No one wants to buy headphones that break easily. Unfortunately, durability is usually associated with weight. Light headphones are easier to sit on or fold in half anyways. All you have to do is be careful with them and store them in a safe case when not in use.
Check the hinges for sturdiness if they're fold-ups. You also need to check if the wires are thick and sturdy. When you're buying expensive headphones, the availability of replacement components is important. Replacing a cable or earpads is far less expensive than replacing the full set.
4. Cables
If you prefer wired headphones, you should check the length of the cord. Make sure that it is long enough for your needs. While that is the case, you should avoid using long cords since they can degrade the sound quality. This happens because long cords decrease loudness and introduce noise. Additionally, they are more easily tangled.
You can find shielded cables on higher-quality headphones. It is extremely helpful as it also reduces external noise.
If you buy headphones with a short cord, you can always add an extension cable. Although, you need to make sure it is of comparable quality to the headphone cable. When doing so, you need to add one long extension cable rather than two shorter ones. Multiple connections impact the signal, which results in lower sound quality.
Types of Headphones
Headphones encompass a wide range of audio auxiliaries and come in a variety of forms and sizes. They also have different connection options. Over-ear, on-ear, and in-ears are the basic types of headphones.
Over-Ear or Circumaural
Over-ear or circumaural headphones are those that completely surround your ears. These are the biggest of all types of headphones, with closed-back and open-back options.
Why You Should Get One:
1. Reproduce more realistic music over the frequency range. With huge, dynamic drivers, they produce powerful bass notes.
2. Reproduce an authentic feeling of auditory space (soundscape). The earpads are wrapped around the entire ear. This allows sound waves to contact your ears and funnel down to your ear canal by their structure.
3. Provides more comfort and larger battery life than smaller ones. Weight is distributed more pleasantly around the ear and over the headband. Because the housings are huge, there's plenty of area for some huge lithium-ion batteries.
In-Ear or Earbuds
In-ear headphones or simply earbuds are those that fit directly into your ear canal. You can get them in both wired and wireless (or true wireless) versions.
They also come with different-sized tips, which help you choose one that fits your ear canal perfectly. Getting the appropriate fit is important for optimal performance. Otherwise, it can compromise audio isolation and make the earphones more likely to slip out.
Why You Should Get One:
1. Allow for better sound quality since they sit closer to your eardrum.
2. Shut out external noise since they fill the ear's entrance.
3. Available in wired and wireless versions. This makes them exceedingly convenient to travel with. You can just easily stuff them into your pocket or roll them up into a handbag.
4. Provide excellent passive isolation. The silicone or memory foam ear tips provide a solid seal that eradicates background noise. When they're correctly fitted, they can be as good as noise-canceling headphones.
On-Ear or Supra-Aural
On-ear headphones are those that lie on top of your ears. They don't completely cover your ears. Their strap normally goes over or behind your head.
Why You Should Get One:
1. Has the advantages of over-ears without the additional weight.
2. Can be stored easily because of their rotating or folding hinges.
3. Have powerful drivers and extra space for large batteries. The driver allows for better audio reproduction and bass response.
Conclusion
When buying headphones, you need to remember that you get what you paid for. That's why you need to understand what aspects to look for to get the highest quality model. Different types of headphones offer different advantages.
Aside from the types, you also need to check the specifications that come with the headphones. This includes the drivers, impedance, and sensitivity. Additionally, you should also take into account other factors like comfort, portability, durability, and the cables. Once you're past that, you can now choose the best headphones for gaming or music.
Watch this space for updates in the Technology category on Running Wolf's Rant.