Yes – many people don't have an idea about how to clean a mousepad. A mouse pad is an essential component of the computer through which you can easily perform a hundred tasks. A mouse pad is specially designed for improving the function, mobility, and control of a computer mouse.
The mouse pads are made up different stuff which includes lesser density rubber composites or fabric, plastic, vinyl, or synthetic fibers, and only a few are made up of genuine leather.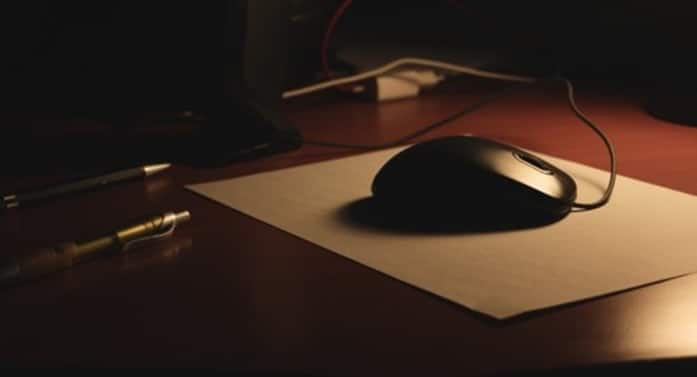 Well – when you are using a mousepad regularly, then it can become dirty. It is true that dirty mousepad reduces the performance and operation of the mouse, and irritates you badly. If your mouse pad is dirty, then you will not be able to perform the task efficiently.
So, how to clean a mousepad? Give a read to this article and come to know about the tested methods of cleaning a mouse pad. You can easily clean mouse the pad with the help of the below methods. According to Howtoclean.info, you should clean the mouse pad instead of getting the new one!
How to Clean a Mousepad – The Instant Methods of Cleaning a Mouse Pad:
Here you come to know about different methods of to clean mouse pad:
The Fastest Method:
Well – get ready to know about the fastest method of cleaning a mouse pad. Get a baby wipe, a wet sponge, or a damp cloth and begin to wipe down the entire dirt. But this method will work great if your mouse pad is free from stubborn stains.
How to Wash Mousepad in a Sink – The Second Method:
If you have stains of food particles, then begin your cleaning process with the following way. It is the very easiest method through which you can get instant results:
First of all, you ought to fill up the sink with the warm water
Once done, then add a small amount of dish soap in it
After that, take your dirty mouse pad and toss it in the soapy water
Allow it soak for a bit as it helps to remove the dirt, debris, and food particles
You ought to gently rub the surface of the mouse pad with the scrub brush or a sponge
Once done, then drain the sink and rinse both sides of the mouse pad very well
Ultimately, allow the mouse pad air dry overnight, or you can use a hair dryer to speed up the process of drying
Aside from the drying process, it is also the fastest method through which you can easily get rid of the entire stains of your mouse pad. But if your mouse pad has stubborn stains and you will not get out the stains from the above methods, then you should follow the below method.
How to Wash Mousepad in Washing Machine – The Third Method:
Well – get ready to wash mousepad in the washing machine and get rid of all the stains immediately.
What You Have to Do?
Take your dirty mousepad and toss it into the washing machine
After that, add a little amount of regular detergent/soap
Change the setting of the machine "Set to cold, low "
Don't use hot water otherwise; it damages the entire fabric of mousepad
Allow your machine to complete the entire process of cleaning
Once done, allow it to air dry – Alternatively, you can use a hair dryer to speed up the process of drying
The Final Words:
You can able to implement the second method on all of these:
Anime mouse pads
White mouse pad
Long mousepad
Giant mouse pads
Oversize mouse pads
Padded mouse pad
Surprisingly – all the above methods is tested and if you have dirty mouse pad then begin with one of above method. These methods are tested and work incredibly if you follow them exactly. Good Luck!
Watch this space for updates in the Hacks category on Running Wolf's Rant.