Due to its increasing popularity, we cannot deny the fact that the biggest retail trading market across the world is Forex Trading. In fact, the growth of online brokers like Forex Trading South Africa, means that it's more accessible than before.
However, it is worth mentioning that Forex trading is not a simple matter, it's a long-run investment strategy. What's more, if you want to become successful, you will need to be smart and careful.
Nevertheless, if you have decided to open a Forex trading account, but don't where to start, no worries because we're here to help.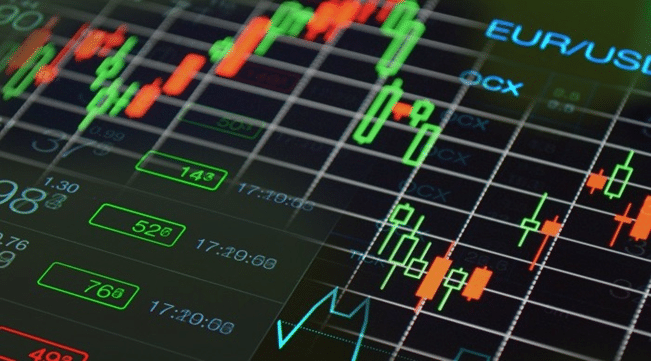 The following are some of the most important things that must be taken into consideration when opening an account in Forex trading.
Choose a reliable broker
Today, there are lots of brokers out there. As a result, choosing someone who can help can be a very challenging task considering that they're not all reliable.
Remember that the best broker is the one that's governed by the ASIC (Australian Securities & Investment Commission), FCA (Financial Conduct Authority) and the CySEC (Cyprus Securities & Exchange Commission).
More importantly, choose the one that will suit your needs. TradeForexSA is a comparison site full of reviews written for South Africans looking to start a trading career.
Before you go and open a Forex trading account, you need to ensure your data will be safe. After all, it only takes one hacker to steal your information and bring financial ruin, ending your trading run before it even begins.
To avoid having your data stolen or snooped on, be sure to load your devices up with cybersecurity software. Software such as a VPN will ensure you and your data total security.
Consider opening a demo Forex Trading account
In addition to choosing a reliable broker, you will need to open a demo account. This account is not only made for playing, but you can use it as an educational tool as well.
The huge majority of brokers these days provide demo accounts that have 100000 US dollars virtual currency for you to get started. In fact, this is more than enough to understand how the platform of the broker operates.
After you understand how it works and you want to trade your real money now, mark this as a point of start, cause your next type of account will not be a Demo and you are responsible for your actions. Keep in mind that only 6% of traders are successful, and they learn and work hard before they succeed.
At the first step before entering a trading platform you must choose a type of account. Usually, a Standard Type is the most fit for new traders, while Pro Account Type is preferred by experienced users. Not so many brokers offer pleasant terms for this account type, but Exness Pro accounts are still considered as the best on the market. This one is ideal for any trading style, and also there is no trading commission on it.
Choose the right trading technique
When it comes to Forex trading there is no such thing as the best technique because it will primarily depend on your lifestyle as well as personality.
Nevertheless, here are the two main strategies that you can use.
1. Positional Trading
This technique refers to the practice of sustaining an open position in the long run. The positional trading will require you to possess a great idea of which way the marketplace is going to move through long a period of time.
What's more, it is a quite nerve-racking kind of trading since you'll be enticed to close the trade the moment the marketplace diverts against you in the short-run.
2. Scalping
This strategy is all about dipping in and out of the marketplace a couple of times in a single day and getting a small profit from a small market moves.
Scalping, on the other hand, needs constant focus. You need to keep an eye on news events and data releases that may affect the market.
Conclusion
By simply following the above-mentioned tips, you will be able to open a Forex trading account in no time. Nevertheless, if you're looking for other ways on how you can make extra profits, you may want to consider the binary options South Africa has today.
Watch this space for updates in the Hacks category on Running Wolf's Rant.