It's time for the 2nd edition Howlin' Good (the regular feature that showcases new music releases that I've discovered recently). Today you're in for a real treat. This edition features new music from Diamond Thug, Wonderboom, Alex Lahey and In Flames.
Here's my selection for Howlin' Good #2
Diamond Thug – "Sapphire"
This week Diamond Thug (who are based in Cape Town, South Africa) released a music video for this song (which has been streamed more than 2 million times accross all streaming platforms). The band made use of YouTube's new Premiere Feature to release the video.
Directed by Cape Town's Luke Nelson, the music video follows Diamond Thug's lead singer Chantel Van T through a night of feverish revelry. It touches on themes of self-discovery through relinquishing control.
The process of filming was adventurous, ranging from ice-cold sunset swims in the cold Cape seas to a wild house party with fans in Sea Point (which just happens to be my favourite Cape Town suburb). "Sapphire" was released as a part of the bands debut album 'Apastron', released in April 2018.
The music video for "Sapphire" is visually appealling. It's one of the best SA music videos I've seen in 2019. I can totally understand why this song has been streamed more than 2 million times.
Wonderboom – "In Place of Something"
These veterans of the SA rock music scene have unveiled a visually striking music video for their latest single. "In Place Of Something" is taken from their 2018 studio album, Rising Sun.

Frontman Cito had a blast making this video:
"The making of this video was so much fun. It's great putting so much effort into such an alternative and edgy song. Production-wise, it was run pretty slick and pro. It helps having the crew and talent that we had on and off set – from the film and post crew, make-up and catering, right through to the technical crew onsite at AV Unlimited.
They all gave the love and passion the video needed, and it shows. Brad's vision was so clear that the shoot went by quickly. All the shots were beautifully planned and executed. LOVE the final product. The spirit of the song was captured and that's important with a song like this."

'In Place Of Something' carries a strong theme with it, one that Cito is very passionate about
"The song is about the frustration of living a world where you're just a misfit. The disappointment of conforming, of compromising who you are as an individual, just to be left alone. When nothing or no one out there represents who you are – not the government, not society, religion or media."
Wonderboom enlisted director Brad Devine for the video shoot and collaborating with a stellar crew, has created a video that embodies the energy and captivating live performance of the band perfectly.
'In Place Of Something' is an anthem for the misfits, giving voice to the dreamers and the lost. It's definitely one of my favourite tracks on the Rising Sun album. The music video is brilliantly shot. Wonderboom should be extremely proud of it.
Alex Lahey – "Don't Be So Hard On Yourself"
This Aussie songstress is one of the first artists that I discovered when I first started using Spotify. This singer-songwriter hails from Melbourne, Victoria and has been making waves in the Aussie music industry over the last few years. Her debut album (I Love You Like a Brother</em) reached number 15 in ARIA Album chart in 2017.
"Don't Be So Hard On Yourself" is the first track of her upcoming album (The Best Of Luck Club). The album will be released in May. She wrote most of the songs during intensive songwriting sessions in Nashville (a city that ended up inspiring the LP's title).
The new single is a kick-ass rock anthem (even though it has a saxophone solo smack dead in the middle of it). Lahey studied jazz saxophone in university after all. The video follows her as she visits and performs at the T.B.O.L.C (The Best of Luck Club) Research Institute. I don't know about you guys, but I definitely want to hear the rest of the album.
In Flames – "I, The Mask"
In Flames will be releasing their 13th studio album on the 1st of March 2019. It's their first album in 3 years. The Swedish metalheads released a lyric video for the title track on the album ("I, The Mask") in January.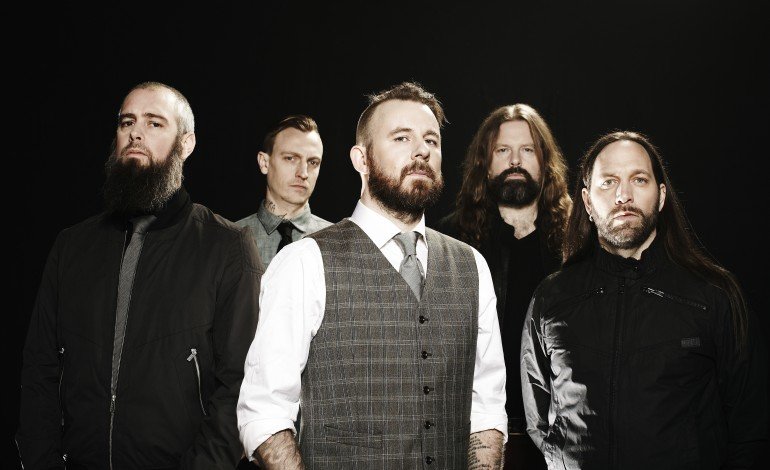 This is definitely the best metal track I've cranked up in 2019. It's fast-paced and heavy and it has a kick-ass guitar solo. Heavy Metal fans should definitely add this track to their Spotify playlist.
They also released a music video for "I Am Above" (another song from the album) in December 2018. What I'm hearing is really really good, so I definitely want to crank up the rest of the album when it's finally released. Luckily that's only a week from now, so the tiny metal fan inside me is struggling to contain his excitement.
Which one of these Howlin' Good songs is your cup of tea? Which one isn't? Leave a comment below and let me know what you think.
In case you missed it, Shadowclub, Runaway Nuns and Ethyl Ether were featured in last week's edition of Howlin' Good. Feel free to check it out.
Watch this space for regular updates in the Music category.