Looking for some interesting music facts? Well, you've come to right place. This page features some really interesting facts about artists and bands. Make sure that you check back regularly to get schooled in all things music related. If you learn something, feel free to spread the word! Share this page with your friends on your social media profiles.
You are also more than welcome to submit facts for our consideration. So, if you're a music geek that wants to share your knowledge with our readers, submit your music facts HERE.
117. A YouTuber who goes by the name of Funk Turkey ran the lyrics to every AC/DC song into a piece of artificial intelligence software normally used to analyze things like thermodynamic states and stock market trends. The result was a track called "Great Balls" and featured lyrics like "She got great balls and big balls / Too many women with the balls / Seems like a bone givin' the balls / A whole lotta woman 'cuz I'm a ball."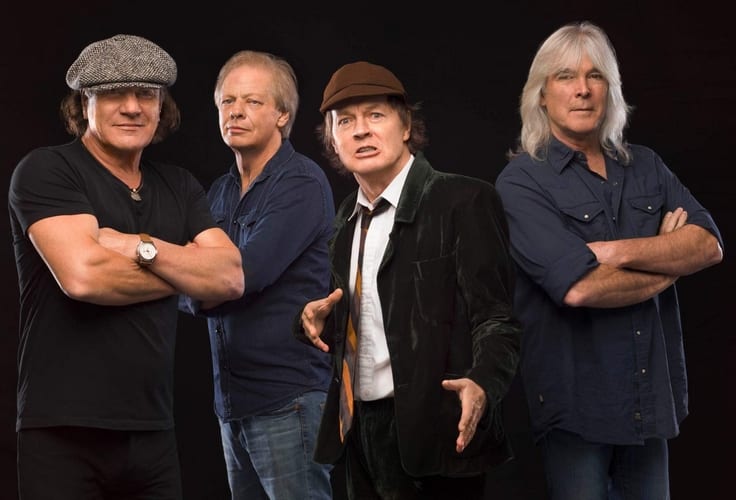 116. Guns N' Roses guitarist Slash claims in his memoir that he was once so high that he thought the titular alien from Predator was trying to kill him. In 1989 he punched through a glass door at an Arizona golf course, completely naked and in fear for his life, and grabbed a hotel maid to use as a "human shield" against the imaginary assailant.
115. KISS guitarist Ace Frehley once allegedly chugged perfume in a drunken stupor. According to bandmate Paul Stanley, Frehley was already intoxicated during a limo ride and purposely drank the entire bottle of perfume after learning that it contained alcohol.
114. The destructive antics of The Who drummer Keith Moon reportedly got the band banned from every single Holiday Inn in the world. On his 21st birthday in 1967, Moon was said to have driven a Rolls Royce into the swimming pool of a Michigan Holiday Inn.
113. While on tour with Mötley Crüe in 1984, Ozzy Osbourne reportedly snorted a line of live ants after being unable to find any cocaine. Crüe bassist Nikki Sixx witnessed the inhaling of innocent insects while Osbourne has gone on record as stating that he has zero recollection of the incident.
112. Boston brawlers The Dropkick Murphys are named after John ​'Dropkick' Murphy, a Massachusetts pro-wrestler and sanatorium owner.
111. New wave pioneers Joy Division got their name from the 1955 novella House Of Dolls by Jewish writer and Holocaust survivor Yehiel De-Nur, AKA Ka-tzetnik 135633. The book tells the tale of the ​'Joy Divisions', groups of Jewish women in the concentration camps used for sexual pleasure by Nazi soldiers.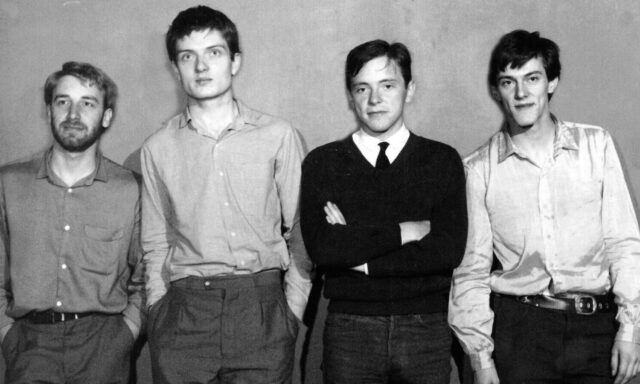 110. Black Flag's name was suggested by guitarist Greg Ginn's brother. He said that if a white flag stands for surrender, a black flag must stand for anarchy.
109. Coldplay get their name anthology of children's poems called Child's Reflections: Cold Play.
108. Dan Smith from Bastille's birthday is 14 July. That's Bastille Day (and obviously where the band gets their name).
107. Did you know that "Fall Out Boy" was the name of a short-lived character in The Simpsons? The phrase emerged as the favourite tag for Pete Wentz and Patrick Stump's newborn band. They tried to rechristen themselves with a smarter name for their second gig, but as it tripped off Wentz's tongue, a wag in the crowd shouted, "F*** that, no, you're Fall Out Boy!" Obviously there was no escape.
106. In the Melody Maker singles column in May 1993, writer Dave Jennings described Darlin"s 'Cindy So Loud' as a "daft punky thrash". Darlin' members Thomas Bangalter and Guy-Manuel de Homem-Christo were reading and nabbed the phrase for their new band's name. Daft Punk was born.
105. Dolly Parton is full of slaying surprises! The country music icon and all-around American treasure was an uncredited producer on Buffy the Vampire Slayer. While it was never top secret, fans of the show are freaking out after realizing Parton played an important role in helping produce the show from 1997 to 2003. (Thanks Potskerf Potgieter).
Interesting Music Facts suggested by Marika (from JARR Bar & Restaurant)
104. Demi Lovato and Selena Gomez used to make YouTube videos together.
103. Michael Jackson and Freddie Mercury supposedly had a falling out because the king of pop brought his pet llama to the recording studio. According to Jim "Miami" Beach, who was Queen's manager, Freddie gave him a call during the recording sessions and said: "Miami, dear, can you get over here? You've got to get me out of here; I'm recording with a llama."
102. David Bowie's eyes weren't actually two different colours. After getting into a fight as a kid, he developed anisocoria, which caused his left pupil to become permanently dilated. So while both of his eyes were blue in colour, the left one always appeared darker because of the blackness of the dilated pupil.
101. Alice Cooper is an avid golfer and credits the sport to "saving him from his demons".
100. Panic! at the Disco started out as a Blink-182 cover band. 
99. Country Music Legend Dolly Parton once entered a drag queen celebrity impersonator contest as herself and lost. She exaggerated her features (think bigger-than-usual hair, an exaggerated beauty mark and bold-ass makeup) but ended up getting the least applause from the crowd.
98. Freddie Mercury helped Princess Diana sneak into a bar by disguising her in an army jacket, a cap and sunglasses. Diana supposedly insisted on accompanying Freddie Mercury and Kenny Everett to a bar in London. They obviously had to disguise her, so they ended up putting her in an army jacket, cap and sunglasses, which worked a treat.
Enjoying these Interesting Music Facts? Check out our post featuring interesting 80s music facts
97. Muddy Waters helped Chuck Berry to get his first recording contract. Cherry Berry travelled to Chicago and met with Muddy Waters, who sent him to audition for Chess Records. Berry came with a country western tune, "Ida Red", and Chess was sold — except they renamed the song "Maybellene".
96. James Brown is the most sampled artist of all time. His music has been sampled more than 5200 times. His track, "Funky Drummer" and its beat (created by Clyde Stubblefield) has been sampled 1584 times by artists like Public Enemy, Run DMC, Jay-Z, Kanye West, Dr Dre and even George Michael, Madonna and Britney Spears.
95. Aretha Franklin performed at the three US Presidential Inaugurations: Jimmy Carter, Bill Clinton and Barack H. Obama.
94. Elvis Presley has more multi-platinum album sales than any other performer. 12 of his albums have sold over two million copies.
93. When he was 10 years old, Jerry-Lee Lewis got a piano of his very own. His father mortgaged the family farm to buy the instrument. He gave his first public performance at the age of 14.
92. Lemmy Kilmister was inspired to create Motörhead after seeing The Beatles and Cavern perform live in concert when he was just 16 years old.
91. The oldest acoustic guitar is over 3500 years old. It was found in Egypt and was in the court of Queen Hatshepsut; the player was the bard of the royal court and was buried by the queen. The guitar was made of cedar wood and had three strings as well as a plectrum. Guitars are still being made with wood today. Feel free to check out this acoustic guitar wood guide (in case you need to find out how it affects a guitar's tone).
90. Jimi Hendrix could not read music. He learned to play the guitar by ear.
89. Depsite the fact that they're famous for a song titled "American Woman", The Guess Who actually hail from Winnipeg, Canada.
88. Cat Stevens performed at the Nelson Mandela's 46664 concert in 2003. It was his first English performance after a 25 year hiatus. He re-recorded 'Peace Train' along with David Bowie and Paul McCartney.
87. Before finalizing on the band name The Who performed under two other names: The Detours and The High Numbers.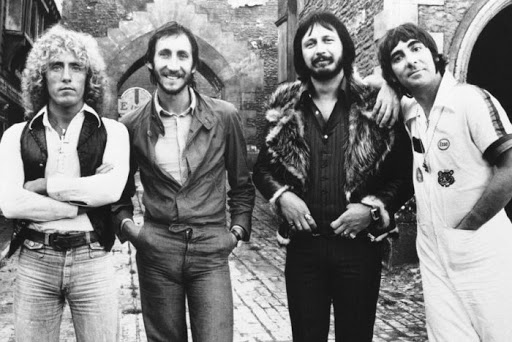 86. According to Billboard, Backstreet Boys are the best-selling boy band of all time . To date they have sold more than 130 million records worldwide.
85. Tina Turner's "The Best" was a cover version of song that was originally recorded by Bonnie Tyler.
84. "Don't You (Forget About Me"  was written and composed by producer Keith Forsey and Steve Schiff while scoring The Breakfast Club. Both were Simple Minds fans and wrote the song with the band in mind. The band were reluctant to do it because they preferred to record their own material. According to one account Simple Minds "rearranged and recorded 'Don't You (Forget About Me)' in 3 hours in the north London studio and promptly forgot about it. They believed that it would be a throwaway song on the soundtrack to a forgettable movie. They were wrong…
83. Amy Winehouse dropped out of school when she was 15 and began pursuing music full-time. Her brother taught her how to play guitar and she began writing her own music. Winehouse would play her songs at local jazz clubs, until a friend was able to give her studio time to record demos. Eventually this resulted in a deal with Island UK in 2002.
82. Rag'n'Bone Man's real name is Rory Charles Graham.
81. Britney Spears came under fire in 2011 for the music video for her song "Criminal". The video  featured her and her boyfriend at the time, Jason Trawick, on the streets of London. British politicians took umbrage with the fact that they carried guns in an area that had been affected by the infamous 2011 London riots. Spears' team responded by saying that the song had been written long before the riots ever happened.
80. On Rage Against The Machine's first album, the cover is a Pulitzer prize winning photo of a burning monk. The Vietnamese Buddhist monk is Thich Quang Duc, who burned himself to death. This act of self-immolation was protesting against the Prime Minister Ngo Dih.
79. Miley Cirus was actually born as Destiny Hope Cyrus. She legally changed it to "Miley" (which is actually based on her childhood nickname "Smiley".
78. On Stoker's  first tour, they were advertised as 'Stroker' by a well known venue in George.
77. Satanic Dagga Orgy's beards and moustaches are all fake in order to protect their real identities as high ranking members of the Freedom Front Plus.
76. Licia (from PurpleCry) is a completely obsessed cat lady.
75.  One of the members of The Cosmic Strange has a vape addiction, but he won't admit it.
74. Rowan Stuart thinks he is dangerously good at Scrabble, and has not met his match yet.
73. Draggoons  played ten songs at their tenth show on the tenth of the tenth month at Bohemia, Stellenbosch.
72. Jonny from Go Barefoot's hair is actually a wig made from the mane of a lion. He won it in a race against said lion. No animals were hurt in the procuring of Jonny's beautiful hair, it was won fair and square.
71. Sutherland have a bed in their studio just in case they're too wrecked to drive home after long sessions.
70. Maddy Behrens puts sliced onion on her feet when she's sick.
69. The age difference between the eldest member of Southern Wild (Dylan) and youngest band member (Julian) is 16 years.
68. Craig Pietropaolo suffers from a rare genetic disorder called "Marfan Syndrome," which 1 in 3000 to 10 000 people have. One of the problems it has given him was severe scoliosis (curvature of the spine) which had him in a back brace for 4 and a half years.
67. Serenity auditioned for "The Voice" twice, but secretly hoped she didn't get called back. (Spoken like a true SA Musician, nobody really cares about "The Voice").
66. International band Seether have performed at Blue Moon (in Nelspruit, South Africa) twice. They also performed here three times when they were still known as Saron Gas.
65. The two members of Medicine Boy agree that the film Ratatouille might be the greatest cinematic achievement of their time.
64. South African Legend Hugh Masekela released a total of 49 studio albums between 1962 and 2016.
65. Brandon Boyd from Incubus fame's father, Chuck Boyd, is the Marlboro Man: Chuck Boyd describes himself according to CNN as "one proud father" and it seems that charisma runs in the family.
64. Bowling For Soup's name was inspired by the American TV Game Show "Bowling for Dollars". In the show people could play the sport of bowling to win cash and sometimes prizes based on how well they bowled.
63. The idea for AC/DC's name came after the Young brother's older sister Margaret saw the initials "AC/DC" on a sewing machine (meaning "alternate current / direct current"). Malcolm and Angus Young felt that this name symbolised the band's raw energy, power-driven performances, and a love for their music.
62. Some Pretorians had their hands in the air when Bittereinder referred to Pretoria as "Kerkorrel se Snor City" in their song "A Tale of 3 Cities". The Snor City term was first coined by Afrikaans artist Bernoldus Niemand (aka James Phillips). Subsequently the Afrikaans Electro Rap outfit have been correcting this bit during their live shows.
61. To ease Chris Shifflett into the group, the Foo Fighters played three secret shows in Los Angeles under the name Stacked Actors.
Enjoying these interesting music facts? Keep on reading and feel free to check out our post featuring interesting 90s Music Facts
60. Jon Shaban (The Shabs) was born on the same day that the Chernobyl disaster happened (in 1986).
59. Josh Middleton  originally started covering songs on YouTube and recently released 3 "throwback" covers which ended up going viral on Instagram, all together they have grossed 3 million views on the platform.
58. According to Damned If I don't thousands of upturned hands in a crowd flow exactly like the movement of coral underwater.
57. Dizzy Styxx (Deadline) does not store his drumsticks in a conventional drum stick holder during shows. He actually sits on his substitute drum sticks and should one go flying he immediately grabs it from between his legs.
56. An Awkward Social has been writing music since he was young and he still has a flip file called 'My Songs'. It contains absolutely terrible lyrics from when he was about 11 years old.
55. Beverley Jane has had no fewer than 7 concussions in her life, the first of which took place on Christmas eve when she was 5 years old.
54. According to Cape Town based rock band Durge's bassist "Each of their instruments contains a fragment of a demon's soul". Yes, he plays a lot of Dungeons and Dragons.
53. Alastair Thomas (Shortstraw / Cockles.) grew up in Port Elizabeth.
52. Bad Religion's logo features a black Christian cross with a red prohibition sign over it. It was created by guitarist Brett Gurewitz by drawing it on a piece of paper and showing it to the rest of the band.
51. Long Island, New York based musician Brian Kroll had approximately 3,000 hours of psychotherapy / psychoanalysis, over ten years of acupuncture treatments.
50. Hanru Niemand works as a clinical psychologist and deals with people with depression, anxiety, and trauma on a daily basis. Before he started working in private practice, he spent three years working in correctional services. It started with a yearlong community-service placement in the Western Cape, where his girlfriend (now his wife) was living, so he applied for positions he thought no one else would want. He was right.
49. The Builders & The Butchers' song-writing process involves Ryan Sollee writing the lyrics out and presenting it to the other members, who then start playing and putting the music around these lyrics.
48. The Fismits' debut album Before The Hindsight was supposed to be a series of EP's. They failed at trying to cut it up – so it became an album.
47. Before Kenny Hughes started playing guitar, he was a drummer. He jammed drums for 4 years and then moved over to the the stringed instrument.
46. Fred Durst was in the US Navy and a tattoo artist before Limp Bizkit was formed.  He was medically discharged from the Navy after hurting his wrist in a skateboarding accident.
45. Billie Joe Armstrong had the nickname "Two Dollar Bill" in high school because he sold joints for $2 – this is also linked to the band name Green Day, meaning a day of doing nothing but smoke marijuana. The band's first name Sweet Children was dropped to avoid confusion with another local band from Berkeley, California, Sweet Baby.
44. Raine Maida (Our Lady Peace) and his wife (Chantal Kreviazuk) have written songs for Pink, Kelly Clarkson and Carrie Underwood.
43. Tom Petty was 11 years old when he met Presley (who was shooting a movie in Ocala, Florida). After this he started listening obsessively to his records. Petty has been quoted as saying the following about the incident: "That's what kicked off my love of music. And I'd never thought much about rock 'n' roll until that moment."
42. STRAB Music Festival officially started in 2004. In that year 120 divers attended the "festival". Piet Botha was was so moved after this experience that he wrote a song about Mozambique and insisted that this must become a regular event. STRAB was officially born.
41. Shawn Crahan (Slipknot) Wears Gloves to Meet Fans. "The Clown" Crahan started wearing surgical gloves to meets fans after he began noticing how dirty some fans could be. Apparently, the other band members thought that was rude of him, but his gloves would get so dirty that he felt his behavior was justified.
40.  Sum 41 started out as a NOFX cover band named "Kaspir". The band decided to change their name for a show on September 28, 1996 (which also happened to be the 41st day of summer). That's how Sum 41 was born.
39. Chester Bennington didn't like "In The End." He thought fans would absolutely hate it. Instead, "In The End" has become one of—if not the most—iconic songs by Linkin Park. The music video has been watched more than 1 billion times on YouTube.
38. Most members of Marilyn Manson get their first name from a model actress and last from a famous killer. The first member that broke away from the Model/Serial Killer band name pattern was guitarist Daisy Berkowitz's replacement, Zim Zum, who in turn was replaced in 1998 by John 5.
37. System of a down originally had "Suicide" as the title of "Chop Suey!.". In fact, the words "We're rolling suicide" can be heard in the song's opening seconds on select pressings of the album.
36. According to Fieldy, Korn's 2002 Album Untouchables cost $40 million to produce. Most of the money was supposedly spent on accommodation, not on recording the album.
35. Blink-182 founder Tom DeLonge is a strong believer in alien life as evidenced by the song "Aliens Exist".
34. Chad Smith (the current drummer of the Red Hot Chili Peppers) has an instrumental funk-rock side project called Chad Smith's Bombastic Meatballs.
33. Metallica drummer Lars Ulrich is officially the world's richest metal drummer. The lucrative title comes partly as a result of the sales of Metallica's first three albums, which netted him more than $12 million. Ulrich's net worth is currently around $300 million.
32. Till Lindemann And Flake Lorenz (from Rammstein) were Arrested After A Concert in June 1999. Till Lindemann simulated banging from behind with keyboardist Flake Lorenz using a fake phallus. While though both men remained fully clothed during the act, they were arrested for "lewd and lascivious behavior". This happened in Worcester, Massachussets in the USA.
31. Bring Me The Horizon got their name form a line in Pirates of the Caribbean. Matt Keane told EastScene this story "At the time there were a lot of bands that had names that you would associate with this kind of music. They just stayed away from all the pretentious or predictable stuff. And they were sitting around one day watching the movie and heard the line and thought it would be a laugh."
Enjoying these interesting music facts? Keep on reading and feel free to check out our post featuring interesting South African Music Facts
30. Axl Rose is actually an anagram for "oral sex". The Guns N' Roses frontman's real name is William Bailey.
29. The Clash's "Rock The Casbah" was written after the banning of rock music in Iran.
28. The Rolling Stones' tongue logo design was inspired by the Indian Hindu goddess Kali The Destroyer.
27. Lynyrd Skynyrd got their name from a high school teacher, Leonard Skinner, who suspended students for having long hair.
26. The Doors were the first band ever to advertise a new album on a billboard.
25. Neil Young wrote "Rockin' In The Free World" after he heard one of the members of Crazy Horse say he liked playing in Europe rather than the Middle East better, because "It's better to rock in the free world". The song became sort of an anthem but really refers to the "pride and guilt of being American".
24 . Malcolm Young used to play the solos in AC/DC, until one day he told his brother "You do them…cuz they keep busy the hand I use for drinking!".
23. The Sex Pistols were banned almost in every part of the UK, so they started touring under the name SPOT (Sex Pistols On Tour).
22. Eddie Van Halen plays the guitar solo in the middle of Michael Jackson's "Beat It".
21. Stevie Ray Vaughan was the guitarist on David Bowie's "Let's Dance" album (country meets glam? it turned out just fine).
20. While he was in grade school, Chuck Berry went out with a girl who was studying to be a nurse. According to Berry, the girl tricked him into being circumcised.
19. 'Bohemian Rhapsody' by Queen which contains the famous "mamma mia, mamma mia, mamma mia let me go" line, was knocked off the No.1 position on the UK chart by Abba's 'Mamma Mia'(January 1976). It was one of the pivotal moments in the history of rock music.
18.  In 1976 Bruce Springsteen was ejected by security guards at Elvis Presley's Graceland home after climbing over the wall to get inside to meet Elvis.
17. The lead singer of the Sex Pistols, Sid Vicious died from an overdose of heroin that was bought for him by his mother, who was present when he injected it.
16. Deep Purple was originally signed to the Tetragrammaton label, a US-based company owned by comedian Bill Cosby.
15. Janis Joplin left $1500 in her will for a funeral party. It was held at The Lion's Share in San Anselmo, California, on October 26, 1971. The Grateful Dead performed.
14. Prior to April 1966, David Bowie had recorded under the name of Davy Jones and The Lower Third.
13. The rock band Foreigner came up with the idea for their name at the suggestion of Mick Jones. This was because half of the band were British while the other half was American.
12. Ten out of the fourteen songs which comprise the Beatles first album "Please Please me" were recorded in little over twelve hours.
11. Axl Rose used to earn $8 an hour for smoking cigarettes for a science experiment at UCLA.
10. Billboard Magazine started using the term "rock and roll" in 1942. Columnist Maurie Orodenker started to use the term to describe upbeat recordings.
9. Malcolm Young Once Worked in a Bra Factory. The late AC/DC guitarist did this when he was only 15 years. He was a mechanic (not a boob inspector or something like that – you pervert).
8. Thom Yorke from Radiohead wrote 'Creep' after being rejected by a girl. He was infatuated with her while studying at Exeter University in the late '80s. Yorke says it is about being in love with someone, but not feeling good enough, declaring, "There's the beautiful people and then there's the rest of us."
7. Dave Grohl was on No.1 on the Billboard Modern Rock Chart for 17 consecutive weeks. This was in 2002. At this time he was part of the three different rock groups: Nirvana (who had released unreleased material), Foo Fighters and Queens of The Stone Age.
6. "Jeremy" by Pearl Jam is based on Jeremy Delle. He was a teen from Richardson, Texas who shot himself with a .357 Magnum in front of his classmates on January 8, 1991.
5. Silverchair were originally known as Innocent Criminals. The band officially changed their name in August 1994 before releasing their award winning "Tomorrow". In 1995 it became the most played song of the year on modern rock radio in the USA.
4. Violent Femmes got their big break thanks to The Pretenders. In August 1981, the band decided to try and make a few bucks by busking outside the Oriental Theater in Milwaukee, and after James Honeyman-Scott caught their performance, he trumpeted it to his bandmates, which led to Chrissie Hynde inviting them to play a set after The Pretenders finished up. That definitely put them on the map…
3. Death From Above got their name from World War 2 Paratroopers logo. Jesse F. Keeler who plays bass / synth for the band spotted the logo at an army surplus store. They added "1979" for legal reasons as a result of a dispute between DFA records and represents Sebastian Graigner's (percussion/vocals) birth year, or as he puts it "the last cool year of the last cool decade". They did drop the "1979" part before they released their new album in September last year. They made this decision Death From Above 1979 "was too long".
2. Greta Van Fleet got their name from an elderly woman in Frankenmuth, Michigan. The guys were talking with their previous drummer and he said his Grandpa had to go cut wood for a Gretna Van Fleet. They took out the "n", asked Gretna for her blessing and the rest was history! Gretna and her husband came out to a show and stayed for the whole set.
1. Led Zeppelin did NOT play at Woodstock in 1969. The band was invited to this festival (which attracted more than 600,000 people), but their manager declined the invitation because they would have been "just another band on the bill." The band played shows at Asbury Park Convention Hall in New Jersey (just South of Woodstock) instead. In case you did not know: The Beatles, Jethro Tull, The Doors and Bob Dylan didn't play at Woodstock either.
If you've read through all of these interesting music facts, you're a Running Wolf's Rant Champion and a Legend, feel free to click here to Tweet that to all your followers 🙂
If you're looking for the latest music news and other things related to music, feel free to check out our Music category.