Yes! It's time for another edition of Interesting Tweople on Running Wolf's Rant. Today's featured Twitter user is @Jodenecoza (Jodene Shaer) from Johannesburg, South Africa. I had the privilege of meeting her last year at one of the #FollowSA Tweetups and she's definitely one of the nicest Jozi people I've ever met.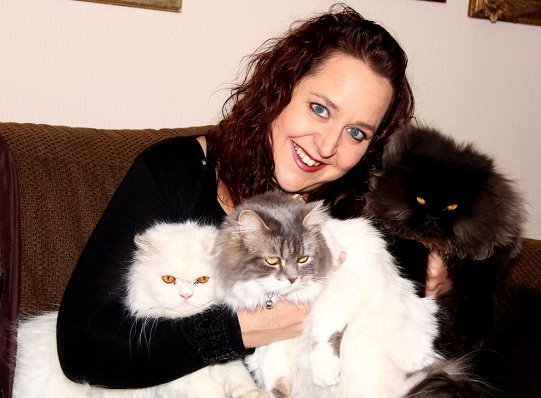 In case you did not know, Jodene Shaer is the co-founder of Lifeology (a people development business which she owns with her best friend, Greg Arthur). Together they teach their philosophy of living with courage, consciousness and a sense of humour. After the success of blogging her personal life story through her blog, project me, she saw the fast rise to becoming an influencer in the social media space.
Jodene's understanding that  merely attracting "followers" is not enough, made it perfectly fitting for her to build a community that is based upon support, loyalty and personal interaction. The community she engages with is something that has stood her in great stead as she made her way up the social media influencer ladder and those within her #FollowSA Twitter community will stand testament to this.
Her passion for South Africa and social media combined have sent her on a career path where she is determined to expose as many individuals to the power of social media as possible. When not Tweeting, training on social media or co-ordinating socially savvy individuals at brand's events, Jodene Shaer works on her novel and searches for a publisher for her children's book, lovingly surrounded by her fiancé and 3 cat kids.
I recently had the privilege to interview @Jodenecoza and this is what she had to say
What are you currently working on?
When I usually answer this question people look at me like I'm a little unfocused and have a plate full of far too much, but I'm consistently juggling all the balls between growing Lifeology and my personal dreams and haven't dropped on yet. The focus right now is taking the #FollowSA community on another exciting journey as we work to make internet access more accessible for the masses. I'm also working on gathering people of influence to endorse National Social Media Day on the 30th of June and align it with International Social Media Day.
Then there's the social coordination where I'm currently making as much noise as possible and helping brands understand the social media exposure they could have when hiring me to coordinate Tweets by socially savvy individuals at their events. We are also growing with the training and public speaking when it comes to explaining the 'social' of social media. Then, I'm always working on my novel, which is in its final edit (even though I've been saying that for a few years now). As always, the Tweeting and #projectme blogging never stops.
 How would you say has social media changed your life?
Completely! I used to be in the health and wellness industry and started Tweeting when I still owned my spa. I wasn't blogging yet, but something changed when I discovered the power of a Tweet and took a complete career turn in fulfilling my dream of helping individuals reach their fullest potential. I'm proud to say that on 1 November, Lifeology is turning 3 and although the foundation of the business has not changed, social media has taken both Greg and I on an unexpected journey through the world of social media. I've also met some of my most precious friends and made the most incredible contacts and connections.
I've been privileged to be invited, as a social influencer and blogger, to events that I would never have dreamed of being at if it were not for this amazing medium. #FollowSA has been one of the most special journeys of my life and knowing that people see me as their connection to someone they need for anything from a recipe to legal advice is fulfilling so much of what I hoped to achieve through social media.
How did the whole FollowSA initiative start and what has it grown into since then?
#FollowSA started when someone Tweeted me and asked if I had a contact in a particular industry. I did and added the hashtag, #FollowSA, to the Tweet. It got noticed by a few people out there and as they connected, so they included it too. Before I knew it, #FollowSA had a life of its own and is now #connectingSA on so many levels. I'm thrilled that it's slowly becoming SA's very own #Twoogle.
The events began when we decided to have a #FollowSA launch and introduce the online concept to SA, but before it even ended, people were asking when the next Tweetup would be. In the year that has passed, #FollowSA have hosted 11 events, all fully sponsored by brands who believe in the power of connecting people online to create communities offline. Two of those events were in Cape Town and Durban each, where the #FollowSA team where flown to cities to host the events. Although the Tweetups will continue, we will now partner with existing events varying from comedy, music, charity to business hosted by others and supported by #FollowSA as we turn our attention to creating free internet access to as many South African as possible.
Tell me a little bit about Lifeology
Lifeology is the company I co-own with @ohgodknows (as everyone knows him) and we are a people development company, which was truly born from our individual passion to share our expertise in communication and change. We are a services driven company, offering workshops, talks, strategic planning and support for either individuals or companies. Our products range from change management on a corporate structure level to one on one support for an individual facing personal change.
This is how we play in the social media space too and focus on the 'social' of social media, where we help brands and individuals create community and conversation online. Lifeology has other products brewing in our creative space and includes a children's range of stories and interactive website as well as an NGO providing emotional support and personal mentorship to entrepreneurs.
What is the funniest thing that you've seen on Twitter?
Oh wow, those moments are far too many mention and I've had the privilege of following some of the most witty and charismatic people. I get my daily fix of giggle from Twitter and it's always from someone who has themselves locked in a bathroom to a description of a dodgy date they are sneak Tweeting about.
If you could recommend 5 people to follow on Twitter, who would they be?
How I wish you had asked for 100 people because this is really going to be tough for me to do. I follow the most special people out there and I would just encourage people to track through my timeline and interact with the amazing people I chat to. But this must be done, so here are my favorites to follow:
@ohgodknows: Not because he's my best friend and business partner, but because he's that perfect mix of profound and hysterically funny in his timeline. He's also passionate about running and works hard to gather #FollowSA Tweeps to run with him, so if you're into that Tweet him. PS … I always Tweet support from the couch for running events!
@n0tblonde: Who Tweeted me while actually trying to stalk Emmanuel Castis and has become a special Tweep who is a bundle of joy in my timeline. She's the 'says it as it is' girl and is true to herself in every Tweet. A real gem is this NOT blonde!
@SerenaCG: I'm thrilled to say that Serena is now partnering with Lifeology to take on the work as an incredible social media team. For me, she's the miss-know-it-all of social media and she forever saves me on the little details I don't know. She's one of those Tweeters who says it in the moment and has a carefree timeline.
@ZitaHarber: This chick can Tweet! For her passion and her Tweets that either have people loving or hating her, she's a fireball in anyone's timeline. She's also a biker girl, which I've noticed is a powerful tool in the world … and her Tweets usually include the word, wine!
My 5th is a 3 in one because these ladies are the first friends I ever made through Twitter. @LizaSutherland, @Liesldb & @LindseyKin85 are my 3 L's and although we have all become pretty grown up and don't Tweet hysterically like we used to, the ones that do emerge in my timeline will forever make me either giggle or sigh.
I'd like to take this opportunity to thank Jodene Shaer (@Jodenecoza) for taking her time to answer these questions. If you're not following her on Twitter yet, you should. #FollowSA is definitely a great initiative to be part of, you should really check it out when you get a chance.
If you've enjoyed reading this post, feel free to share it with your friends on Facebook and Twitter. Remember: Sharing is caring. Feedback is also appreciated on this post. Comments are welcome.
Watch this space for more Interesting Tweople and Technology updates on Running Wolf's Rant.