In case you did not know, The Oh So Serious is a project by Vana, a country blues and folk singer from Irene Pretoria. Together a group of talented local musicians combine what is said to be a very 'Serious celebration of music'. They are serious about their art, they always welcome the odd juggler or line dancer to join them on stage.Come to think of it, they always have surprises up their sleeves at their shows.
They've played at festivals like STRAB, Splashy Fen and Oppikoppi and this coming weekend they will be performing at Park Acoustics at the Voortrekker Monument in Pretoria. I had a chat to The Oh So Serious about their upcoming show and a few other things, this is what he had to say:
The Oh So Serious has been going for a couple of years, where does the name come from and WHY did you drop the "Vana" part in the name? 
The Oh So Serious lives a style of music that is tongue in cheek. We have always maintained that taking yourself too seriously is somewhat of a mistake, and we are trying to keep it real as best we can.
Vana is our singer but the band is not only about him anymore. Creative freedom is key to this enterprise and therefore the group needed an identity not tied entirely to one person.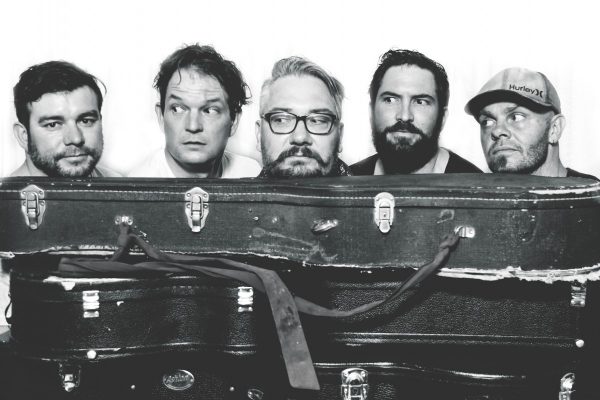 If someone asks you to describe your music, what do you tell them? 
These days we just joke and say we are in a country band, when really it has elements of country, folk and blues. The genre that inspired this music comes from the country blues players like Guthrie, Leadbelly and Big Bill Broonzy. To this you would have to add the touch of rock and roll role models like the Rolling Stones, The Velvet Underground and Manu Chao.
If you could colab with another SA artist, who would that be and why? 
I think at this stage having watched Femi Koya play I would bucket list a collaboration with him and his brass ensemble. There are so many great players and groups out there that we have seen and played with that collaboration seems ever on the horizon.
Really good acts such as the ones on the bill at Park Acoustics are always willing to collaborate which is such a healthy state of affairs. Bringing back a live collaboration aspect where players sit in with acts live, like what happens in jazz, is something to aspire to.
What are your thoughts on the current state of SA music? 
Having played at some of the big festivals this year we can honestly say that things seem rosy. Bands are promoting themselves better and getting cleverer at marketing, touring, playing and generally raising the bar when it comes to live events. This is good for everyone and new groups now have, and want to, work harder and wiser to ensure they captivate and entertain.
Promoters and event planners are also making it possible for groups to be seen on a bigger scale. The crowds also are still pitching up at big and small gigs and one can easily get negative, but what would be the use.

What is your favorite quote about music? 
'We're ugly but we have the music'. Cohen.
What comes to mind when you think of Park Acoustics and what can we expect from you guys on the 1st of October? 
We will be using the talents of Jon Pentreath on Guitar, Murray Theron on sax, Stean van der Walt on bass and Thinus Scheepers on drums. A great live line up of serious talent and mastery, across the players and performers on the bill. Some of our favourite people will be there and a big thank you to the Park Acoustics team and yourself for including us in this event.
I'd like to thank The Oh So Serious for this interview and I wish them all of the best with their set this coming weekend. If you're not familiar with their music, crank up their song "Die Groot Marico" below:
Watch this space for regular updates in the Music and Interviews categories on Running Wolf's Rant.