Directed by US based French director Maro M, the story of La Guru primarily revolves around two  characters – Roko and Baba, While NY based Spanish boxer Roko believes in the iconic quote of 'when you feel like quitting, think about the reason you started', whereas his oriental counterpart Baba is a fan of '100 hunch goldsmith, one punch ironsmith' theory!

The La Guru Story
The La Guru story starts with a media hype of Baba, who is known to knockout his opponent with a single punch, reveals the secret behind how his 'one punch knockout' theory works. One of the reporters is able to successfully pursue him to challenge the present world heavyweight champion Roko, who has been undefeated in his last 49 fights and is looking for a memorable fight to complete his half century. What starts as a seemingly media generated hoax, interesting ends up with a match on date schedule at July the 13th!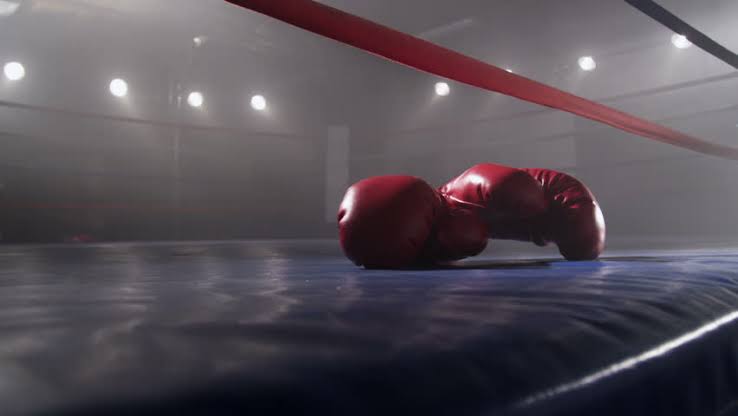 While both boxers are popular and successful in their respective lives, they are struggling in their personal fronts. While despite being super successful and undisputed king of the ring, Roko often feels the emptiness within, Baba is trying hard to get rid of his age old habit of smoking and gambling at bCasino. As the judgment day comes closer and closer each of them had certain spiritual experience that improves their understanding towards life and finally both of them evolve out as better human being.
This might look like an inspired version of the classic Rocky series; it is the treatment of the movie and an interesting mix of Western and Oriental philosophies that makes it unique. The end of the movie is abrupt and unexpected.
Direction and performance
Debutant director Maro M has been able to produce stunning performance from the lead star cast, which too has seemingly unknown faces. Roko and Baba have given an impressive performance. Rocco Ba in the cameo of La Guru is convincing as well as super entertaining.
This movie might look like boxing based action packed thriller from the surface, but deep down, it deals with most complicated psychological and spiritual issues. Though the base of the story revolves around boxing sport, there are different levels and range of emotions, which have been covered impressively by the director.
The soul of the movie is its base music that has been inspired by Rumi's verse 'do not feel lonely because the whole cosmos is inside you…' It keeps on coming at most important intervals in the movie and its effect is haunting yet convincing.
Another strong point of the movie is that it is one of the few flicks, which have been successfully able to merge the difference of thoughts and ideologies between west and east. For most of the people, Western approach and Oriental approach are like North and South poles. The stereotype portrayal of West as materialistic and East as spiritual is just an illusion, which has been effectively explained and described in an almost perfect way in the movie.
The Plus
The plus point of La Guru is its script which has been written by Ba Rocco, who also plays the important cameo of Guru in the movie. The screenplay is meaty, crispy and interesting. The hundred and seventeen minutes of non-stop journey seldom has a letdown moment in it. The dialogues await and the performance in direction is impeccable and you are not likely to feel bored at any time during the movie.
The Minus
On the downside, La Guru has been made in a low budget and its low production cost is evident throughout. It seems that the movie has failed to find the right sponsors who could believe in its concept and put money on it. Had this movie been made in a standard way and it has been promoted effectively, this would have been really big.
Marketing and promotion seems to be another department in which the movie seems to be lacking. There is not enough content about the movie that could be found on internet. This is quite surprising because in this digital world, it is important to promote your movie effectively and aggressively on internet.
The movie might pick up by word of mouth publicity and if it is lucky to grab a few critical acclaim International awards at different film festivals, then the movie has good scope for earning commercially as well.
The movie successfully conveys the message of War and Peace in every practical and understandable way. It requires articulate genius along with technical perfection to do this and the movies surprisingly is able to do that quite convincingly.
You won't be able to find many flicks as effective as this one. So, if you are interested in developing a better understanding towards the Cosmos and yourself, then do not miss this one out. It is sure not to disappoint you a bit.
Conclusion
The movie is expecting its International released by the end of this year. However, the number of screens it would get is still undecided but looking at the seemingly new cast and crew, the movie might not be able to get the kinds of big release that it deserves. We just hope that the movie at least gets a decent release and then picks up the screens with the word of mouth publicity. At the end of the day, that is the best way to promote a movie.
We hope that you enjoyed the preview of La Guru. We are even more confident that you will enjoy much more, when you see the actual movie. If you have any questions regarding this movie, feel free to contact us at any time. You can also find some interesting information and updates about this movie on internet.
We thank you for reading thus far. Your comments would let us know your thoughts as well as suggestions, that would help us in improving our content and they would also help us in planning future proceedings suitably. So please take out some time to leave a comment for us.
Watch this space for updates in the Movies category on Running Wolf's Rant.