The 24th edition of Oppikoppi festival is happening this year in August on that infamous farm near Northam in the Limpopo province of South Africa.
Oppikoppi festival has a rich history and it's regarded as one of the top music festivals in South Africa. I'll be attending my 20th Oppikoppi this year and there are so many things I can tell you about it, so I'm not going to beat around the bush. Here are 101 Interesting Oppikoppi festival Facts and Funny Stories…
Oppikoppi festival had humble beginnings…
1. The first Oppikoppi band weekend was held in May 1994.
2. Koos Kombuis and Valiant Swart were on the line-up for the first Oppikoppi band weekend. Tickets cost only R30 and +/- 300 people attended.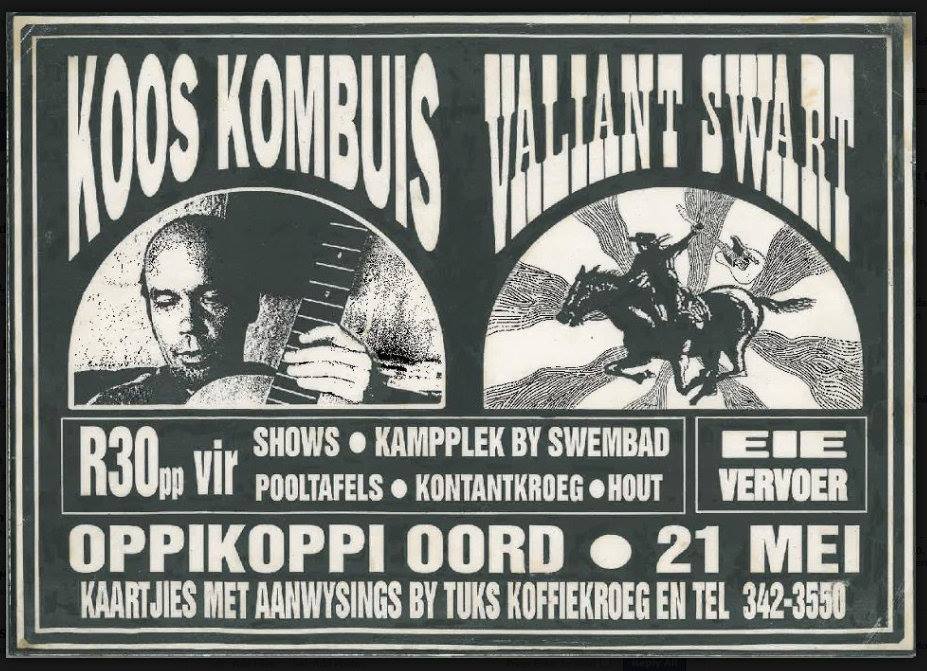 3. The first actual festival was held in 1995 and called "Oppikoppi Festival of Rock". Koos Kombuis, Valiant Swart, Squeal, Sugardrive, Jack Hammer, Battery 9, Urban Creep and 20 other South African acts were on the line-up. +/- 2000 people attended.
4. The second edition of the festival (which was held in 1996 and was billed as the 2nd annual festival of rock) featured Squeal, Wendy Oldfield and others.
5. The 1997 edition of the festival was called "One Big Bang". This edition featured 60+ bands on 3 different stages. Valiant Swart, Squeal and Battery 9 were part of the line-up.
6. A youngster committed suicide at the festival in 1997. He hung himself on a tree.
7. The 1998 edition's theme was "Bushveld Blast". In that year, it was the first time that more than 10,000 people attended the festival.
8. "Bushveld Blast" was my first Oppikoppi experience. This edition featured performances by Springbok Nude Girls, Wonderboom, David Kramer, Sugardrive, Boo!, Koos Kombuis, Piet Botha, Van Der Want & Letcher and a whole list of others.
Once upon a time I got free beer at Oppikoppi festival…
9. At my first Oppikoppi we ran out of beer, so we decided to make a "roadblock" with chevron tape on the road where we camped. We stopped people (who were driving around the festival the whole time that year) and asked them who their favourite bands were. If we didn't like the band we asked for a beer. If we liked the band we asked for a beer. We gathered about 2 cases of beer in less than an hour.
10. Someone tried to sell a gravel rock that they picked up in front of one of the stages for R10 to buy a beer at Oppikoppi festival in 1998.
11. Koos Kombuis played two sets at "Bushveld Blast" – 1 acoustic set and 1 loud set with his band (Die Warmblankes). I think this was the 2nd and 3rd time that I watched him live. I watched my first Koos Kombuis show at Navigators Ladies Bar in Pretoria in 1996.
12. The 1999 edition's theme was "Infestation" and featured Vusi Mahlasela, Boo!, The Awakening, Koos Kombuis, Gert Vlok Nel, Valiant Swart, Sugardrive, Zim Ngqawana, Buckfever Underground, Brasse Vannie Kaap and others.
13. The 2000 edition's theme was "Trek 2000" and featured Soulwax, Zita Swoon and other artists.