Last week Saturday (the 11th of August 2012) I was at Oppikoppi 2012 Sweet Thing (on the farm near Northam in the Limpopo province of South Africa). The whole weekend was a fun filled affair, chock-a-block full with dust, awesome tunes and 18,000+ awesome people.
After watching excellent acts like Vusi Mahlasela, Die Tuindwergies, Dance You're On Fire, Yoav and Eagles of Death Metal (to name just a few) it was time for UK act Enter Shikari at Oppikoppi Sweet Thing. They made their appearance on the newly built Wesley's Dome stage at 7 PM on the Saturday night.
Enter Shikari got the capacity crowd going in no time. They impressed me with their energetic stage presence and the way they interacted with the crowd. I must admit that I've never been a huge fan of them, but I'll admit that Enter Shikari can definitely pull off an excellent live performance. And I'll definitely give their tunes more of a listen in the near future.
I snapped these photos of Enter Shikari at Oppikoppi 2012 Sweet Thing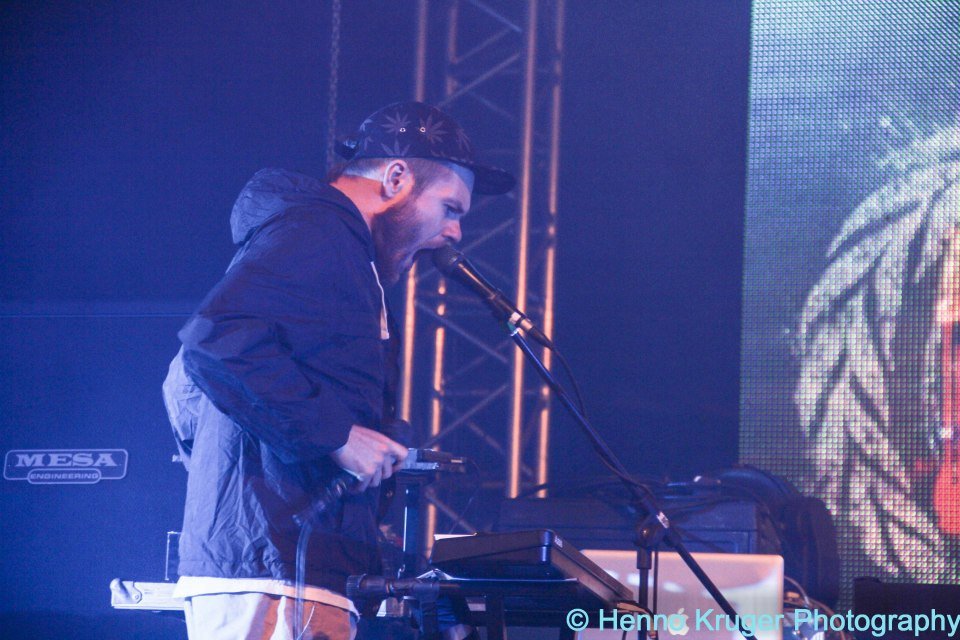 What did you think of Enter Shikari at Oppikoppi this year? Drop me a comment and let me know. Feedback is appreciated and welcome here. Feel free to share this post with your friends on Facebook and Twitter if this brings back memories for you.
Watch this space for regular updates in the Photography category on Running Wolf's Rant.