One of the bands that have particularly impressed me in 2011 have been the Pretoria based Alternative Pop Rock group Isochronous. These okes have played about every major festival and live music venue in South Africa and have become renowned for their live performances.
I first saw them perform at RAMFest 2010 at Emmerentia Dam in Johannesburg last year. They've truly come a long way since then. Their stage presence and performance skills have definitely improved in the last year.
This year I saw Isochronous perform a few times at Arcade Empire in Pretoria. I also caught their sets at RAMFest Cape Town, RAMFest Johannesburg and Oppikoppi this year. Every time I saw these okes perform they get better.
They've also gained a huge following in their native Pretoria over the course of 2011. Isochronous have also recently released their 3rd studio album Inscape. The first single off the album Destiny has been receiving extensive airplay on some of South Africa's radio stations. For those of you who did not know the members of Isochronous are Marko Benini (on drums & backing vocals), Richard Brokensha (on lead vocals & guitar), Alex Parker (on keyboards & backing vocals) and Franco Schoeman (on bass & backing vocals).
The Pretoria News has said that Isochronous is "an entirely new beast. Their songs are melodically supercharged, epic, topped with Brokensha's frankly spine-buzzing voice". I tend to agree with this statement. There isn't any other band like them in South Africa. I must admit that Foto Na Dans come close (but they're an Afrikaans band and the two can't really be compared). Isochronous' style is truly unique and they are bound to keep South African (and hopefully international) audiences entertained for years to come.
Here are some photos that I took at Isochronous gigs and sets at festivals I attended this year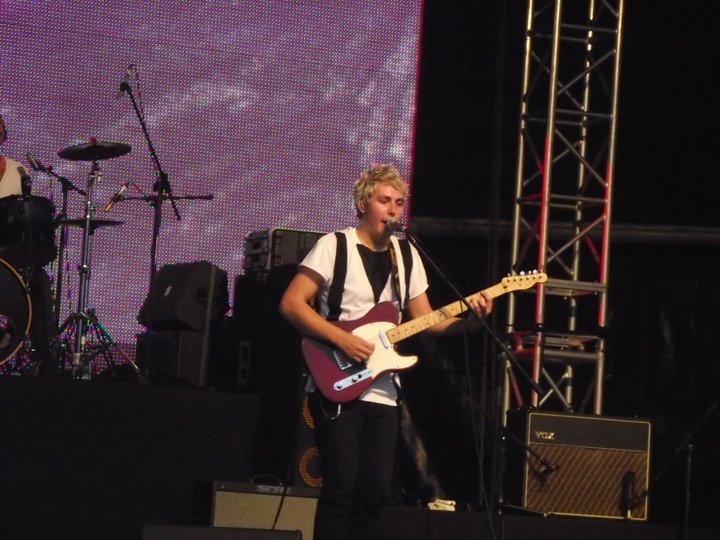 I really wish Isochronous the best for the next year. I think these okes have the potential to be the next South African international breakout act (and I'm sure that there are many folks that will agree with me out there). Catch them at a live music venue / festival near you in 2012. You will not be disappointed.
Feel free to check out the other posts featuring Photo Albums on Running Wolf's Rant. The Photography and Music categories are updated regularly so watch this space. Also note that feedback is appreciated and welcome here so feel free to comment on anything that you might find interesting.