So, last week Wednesday I hopped onto the Hotbox Express, bound for RAMFest 2011 Cape Town (which was held near Worcester in the Western Cape). It was my first ever multi-day RAMFest experience. Thanks to @XavierLoubser I managed to make it to Johannesburg Park Station on time. I must say that Johannesburg CBD looks a lot cleaner than the last time I passed through it (in +/- 2003). I bumped into @stevoza @donmulto @SUPERFREAK_SA @sourmash_sa @AneldaSwart and @LiamLynchPhoto at the train station.
Here's how my train trip to RAMFest 2011 Cape Town went down
"Die Snorre Gaan See Toe" (translated as "The Moustaches Go To the Sea") tour got underway when we finally left Joburg at about 12 noon on Wednesday. Since I was not born with 3 hands I wasn't able to carry my cooler onto the Shosoloza Meyl along with all my luggage.
I basically wrote off the 12 cold Black Labels that were in it. Everyone got a gift bag from Hotbox Studios (containing a six pack of Black Label, a bottle Tassies, condoms, a t-shirt, an MK Cap, an MK cellphone pouch and other goodies). The six beers came in handy as me and my fellow 3rd class companions settled into our seats (although we were standing most of way to Potchefstroom).
I managed to get back my cooler with the 12 cold beers on my journey to the 1st class cabins (where some of the folks I know were sitting). Much to my relief, someone from Hotbox Studios had the ingenuity to carry my lonely cooler onto the train. The cooler also came in handy as a seat in the 1st class corridor. After mingling for a little while I made my way back to the 3rd class (which was a good 10 minute walk away on the train).
The party in 3rd class continued into the early evening hours. We had a whole carriage for ourselves, which proved to be a good set piece for forming a unit and getting to know each other. Eventually all of us curled up into semi-comfortable and interesting sleeping positions on our 3rd class seats for some well-deserved shut-eye.
It was a bit freaky though. There were some interesting characters passing through our carriage (which was the last carriage in the train) thinking that the train was longer throughout the night. I woke up at about 6 AM on Thursday morning (seeing the mountains at Three Sisters through the train window). We decided to make a journey to the train's restaurant for some morning coffee and breakfast. I remember tweeting that I could scratch "Having breakfast on a train" from my bucket list.
Eventually we passed through some of the most beautiful scenery in the Cape Winelands and finally made it to the station in Worcester at 2 PM on Thursday. Buses were waiting to transport us to the Nekkies Holiday resort (just outside the town). After entering the resort and getting tagged for the weekend we finally settled into our rather centrally located camping spot on the grass.
We were literally within walking distance from stages, the Nekkies Cafe, the swimming pool and the bathrooms. The festival grounds were still empty but it did not stop "Die Snorre" from finishing their bottles of Tassies and mingling with some of the Western Cape locals. As the sun went down most of the Hotbox Express faithful made their way to the Mercury tent for a party of truly Epic proportions.
We showed some of the locals what us Pretoria (and Johannesburg) folk can do when we're let loose. (I'm sure that @LiamLynchPhoto and a few others will be able to confirm this). During the course of the night I met @jacobrill and @RickyDee72. The evening was filled with shooters, aerobatic tricks on the rails of the tent, the naked man on the dancefloor and too much booze. Eventually I crawled into my tent at about 3 AM on Friday.
Here's how the actual RAMFest 2011 Cape Town went down
I woke up at about 9 AM on Friday with a slight hangover. Like Thursday, Friday was also a scorcher. It must have been 33 degrees by 10 AM already. The day progressed with breakfast (which consisted of a huge burger from Burger Express), some drinks, a swimming pool session (which saw the naked man going for a swim and receiving some cheers) and some more drinks. After hitting the foodstalls in the late afternoon some of us made our way to the main stage for the first performance of the weekend. The Revelators sets the for some of the bigger names lined up for Friday night. Next up was BLK JKS (who had travelled with us on the Hotbox Express). They got the crowd more amped with their interesting sounds. Ashtray Electric came on stage at about 7 PM and blew the Nekkies crowd away. I thoroughly enjoyed their show. I'm especially impressed with the new songs (which will be released on their 2nd album later in 2011).
I bumped into @bangersandnash @NatalieRoos and @Stormin_ in front of stage. Eventually we made our way to the main stage bar for some drinks (where we bumped into @rudi_cronje and others). The festival was filling up nicely and the vibe was getting better and better by the minute. After missioning around between Electronic pyramid stage (where Double Adapter were doing their set) and the main stage (where Desmond & the Tutus were playing) and another tour to the main stage bar I watched Zebra and Giraffe perform from the distance.
Eventually I made my way to the main stage after another trip to the bar (meeting @texxonfire and @liliradloff in the process) to watch Gazelle perform and I was blown away. They are definitely one of the best live acts around. After Gazelle it was the turn of International Afrikaans Zef Rap Superstars Die Antwoord (who did not disappoint). The highlight of their set probably was seeing Jack Parow and Francois van Coke perform Doosdronk on stage with them. Eventually I crawled into my tent at about 2 AM for some well-deserved shut-eye.
I woke up about 9 AM on Saturday, feeling rather refreshed and ready take the bull by the horns. Mr Cat and the Jackal set the stage for an interesting day of music, sun and fun at RAMFest 2011. They truly are one of my favorite acts at the moment. Next up was Stepdog and The Pretty Blue Guns (who both played decent sets). I made my way to the bar after this for some well-deserved refreshment. Saturday was a scorcher and I did my best to stay in the shade to find shelter from the 38 degree heat.
The Great Apes were up next (who played a fairly loud but decent set). They were followed by Tumi Molekane (who was accompanied by Richard from Isochronous and Peach van Pletzen from Yesterday's Pupil and Bittereinder fame on stage). Tumi's set was truly awesome. After missioning around and chilling out with some of the Hotbox Express folks at the camp and in the main stage bar I was sucked into an excellent classic rock party in the Mercury tent. Like Thursday night, this also reached Epic proportions.
I could not help head-banging and shaking my arse to some Led Zeppelin, AC/DC and other favorites. Eventually I pulled myself away from this tent to catch a glimpse of Dance You're On Fire. I bumped into @bangersandnash @NatalieRoos and @rudi_cronje again and we chilled out in the shade with the sound of The Sleepers (who were playing their final gig) in the background. Eventually I picked up some grub and made my way back to the camp.
I freshened up a bit and made way with some of "Die Snorre" to the main stage at 7 PM to indulge myself in some Isochronous. It was the 2nd time that I saw them perform. They've truly grown as a band since the last time I saw them at RAMFest 2010 Jhb. Isochronous did not disappoint the Nekkies crowd. Van Coke Kartel was up next and continued the trend of excellent local music at the main stage.
Their set was definitely one of the highlights of the festival. They proved to be worthy of their status as one of the 2011 MK Award Winners. Van Coke Kartel were followed by American band Alkaline Trio (who were greeted by a load roar from the RAMFest 2011 Cape Town crowd). I watched about half of their set, but I must admit that I enjoyed the Van Coke Kartel set more.
Maybe its because I'm not really familiar with their music, I dunno. Next up where SA Rock legends Not My Dog. They put on a loud display of excellent tunes. It's good to know that they will be releasing a new album in 2011. Not My Dog is proof that SA music is still alive and kicking (if you ask me). UK band Funeral for a Friend were the last act on Saturday evening.
They blew the Nekkies crowd away. I think I saw the biggest mosh pit at a South African music festival. Funeral for a Friend also introduced the crowd to something called a "Wall of Death". After a last trip to the main stage bar and meeting @Liny_Kruger I finally crawled into my tent at about 1:30 AM.
I woke up at 9 AM on Sunday. After a quick shower, a trip to the Nekkies Cafe for some Creame Soda, a trip to the charging station and packing up all my stuff, me and some Hotbox Express folks made our way to the stage to catch a glimpse of the Wrestlerish set.
They did not disappoint. It was also quite interesting hearing the frontman call someone "Positively Aggresive" in front of the stage and quite humorous hearing him refer to a cyst one of the guitarist's neck as an Oliver Tambourine. After this we grabbed our gear and made our way to the bus (which was waiting for us at the festival gate). We boarded the train in Worcester at about 2 PM.
The trip back to Johannesburg was a little less eventful than the trip down. And it was more comfortable too. We managed to get space in a 1st class cabin. Eventually we arrived in Johannesburg at about 3 PM on Monday afternoon.
The Hotbox Express and RAMFest 2011 Cape Town was definitely an awesome experience. If I get the opportunity to go next year, I'll definitely make my way down to Nekkies. It was nice travelling and camping with Lio, Kayleigh, Dean, Wanja, @SUPERFREAK_SA, @sourmash_sa, Bernice, Jeremy, Marco and Martin. And it was also nice hanging with all the Twitter peeps that I met there and that I've met before.
The train trip was an awesome experience (especially because it was my first train trip for longer than 2 hours). The government should really think about upgrading the rail system though, we stopped way too many times (in my opinion).
Here are some photos that I took on the Shosoloza Meyl / Hotbox Express and at RAMFest 2011 Cape Town: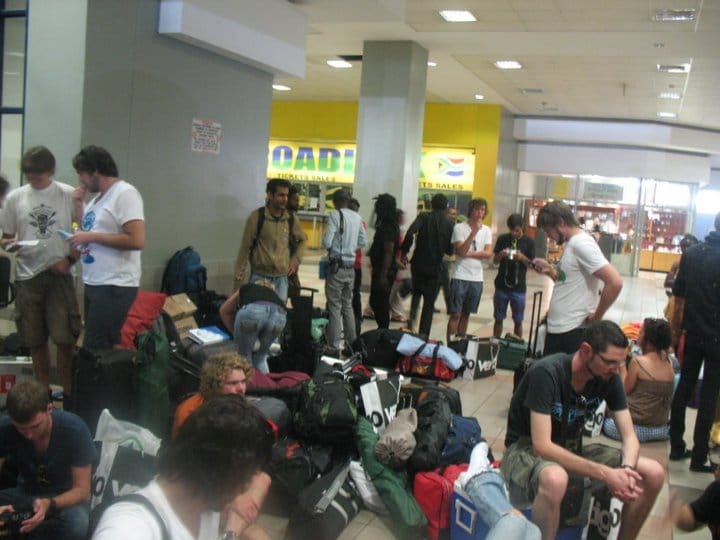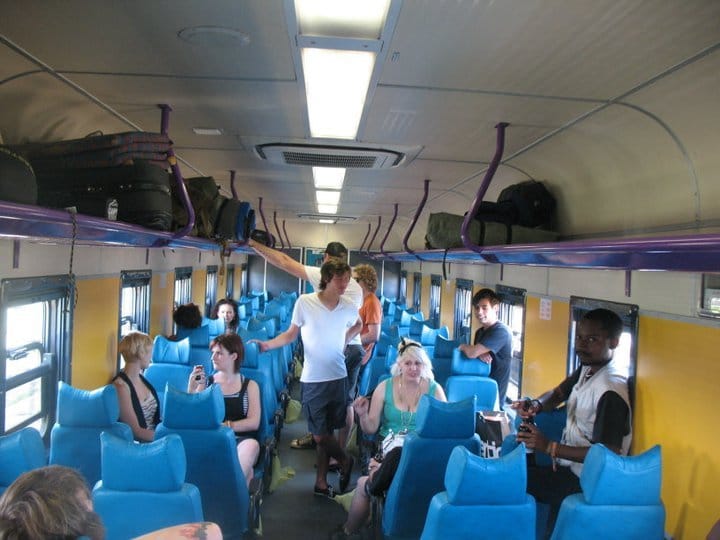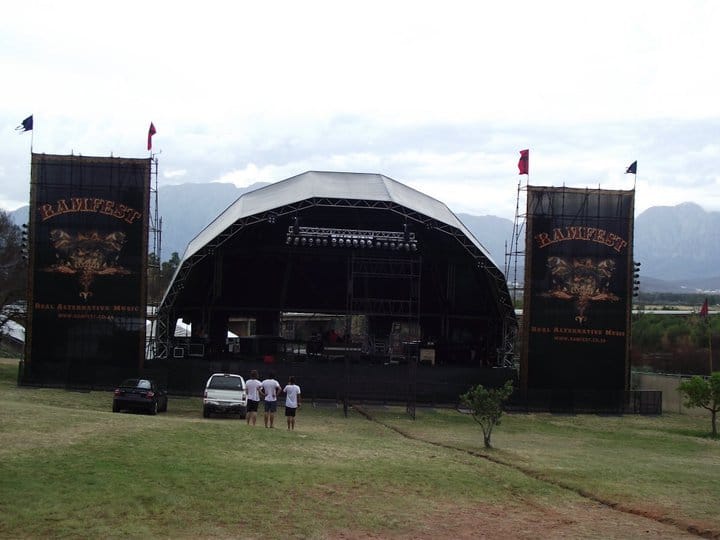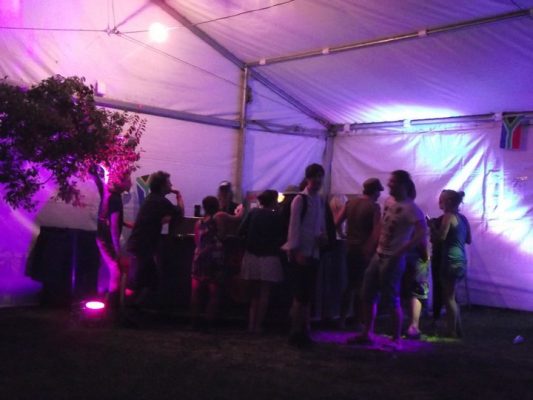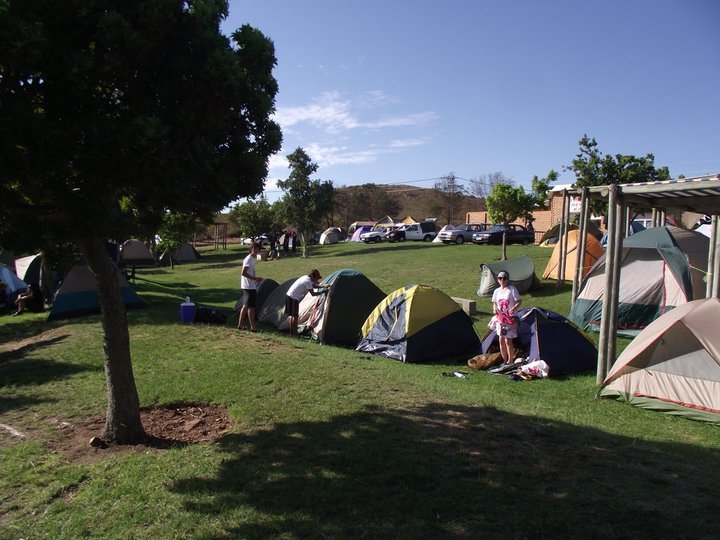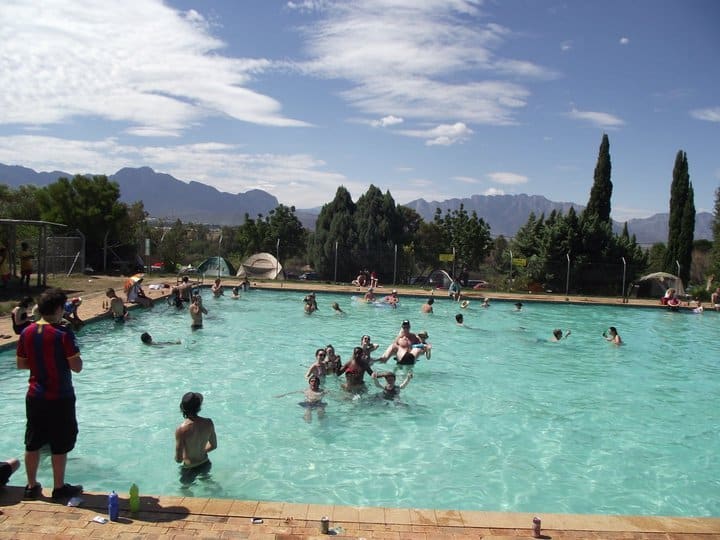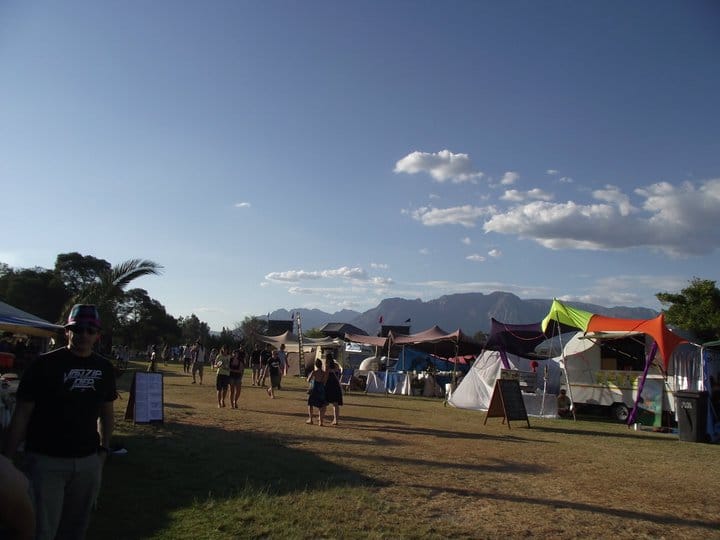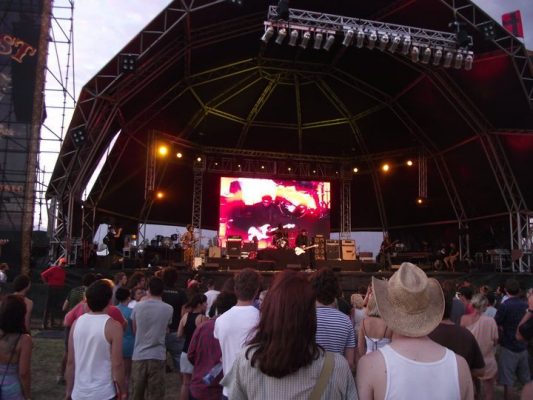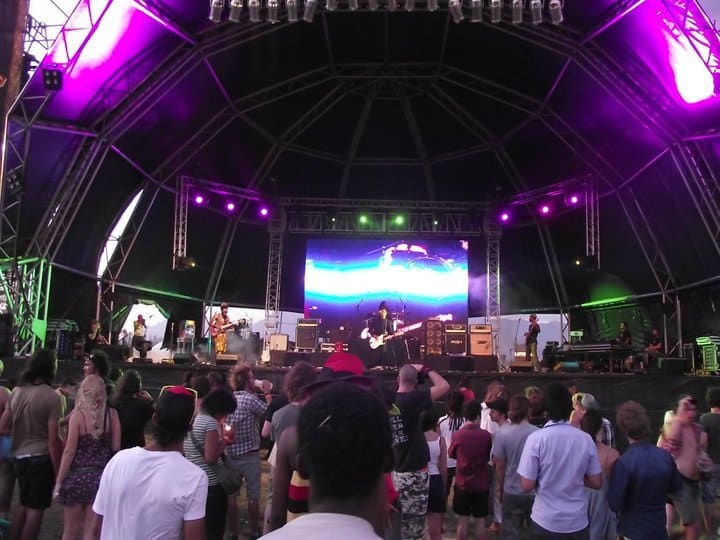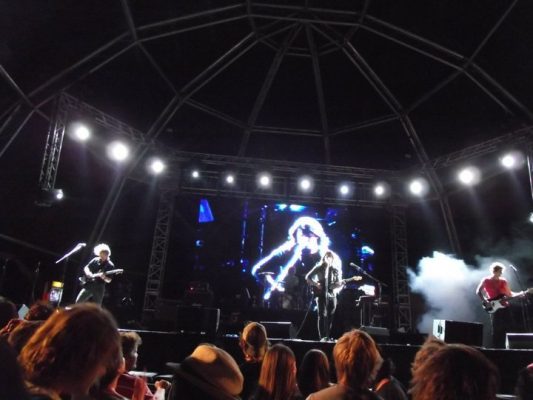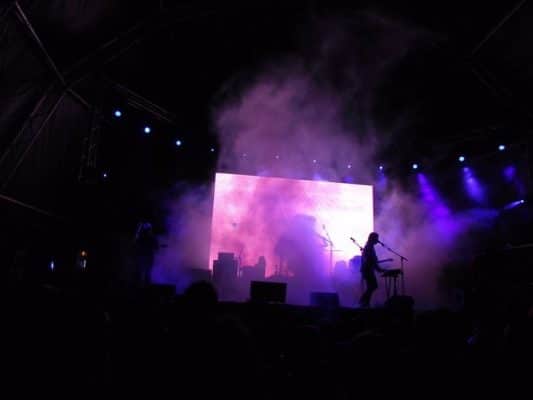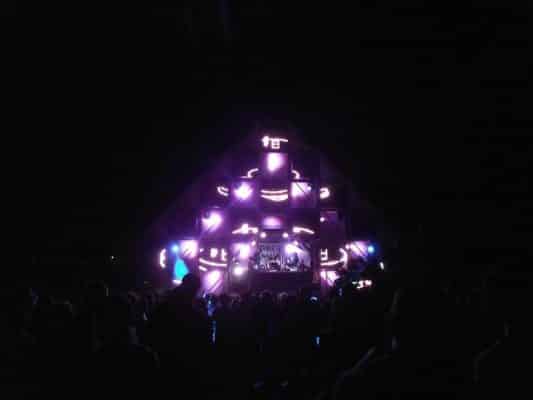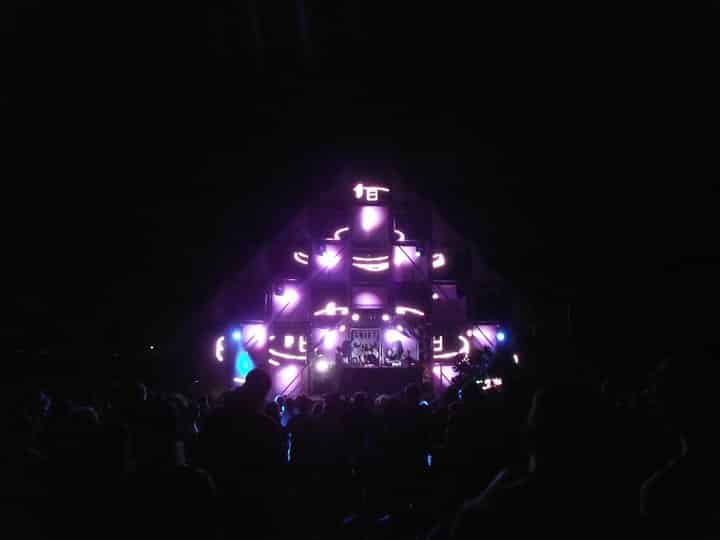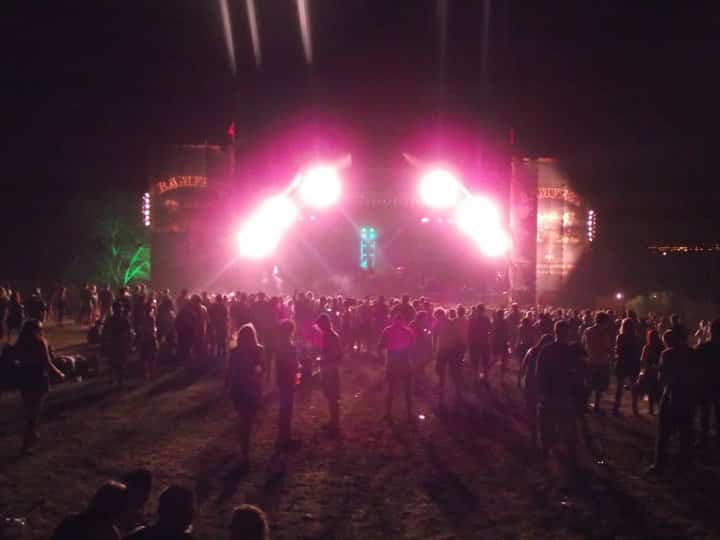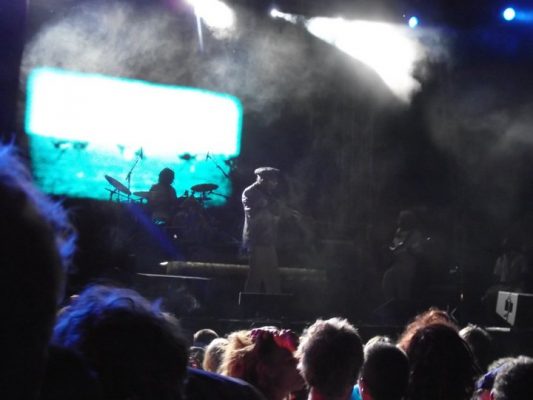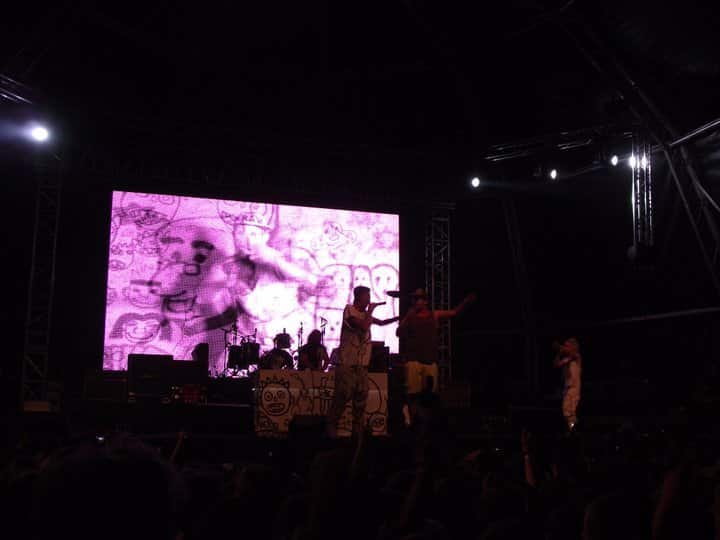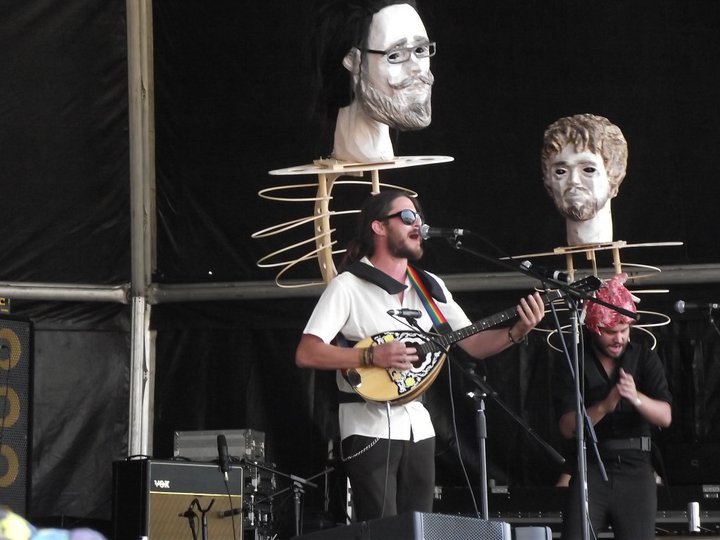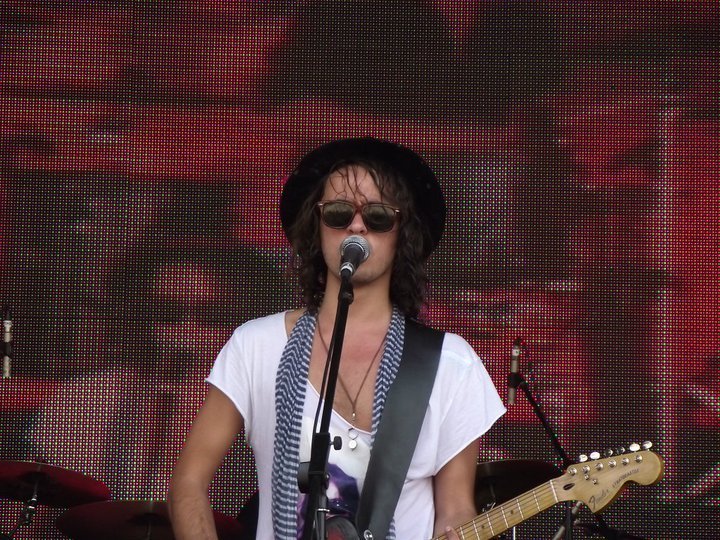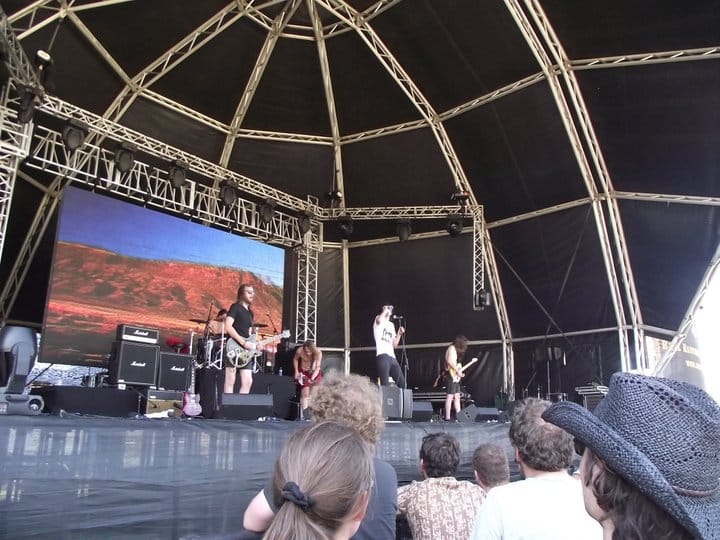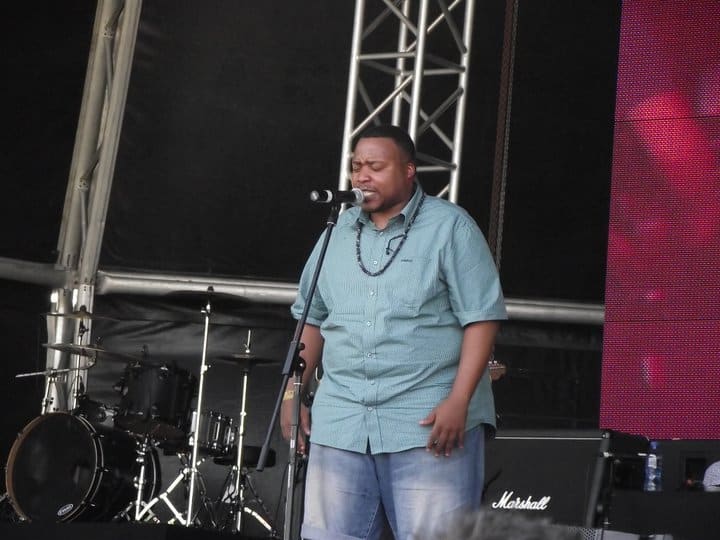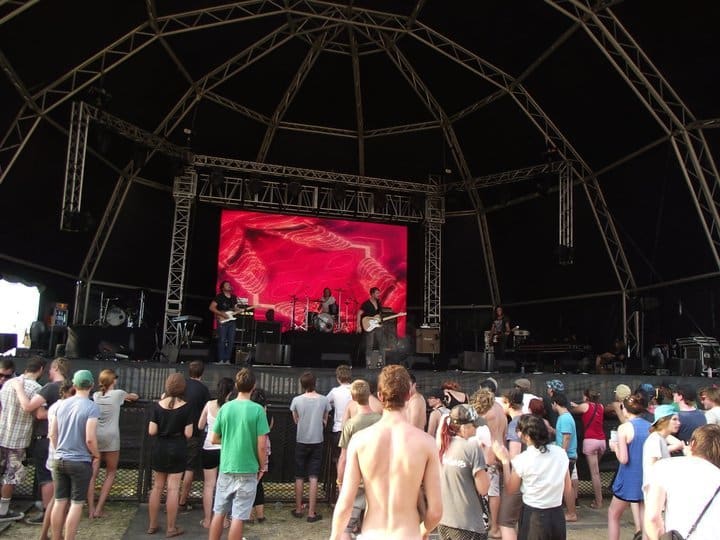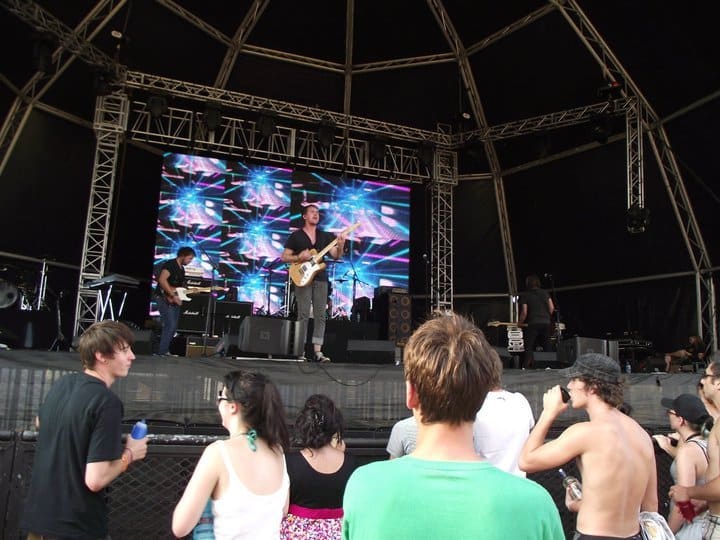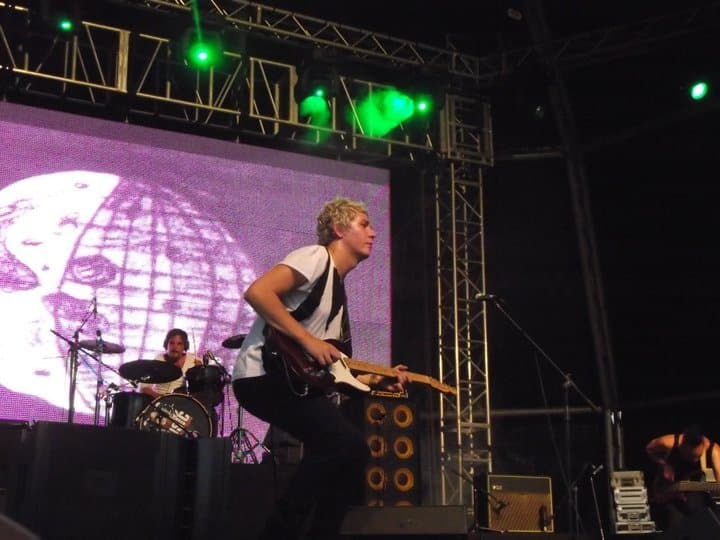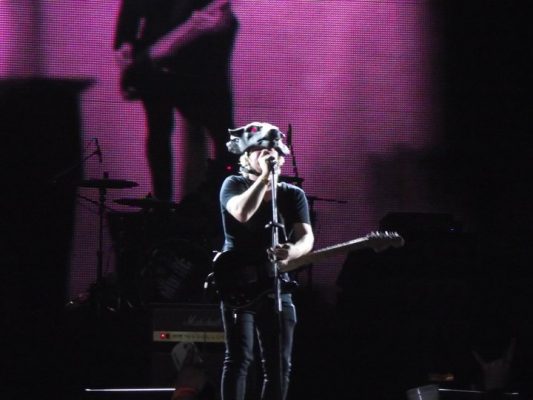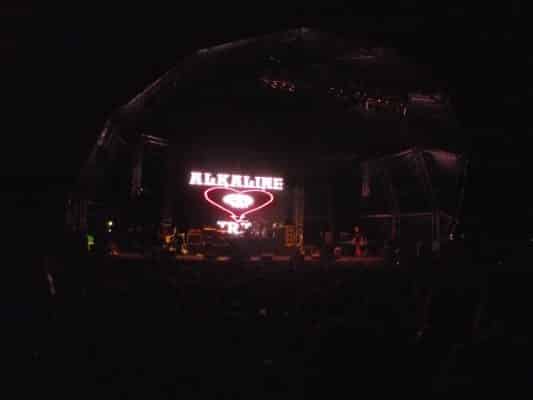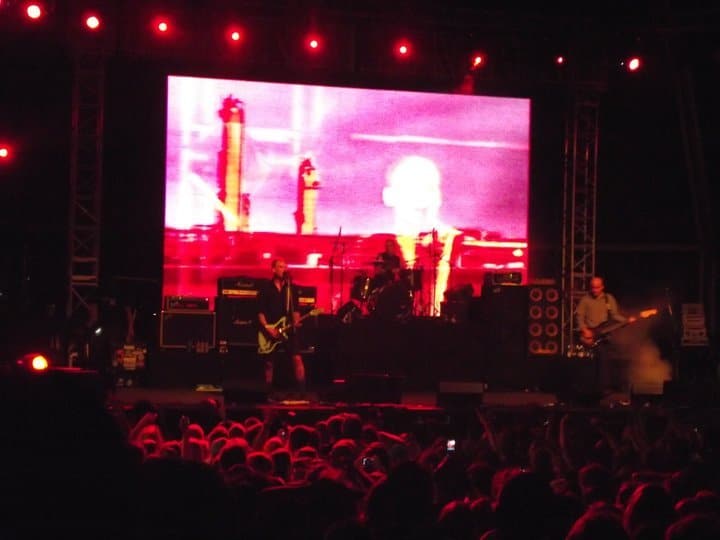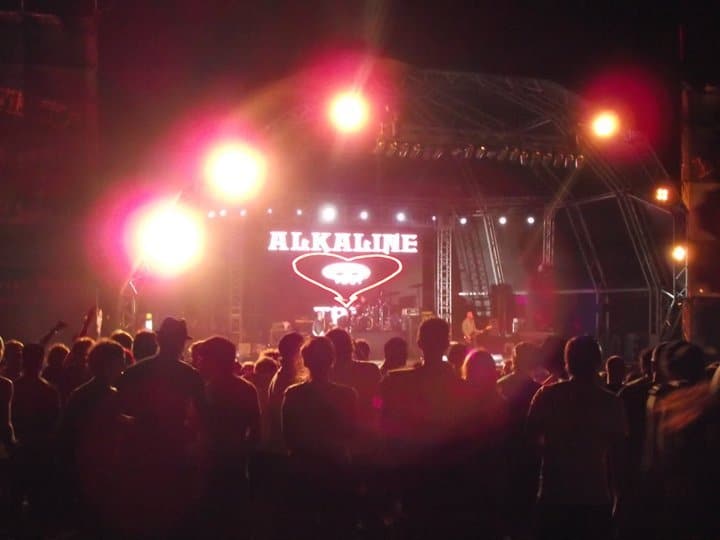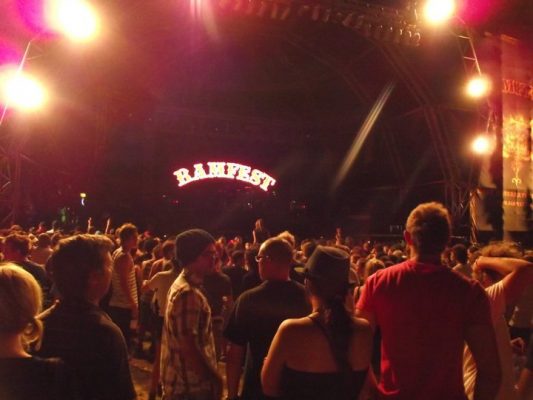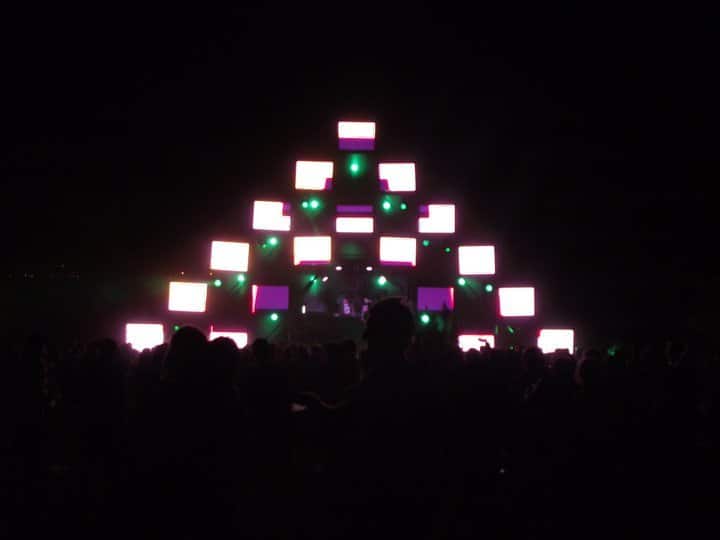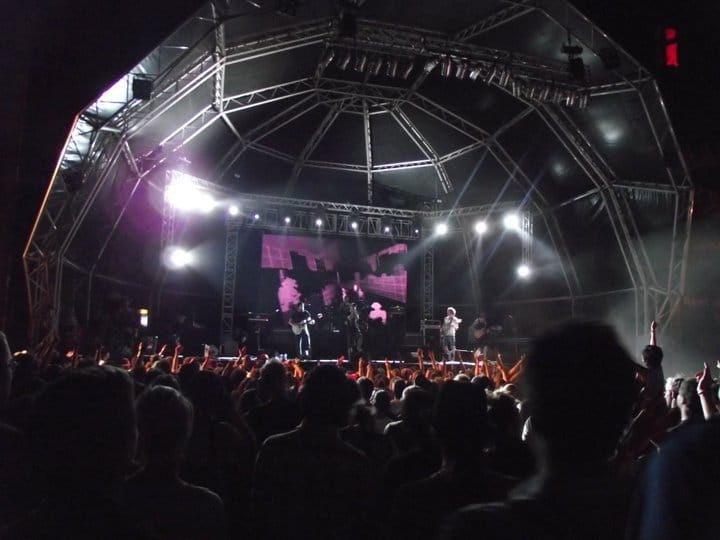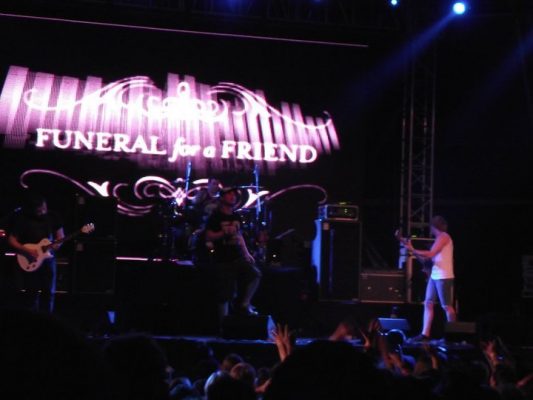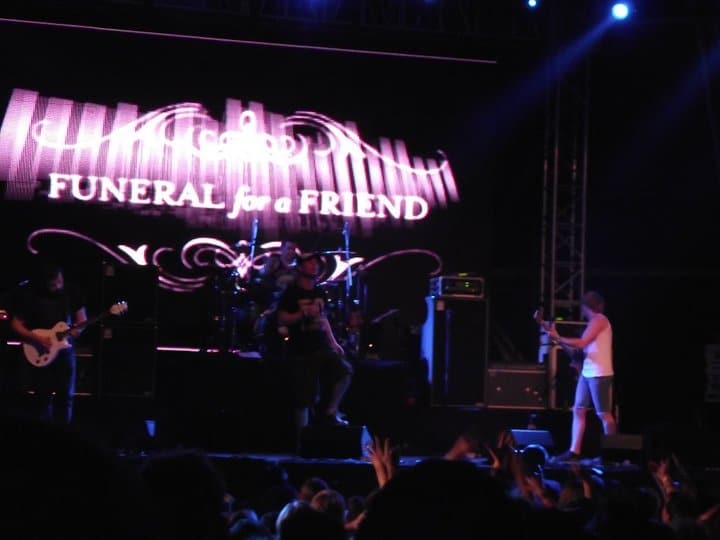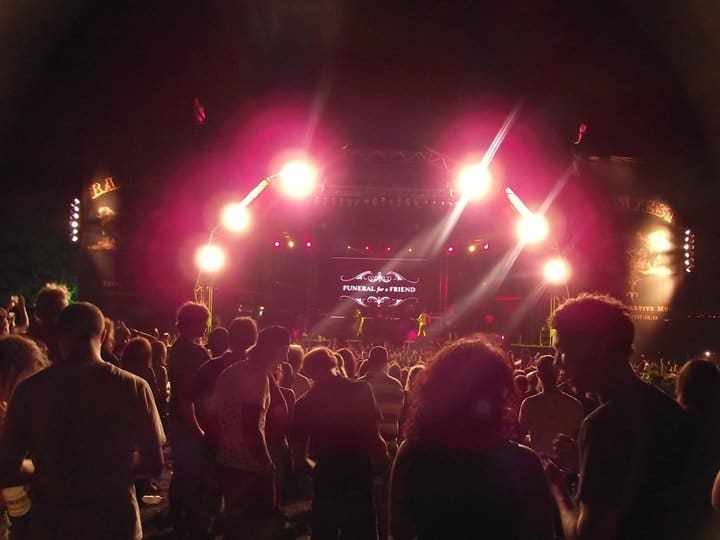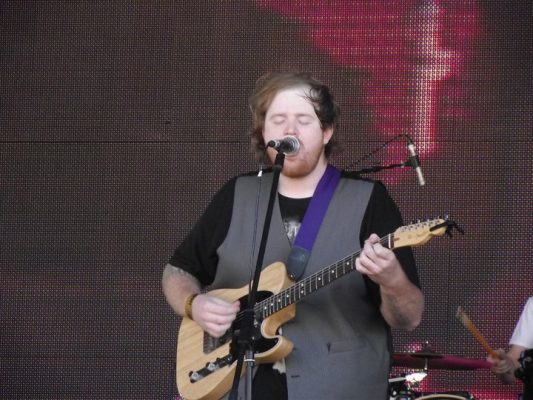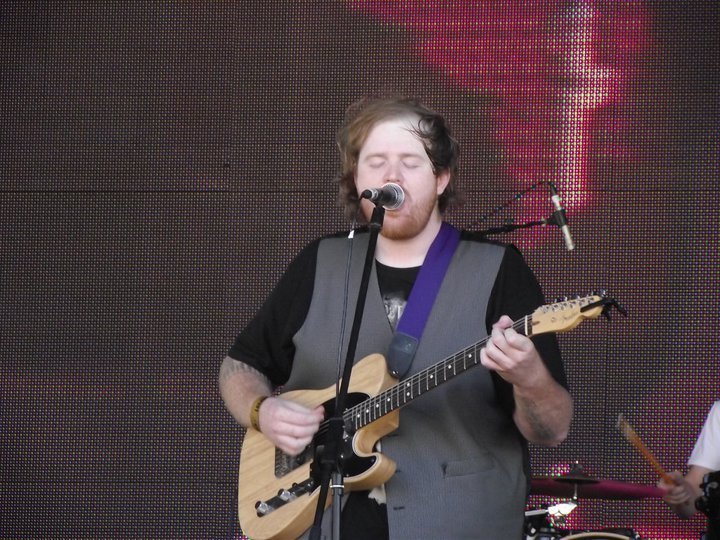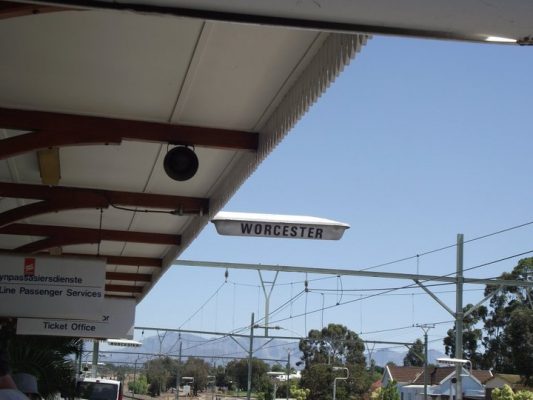 I would also like to thank everyone at Hotbox Studios, MK, and the other sponsors and organizers involved in organizing this train trip and event for their hard work and efforts in making this happen. And I'd also like to congratulate the RAMFest 2011 organizers on a well-organized and well-delivered festival. I will be making my way this Saturday for RAMFest 2011 Johannesburg, and I'm almost sure that I will not be disappointed.
Check out these interesting posts by other bloggers about RAMFest 2011 Cape Town:
The previous Photo Album post featured photos taken by me at Where BLUES Meets ROCK, feel free to check it out.
Watch this space for updates in the Photography category on Running Wolf's Rant.