On Saturday night the 11th of August 2012 I was Oppikoppi Sweet Thing watching some of the best international and local bands. One of South Africa's best musical exports, Seether performed before UK act Bullet for Valentine on the James Phillips stage at the festival.
It was first time since 2002 that I saw Seether (then called Saron Gas) live. I must say that seeing them at Oppikoppi 2012 Sweet Thing was definitely one of the highlights of the festival for me. Shaun Morgan really knows how to rock out. They've definitely grown musically over the last 10 years.
Seether entertained the crowd with old favorites like "Fine Again" and "69 Tea" and also delved into their more recent songs like "Tonight" and "Rise Above This". The 18,000+ strong crowd (who were sitting up into the hills at the James Phillips stage) sang along heartily to many of their songs.
Shaun Morgan also proved that he hasn't forgotten his South African roots – he spoke Afrikaans whilst engaging with the crowd throughout their set. Many festival goers consider Seether to be one of their favorite acts at the festival this year.
I snapped these photos of Seether at Oppikoppi 2012 Sweet Thing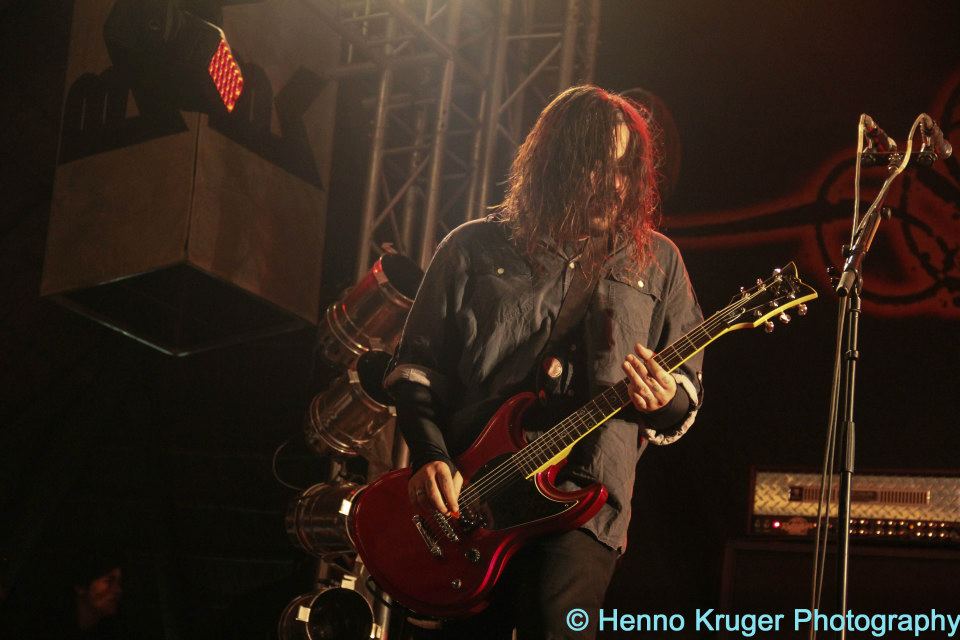 What did you think of Seether at Oppikoppi this year? Drop me a comment and let me know. Feedback is appreciated and welcome.
Feel free to share this post with your friends on Facebook and Twitter if this brings back memories for you. Remember: Sharing is Caring.
Watch this space for regular updates in the Photography and Music categories on Running Wolf's Rant.