So, this Pretoria boytjie finally made his way down to Up The Creek music festival (near Swellendam in the Western Cape province of South Africa) this past weekend. It was about time if you ask me. I've heard so much about this festival over the last few years – I simply had to experience it for myself.

Here's my review of Up The Creek 2012
I caught a flight at OR Tambo International Airport in Johannesburg at 7:30 on Thursday morning and landed at Cape Town International Airport just after 10 AM. Thank goodness there were no delays, otherwise I might have thrown a tantrum in the waiting area at the terminal. After enjoying 20 minutes of my favourite activity involving flying – waiting for ones luggage at the baggage claim thingy – @LouSteyl picked me up and we were finally on our way to Up The Creek.
We met an old Pretoria friend of mine (who now works on cruise ships in Europe and recently bought a house in Bot River of all places) for lunch at Dassiesfontein, stopped for booze and R30 PEP Store shades in Riviersonderend and finally arrived at the festival just after 3:30 PM. It was cloudy and drizzling a bit, but that didn't stop us setting up camp and opening our first beers for the weekend.
Eventually the bands started playing at 8 PM on Thursday. First up were Pretoria based band The December Streets (who have been making waves in the SA Music industry since late 2010). These okes played an energetic set and got the crowd in the mood for the excellent line-up for the evening. SA Music legend Piet Botha was up next. He played an excellent set, which was rounded off beautifully with the help of the members of Akkedis and Luna Paige. I completely rocked out when I heard them play the legendary song 'Goeienag Generaal' (which brought back memories of the first Oppikoppi festival I attended in 1998).
After the soothing sounds of Piet Botha and kie it was time for some beautiful noise. This noise was brought to the crowd (in full force I might add) by Blues Rock maestro Dan Patlansky and his band. He played his Fender guitar like it should be played: LOUD and NOISY. The Thursday UTC crowd were absolutely amazed by the skill displayed by this dude. He was also joined by Piet Botha and Dr John (which made his set just a tad more epic). The evening's proceedings ended with an awesome set by Afrikaans rockers Akkedis. I was introduced by a festival goer to the Titanic (one of the drinks unique to Up The Creek) and after a shot or two (of what I'm told is the best selling tequila in Mexico) I crawled into my tent at about 2 AM.
I got up bright and early on Friday morning and after a breakfast roll, some coffee and a hot shower I was ready to embrace the day that lay ahead of me. Most of Friday's daytime was spent lounging around the camp site and waiting for other camp mates to arrive (accompanied by some beer). Eventually the bands started playing again at about 7 PM on the Bacardi Main Stage. First up was Jeremy Loops. His set can be described in one word: Impressive. It was the first time I saw him perform and I think he's one of the most talented and under-rated okes in the industry (in my opinion). Next up were The Blues Broers and Albert Frost. These okes proved what can be done with eons of experience in the industry under one's belt. Absolutely Amazing. Next up were Machineri. They played an excellent set as well. After them it was time of Bellville boys aKING. They brought awesomeness onto the Up The Creek stage and had the crowd singing along to their songs in no time. They were followed by Taxi Violence, who played an energetic set had the crowd bouncing around to their unique blend of Rock 'n Roll. After this it was time to hit the main festival bar and the BOS Ice Tea stage for Southern Gypsey Queen (who were joined by Piet Botha on stage) and played one bloody awesome set. I caught a glimpse of The Greap Apes (the last act for Friday) and ended off the night with some tequila shots (before retiring to my tent).
I got up early on Saturday morning with one hell of a hangover. After nursing it with a few cans of Creme Soda and some grub I finally felt a bit better. The sun came out in full force and it seemed like the whole festival crowd were making their way down to the river for some "Anything That Floats" vibes. We joined in and floated around on a rubber boat or three for an hour or two. The Western Cape sun started frying me and I made my way to some shade as I caught a glimpse of Cameron Bruce and Loutjie Rothman, before retiring to the main bar again. After my first shot of the day and an Ice Cold Black Label it was time for some chilled out vibes with friends at the river stage (accompanied by die sounds of Peachy Keen and Sterling EQ) and at their camp site (which was literally on the side of the road). We listened to Fox Comet from a distance (who sounded pretty awesome), caught a glimpse of City Bowl Mizers (who rocked the UTC crowd with an energetic set) and finally settled in front of the main stage for the awesomeness that is Shadowclub. These Johannesburg based rock band truly are one of the gems of the SA Music industry. Their set was definitely one of the highlights of the festival. After Shadowclub it was time for No One's Arc (a band based in Nelspruit). The band displayed some awesome musical skills and had the crowd jumping up and down to their fairly unique sound. Next up was veteran Afrikaans lady of Rock 'n Roll Karen Zoid. She played a truly epic set packed with some memorable tunes like 'Small Room' and 'Engel' before it was time for American based rockers The KONGOS. They played one of the best sets I've seen them play on their tour. It was the third time that I saw them, but what made their set special was the appearance of their dad on the stage to do his 1970s hit song 'Tokoloshe Man'. That was definitely one of the highlights of the festival for me.
After watching the KONGOS it was Hot Water's turn. These okes thoroughly impressed me with their unique blend of African rock sounds. I made my way to the bar to get ready SA/DC (an AC/DC tribute band comprised of members of Scicoustic, Tidal Waves and Not My Dog). They played an energetic set and were followed by the awesomeness that is the Black Cat Bones. They rocked the UTC crowd to the max (besides the fact that their set only started at 3:30 AM on Sunday morning). I eventually crawled into my tent at about 4:30 AM for some well deserved shut-eye. The shut-eye was short-lived though – I was woken up by mother earth's life-giver, the sun at about 9 AM. 2 days of sunburn didn't go down well with this. After a quick Creame Soda breakfast and some soothing Andra tunes I made my to the River Stage to catch Holiday Murray and Wrestlerish. Both of them played awesome chilled out sets. The perfect ending to a hectic weekend of music for me. We left the festival grounds shortly after this and I eventually made it back to the airport in time for my flight back (which turned out to be delayed for 20 minutes and had me spending another 20 minutes in transit from the plane and with baggage collecting activities when I got back to Johannesburg).
In retrospect, Up The Creek 2012 was one bloody awesome festival. Over 2000 people attended the festival this year. It didn't feel overcrowded at all. The food and booze prices were reasonable, the line-up was pretty damn phenomenal and the vibe was excellent. The camping facilities were decent too (despite the lack of trees in it). It was bloody hot (averaging between 35 and 39 degrees the last two days) and I got sunburnt, but it was worth it. If you ask me, I'll probably find a way to overcome to excessive heat and sunburn (and if you were wondering sunblock did not really help me) and make my way back to Up The Creek in 2013. The Festival Junkie in me probably won't be able to resist.
I would like to take this opportunity to thank the organizers of Up The Creek and Awesome Lady @liny_kruger for the opportunity to attend the festival. I'd also like thank the Darling @LouSteyl for fetching me from the Airport and taking me back for my flight. The trip down was definitely worth it. It was also awesome bumping into @SniperMime @dundagirl @texxonfire @garethwilsonSA @paulsgq1 @tam_sgq @rudi_cronje @missjellykelly @yazurd @wrestlerish @GDMRNGKLLR @glanskindoptoer @ice_carstens @Stormin_ @watkykjy @liliradloff @chrisfundervolt, the dude that camped near us at RAMFest last year (Clem) and the random girl that attended varsity with me in 1997 (Chantelle) at this year's festival. See you all next year.
There are 38 photos that I took at Up The Creek 2012 in the post, but if you wanna see more, check out the albums on my Photography Page on Facebook.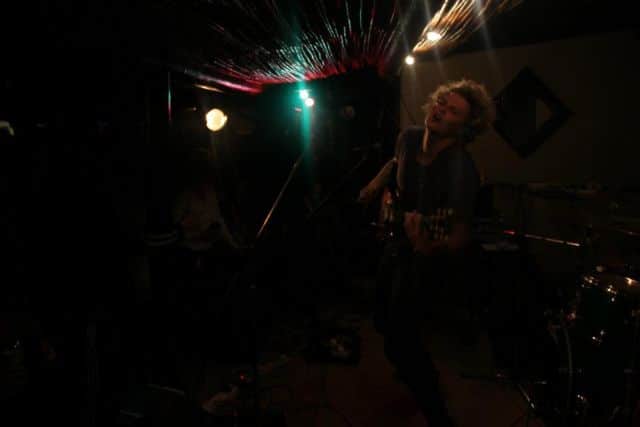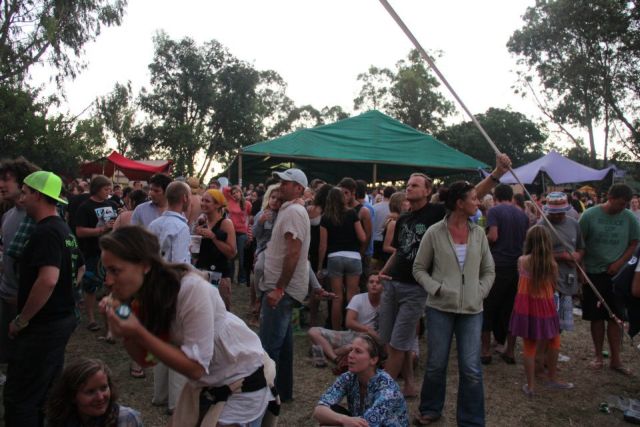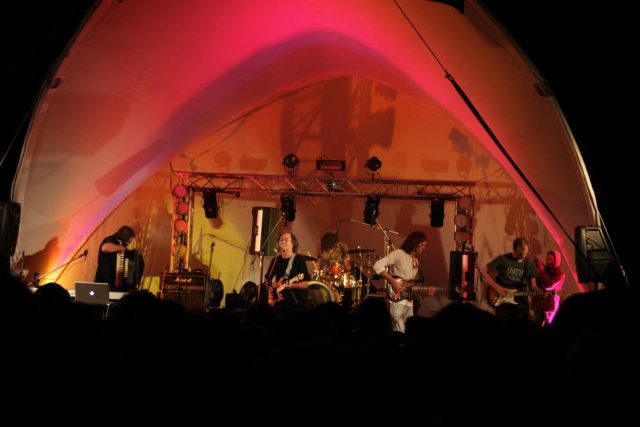 If you enjoyed reading this review, share this post with your friends on Facebook and Twitter, it's the right thing to do. Also be on the lookout for regular updates in the Photo Albums section in the Photography category on Running Wolf's Rant. Feedback is as always appreciated and welcome here, so feel free to comment if you have anything to say about one of my posts.