This past weekend me @sinistermoon @GigiGumdrop and a few non-tweeting friends made our way to Hatfield Square for Vredefest September 2011. The square was quite quiet when we first made our way into it, but it picked up nicely over the course of the evening, proving that Pretoria have some of those most passionate fans when it comes to SA Music.

After having a few cocktails I watched the first band on the line-up, Prelude to June. This band has been rocking since 2000, fusing the raw energetic and powerful riffs of old school along with atmospheric elements, the lure of modern rock and the in your face attitude of punk. Their music continuously morphs from intense brutal moments into calm melodic moments. The exact emotions felt when caught between love and hate! Truly awesome. It was the 2nd time that I saw them perform and I was impressed.
Next up were Lemolow, a progressive rock band from Cape Town. They had somewhat of a Coldplay ring to them. They did quite a stunning cover of one of their songs during their set on Saturday. Lemolow recently won the 2011 KFC Sessions contest. They were awarded their prize money at Vredefest September 2011. Lemolow were quite impressive and they are definitely one of the bands to watch in the near future. Next up were 2010 KFC Sessions winners The December Streets. These Pretoria boys have been making waves in the SA Music industry over the last year or so. Some of their songs have started to get airplay on 5FM and Highveld Stereo (which is quite an achievement for a local band). Their set was energetic and complete with an excellent cover version of Little Lion Man (a song by Mumford and Sons). Lead singer Tristan Coetzee got the crowd going, inciting them to sing along to song of their songs.
After The December Streets it was time for Action Thrillers, a Pretoria based rock 'n roll band. Hendrik, Craig, Chris and Christo got the Pretoria crowd rocking in no time. They played an excellent set. I'm also seeing big things in the near future for these boys. They were pretty energetic on stage. After the Action Thrillers set it was time for Crash Car Burn to make their way onto the Vredefest September 2011 stage. The Hatfield Square crowd were entertained to the max by this Powerpop / Rock / Pop Punk band. I must say that Crash Car Burn have definitely upped their game as a live act over the last few years. Garth, Fabian, Etienne and Brendan played an excellent set.
The headlining act at Vredefest September 2011 were Die Heuwels Fantasties. Their 2nd album, Wilder as Die Wildtuin was recently granted gold status. A crowd of 5,000+ people gathered in front of the Hatfield Square stage and sang along to most of their songs. Their set was very energetic. Lead singer Pierre Greeff got the crowd involved. Their crowd interaction was absolutely awesome. Whilst taking photos I almost bumped into Hunter Kennedy on the main stage after snapping some crowd shots.
Here are some photos that I took at Vredefest September 2011 in Hatfield Square: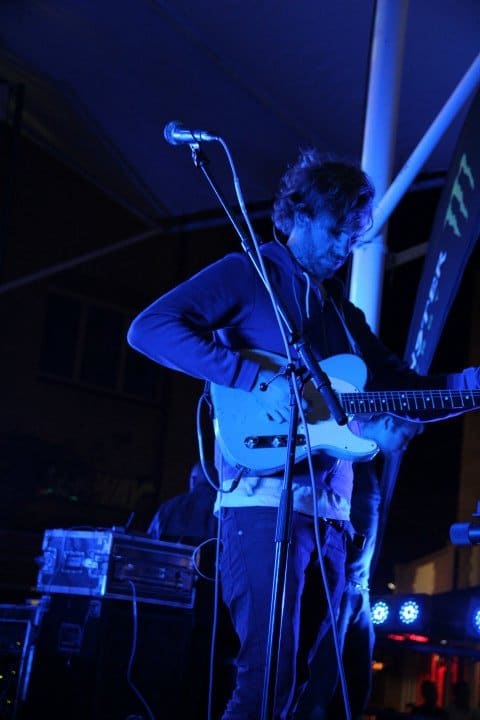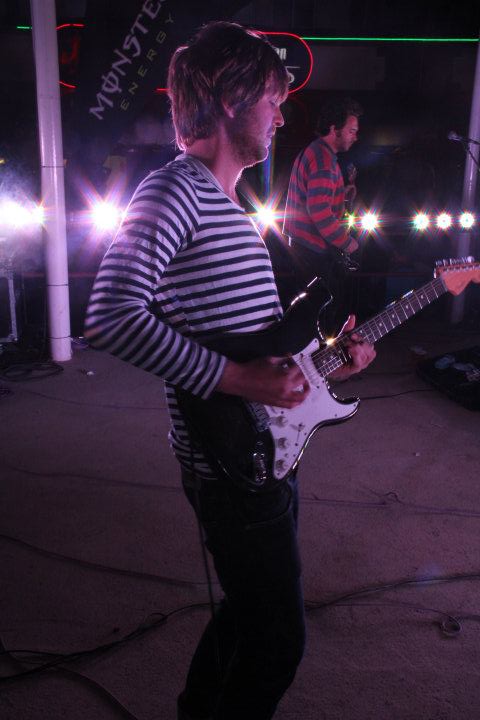 I want to take this opportunity to congratulate Johan, Rudi, Megan, Henre and all the other folks at the Vrede Foundation and Crow Entertainment on hosting yet another successful Vredefest. It just gets better and better each year. I also want to take this opportunity to thank them for the opportunity to photograph such an epic event. I will definitely make my way to the next Vredefest in 2012.
Watch this space for updates in the Photography category on Running Wolf's Rant.