One-dimensional barcodes have been common for a long time. They can be found printed on clothes, groceries or other items. Recently, 2-dimensional codes are becoming common. QR codes (Quick Response codes) consist of a collection of small blocks. The blocks are similar to dots.
The 2 dimensions enable these codes to store more information than ordinary codes. In fact, they can store several hundred times the amount of data ordinary barcodes handle. There are many tools to use to read barcodes from scanned images like this c# barcode decoder.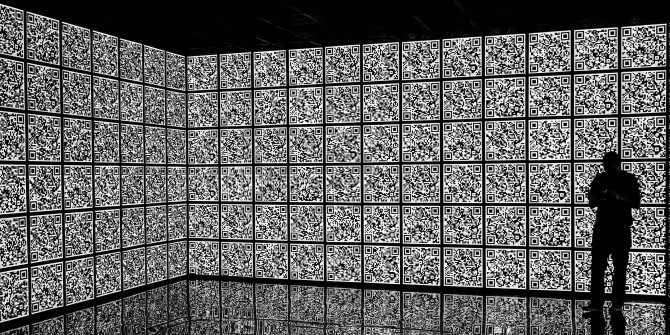 QR codes can be read using laptops, tablets, dedicated QR reading devices and smartphones. They link directly to websites, articles, emails, videos, phone numbers and more. These codes have become important in E-learning. So, how can QR codes be used in online learning?
Integration of media into reports and presentations
If you teach an online classroom, you want your students to access all the information. The codes can be embedded on syllabus documents, class downloads, powerpoint slides, course material, whiteboards and handouts. Students can also incorporate QR codes in their reports and presentations.
Quick Response codes provide a way you can add resources and information to enhance your work. For instance, in a history report, you can include QR codes that link to audio or video recording of historic interviews. QR codes simplify research. Websites, videos, articles only need to be in a code.
Obtaining session feedback
Students and teachers can use QR codes to obtain feedback from each other. A yes or no code helps. When students scan the yes or no code, a message goes to the SMS service. The presenter can then access the message through a web page.
Open-ended questions can also be followed by students true SMS text messages. The promote interactive student response. This way, QR codes help in saving time as students and teachers don't have to meet in person. The results are quantified while at the same time maintaining anonymity.
Assignments and remarks
Assignments can be incorporated in QR codes. It is a modern way of providing extra activities for students who want to excel. It does not take much space. When they complete the work, students can use their QR codes to send the work back.
Newsfeed subscription
If you have a virtual class, calling or texting every student can be cumbersome. You can use your URL and generate a QR code to display in your class. The students can subscribe to your blog for updates by scanning the code.
In time instructions and notes
In a lab setting, QR codes can be attached in workstations, samples or equipment. They can help in providing supplementary information, detailed instructions or link to important materials. This not only improves the students' experience but also the ability to complete the assigned task. Notes can also be encrypted in QR codes. The students can scan and study the notes.
Benefits of QR codes
Incorporating QR codes in e-learning has many benefits. Using current technology in online learning makes students feel up to date and in touch with what they are learning. It promotes engagement and interactivity, which helps in making learning efficient and effective. It makes life easy for teachers and students. Teachers can engage students faster using these codes than when using other means of content delivery.
QR codes are used with portable connected devices. Almost all students own a smartphone or a computer. Learning is not confined in a physical classroom. It can happen in any place that is convenient for students.
Many QR generation codes are available online. You need no background knowledge to be able to use or generate QUICK Response codes. When you have the information you want to code, creating a QR code is a simple task. Using QR codes in education can simplify your life. There are many ideas for using these codes in the online classroom. Teachers use them to inform parents, cite examples, link notes and even award prizes.
Watch this space for regular updates in the Technology category on Running Wolf's Rant.