Grassy Spark will be at Oppikoppi 2016 and I have to say that I'm very excited about this. They are a collection of musicians with a passion for groove. They blend ska with rock, funk, reggae, Latin style music and more, coming together to form a unique sound that is fueled by the love they have for music and the diversity of tastes and culture that cooks in the Mother City (aka Cape Town).
I watched them perform at Mieliepop, Lush Festival and Park Acoustics this year and I have to say that they do know how to get a crowd going – 5 minutes into their set and you just might feel the urge to dance, freak out and enjoy yourself to the max.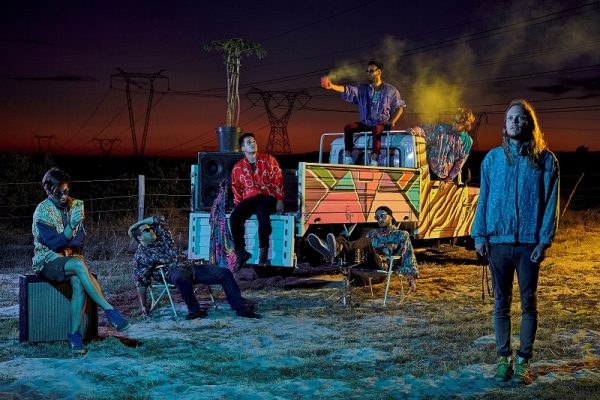 I recently had a chat to Grassy Spark about Oppikoppi and a few other things. This is what they had to say.
When you think of Oppikoppi what comes to mind?
Dust, jol, drink, friends, killer crowds, unity, campsite covers, and that insane set by PHfat the last time we were there – also Aloe Black's horn section, Dayyum son!!
What are you currently working on?
We are currently working on releasing our debut album 'Portal', as well as putting together a premier for our music video for our upcoming single off the new album 'Here I Am' and rehearsing all of our new songs, tightening all loose screws, and making sure that come Oppi, the masses wont be able to Unsea, Unhear, or Undance the jol they would've experienced in our set! Going to be ridiculous!! Homie's better warm up!
What is the funniest thing you've experienced at a music festival?
Leopard print tattoos, people so gejem they can't walk, talking tents, us dancing like complete lunatics to 'The Cutt', ou's running in to the bushes with us pretending to pee just to ask us if we had LSD (couldn't tell if they were serious or were undercover cops – needless to say we were just dronkies and had a good laugh), cracked teeth, swollen mouths, and wizards.
What do you think of the current state of SA Music and festivals?
Growing, booming, and healthier – we're still young compared to the international market, but SA festivals are making an effort to host some of the best experiences for both musicians and fans, and that makes our lil hearts jump with joy! Everyone is well looked after, and everyone has a good time, especially at Oppikoppi mos!
What can audiences expect from your set at Oppikoppi this year?
Mmmmm just be there 😉 you're gonna move, scream, sing, shout, lose your minds. That's all!
Thanks Grassy Spark. Sounds like you okes are going to kick ass at this year's Oppikoppi festival. I will definitely try my best to watch their set and if you like good music folks, you should definitely check them out.
General Admission tickets for Oppikoppi cost R850. Get yours now or you'll be paying R950 for a late ticket.
Watch this space for regular updates in the Music and Interviews categories on Running Wolf's Rant.