"Can you help me do my homework?" This is one of the most common requests parents get from their children. As a parent, the natural reaction is, of course, to sit down and help your child write their assignment.  While homework has always been part of formal schooling, it has elicited mixed reactions over the last few decades. The role of parents in a child's homework is one of the things that have come under scrutiny.
Even as this debate continues, educators still agree parents have a major role to play in their children's education and that includes helping with homework.  This article offers some important reasons parents should help your child write their homework. Read on.
1. It Creates a Stronger Bond
Modern lifestyles are hectic and parents barely have time to spend with their kids. They leave the house early and come back late. When the opportunity to help your kid with their homework arises, you should grab it as it helps strengthen the bond between you.
It is understandable that you have had a tough day but this is a sacrifice your child will never forget. However tough the topic turns out to be, you will at least enjoy working together with your child.
2. It helps your child to understand complex concepts
Kids love learning new things but in the classroom, they might not have the opportunity to ask probing questions. When your child comes home with a difficult assignment, you can help them by explaining the concept in simpler details.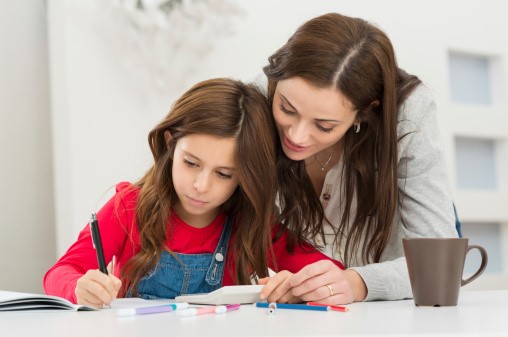 For instance, you can choose a National Geographic program to help your kid understand nature and handle their assignment comfortably. Your kid is free with you and will ask questions until they understand the topic. This is one of the main reasons to always help your child with homework.
3. Discuss The Importance Of Personal Study
When your child approaches you with their homework problem, they expect you to solve it but this is not what you should do. It is important to appreciate that the teacher wants your child to apply skills learned in class to solve the problems.
You should take this opportunity to discuss the importance of homework with your child and help them appreciate the need to work independently. You can help them understand the topic but you should never attempt to solve the assignment given by their teacher.
4. It helps you to stay up-to-date with your child's development
With your busy lifestyle, it is difficult to follow-up on your child progress at school yet this is one of the most important roles of a parent. Helping your child with their homework is a great opportunity to monitor their progress.  You can easily tell if they understand different concepts at their age and if there are any challenges that you should raise with their teachers.
5. It helps With Time Management
Children are poor when it comes to time management and as a parent, you can help them when working on homework together. Advise your child to create a study planner and list all homework assignments, deadlines, and other important details. This way, you will instill one of the most important life skills in your child.
"How can I ace my homework?" If your child just asked you this, grab this opportunity to help them plan their time, apply skills taught in class, use multiple study resources and organize their work.
Watch this space for updates in the Opinion category on Running Wolf's Rant.