The excitement has been building ever since a friend of mine told me in May that they would be opening for Our Last Night in November. Fast forward a few months (and it has been quite a fast forward, damn how this year has flown by) and the time has finally arrived to venture to Platteland again to see an epic band.
I sadly missed Our Last Night when they were here at the beginning of 2017, so I was extremely stoked to be able to see them this time around. Platteland hosted them on the 10th of November to a sold-out crowd (and man, was it jammed packed). Besides the main event, we were treated to some of South Africa's best to "ease" us into some lekker rowwe tye.
Held on Till May kicked off the night's festivities
Even though I've been to a few of their shows, I've never actually seen a full set of theirs. They are such an energetic band. Their songs pull you in from the get go and you can't help but move along to every beat. Even from the very beginning of the night, the area in front of the stage quickly became packed. The crowd was treated to some nostalgia songs, which included "Stacy's Mom".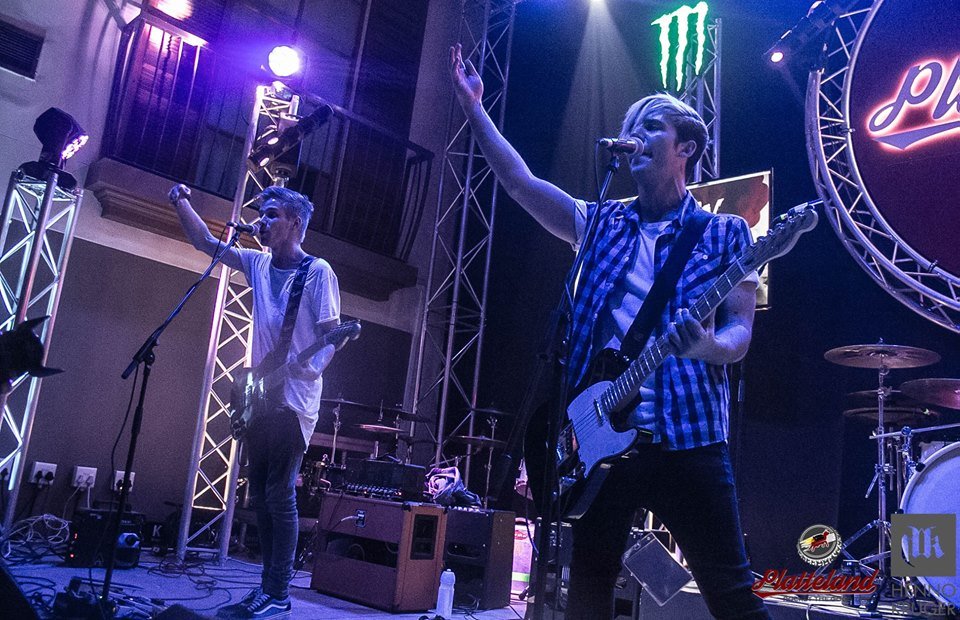 Next up was Go The Rodeo
I am such a fan of this band and I was extremely happy to see them on the line-up, because sadly they don't play shows in Pretoria often enough for my liking. I had to push through the crowd a bit to get closer to the stage, but it was worth it. Friends of mine who haven't heard or seen them before was visibly impressed with Go The Rodeo, moving along to songs like "Sea Dog", "Glass Walls", and "Set Fire".
OneDaySky got us even more in the mood for Our Last Night
They picked up the heavy tempo. By now it was extremely packed, and super stuffy inside Platteland. Getting drinks at the bar took some time, but it was all worth it. The crowd banged their heads, danced (is that even the right way to describe it?) along to song after song of OneDaySky.
Next up were I Believe in Giants
The energy was getting palpable in anticipation by the time I Believe in Giants took the stage. But still, they owned their set. Rocking the crowd with songs like "Against All Odds" and "Northern Lights". If you thought about heading to the bathroom by this time, you would have had to think again.
Not even Moses would have been able to part a way in the crowd gathering all over to see Our Last Night
From the first second that Our Last Night took the stage, they controlled that Platteland crowd. Word for word the crowd screamed along. The crowd got a bit too much for us about three songs into the set, so we moved to the front bar where luckily, they were showing Our Last Night on the big screen (together with the Springbok rugby game).
It was a smart move to display Our Last Night on big screens, I even noticed they did this upstairs in the VIP section as well (props to Platteland). I must admit, I am more familiar with the covers that Our Last Night do, and I was sad that they didn't perform more of those (I remember them only doing "Humble" by Kendrick Lamar).
But I was exposed to many of their original songs, which I have been jamming to ever since the show. I did freak out when they performed my favourite original though, "Soul Speak" – that just made my entire evening (together with the fact that while Our Last Night was jamming this, the Springboks scored their winning try).
We wanted an encore so bad, but their set was already so long and jammed packed that shame, we knew they gave it their all and even more. I mean, I'd be dead after that epic stage dive.
It truly as an unforgettable night. Big thanks to Jam Packed Productions and Platteland for bringing this lekker event back.
Watch this space for regular updates in the Music category on Running Wolf's Rant.