What are the rules when it comes to creating an effective business website? Today we answer this question in detail. Let me level with you, I write quite a bit of web copy. But when I work on an online copy, before I even write the first word, I research the websites of my client's competition.
I need to get a feel for what else is out there in my client's industry – both the good and the bad – so that I know how to properly position my client. And over the years, I've seen quite an eyeful. So here's the benefit of my experience…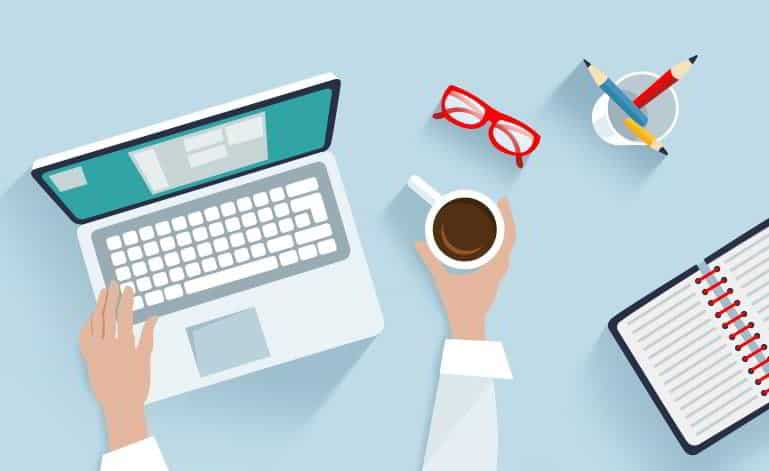 Here are 5 simple rules for an effective business website
Ignore them at your peril!
1. Be specific
Almost every business with a website provides "innovative solutions." And guess what – they also "deliver results." Amazing! Seriously, folks, these terms are overused and meaningless, and these websites end up sounding the same. People aren't impressed by clichés and jargon.
What does your company do? Don't assume your visitor already knows. Devote a few clear, concise sentences on your home page to describe your business and the products or services you offer.
2. Anticipate and answer questions
It's your job to anticipate and answer on your website as many questions your prospects and clients might have. Consider every step of your sales channel as you do this.
For example, if your entry-level contact at a prospect is the HR Director, you'll need to answer questions about whether you're familiar with their problems and how you can make their job easier. But you might also need the approval of a Vice President of Finance, who will ask about cost and whether you can deliver on your promise. Keep both people in mind when you write your site.
You can answer a variety of questions by offering a variety of channels to provide information. Consider adding white papers and case studies, or an online video of a product demonstration – whatever makes sense. Just don't give your prospect a reason to go to your competitor's site to get answers they couldn't find on yours.
3. Make it easy
The organization seems to be a real challenge for most business websites. Sometimes it's not a matter of whether the content is available, but whether the user can find it.
Web users expect instant results. They won't dig to find information that's buried on your site. Provide clear headings, short blocks of well-organized content, and relevant links that direct visitors to what they're looking for and keep them moving deeper into your site.
Requiring visitors to register to access content can be a turnoff. Remember, the back button is very easy for a visitor to hit! If you must require registration, try offering a "teaser" – some snippet of information that makes them feel registration is worth the exchange of their info.  And ask for only the bare minimum – an email address should be sufficient to start. You can always get more information once you've established a relationship.
4. Keep it real
What does your visitor want to see? That flashy banner with the dazzling graphics might look spectacular. But if you're targeting busy CEOs or business owners, do they the time to sit and wait for your fancy images to play?
Your landing pages must be targeted to what your audience wants to see. That busy CEO is probably much more interested in graphs, charts, and bullet points that address their challenges, and they want you to get straight to the point of how you can help them.
5. Follow through
Every business website needs analytics. By gathering data about your visitors – where they come from, how they find you, what pages of your site they read, what they download – you can target your site to present immediately relevant content.
Define the goals and objectives of your website, establish some baselines, and then measure your results regularly might be surprised by what you find.
Watch this space for updates in the Hacks category on Running Wolf's Rant.