Next up is a bunch of quotes from Dylan Moran (who is well-known for his role as Bernard Black in television's Black Books).
81. "What are children anyway? Midget drunks. They greet you in the morning by kneeing you in the face and talking gibberish. They can't even walk straight."
82. "I can't swim. I can't drive, either. I was going to learn to drive but then I thought, well, what if I crash into a lake?"
83. "I don't do drugs. If I want a rush I just stand up when I'm not expecting it."
84. "It's easy to smile when you have a squirrel's intellect."
85. "I'm actually about as famous as a fourth division footballer from the 70s."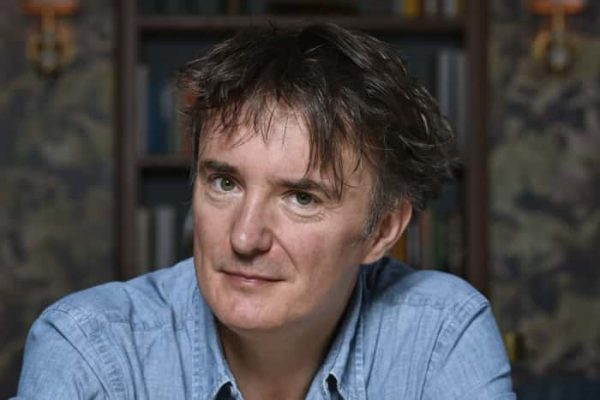 86. "I don't have lungs anymore! Just two spare bags that flew in under a bridge one day."
87. "I'm a vegetarian, well I'm not hardcore because I eat meat, but only because I like the taste, and I hate vegetables on a personal level so I'm not too good!"
88. "I'm a quitter. I come from a long line of quitters. It's amazing I'm here at all."
89. "It should not be an act of social disobedience to light a cigarette. Unless you're actually a doctor working at an incubator."
90. "You're supposed to eat the cows. They're great big lumbering stupid things – they'd be everywhere if we didn't eat them."
And last but not least, he are some quotes from Frankie Boyle
91. "Nobody thought Mel Gibson could play a Scot but look at him now! Alcoholic and a racist!"
92. "Do you think George Bush actually knows who Gordon Brown is? He probably just thinks Tony Blair's put on weight and had a mild stroke."
93. "I think that should be the anti – speeding advert it should be footage of Richard Hammond trying to remember his own wedding day."
94. "Don't you think its quite weird for Prince Harry, getting really stoned and seeing your grans face appearing on your money."
95. "If Harry Potter's so magical, why can't he cure his own eyesight and get laid. A teenage lad shouldn't need a broomstick to cling onto."
96. "Barack Obama will appeal to both black and white voters in America. White voters who'll think he's Tiger Woods."
97. "Victoria Beckham looks like she has a dump once every four years. That's probably how David knows that there's a World Cup coming up."
98. "I hate all this terrorist business. I used to love the days when you could look at an unattended bag on the train or bus and think, I'm fucking havin that!'"
99. "As the plane lands in Glasgow airport, passengers are reminded to set their watch back, 25 years."
100. "In the event of a cabin failure, oxygen masks will drop from the ceiling, and untangling them will annoy you before you die."
101. "When I went to school, sex education was mainly muttered warnings about the janitor."
Well, there you have it, 101 Funny Quotes from Stand-up Comedians. I hope that at least one of them made you laugh (or at least smile).
Do you have any quotes from Stand-up Comedians that you want to share? Leave a comment below and share it with us.
Watch this space for regular updates in the Humor category on Running Wolf's Rant.