Great news folks! There will be a recycling campaign at Oppikoppi Nomakanjani thanks to Owl Rescue Centre (a registered non-profit organisation dedicated to the protection of South Africa's owls). This NPO also rescues and rehabilitates owls in distress.
Owl Rescue Centre is implementing a new and exciting project, which will also be helping to reduce the global plastic pollution problem. By using recycled plastic to build owl houses, bat house, and bee hives the owl rescue centre is helping not only to reduce our plastic waste but is looking after our friends in the sky.
This year the Owl Rescue Centre will have their collection bags at Oppikoppi Nomakanjani, collecting all of the plastic waste generated by the festival. In addition to this, Own Rescue Centre will be auctioning off one of their owl houses (which will be signed by some of the artists playing at this year's festival).
I've been to 19 Oppikoppi festivals over the years and the amount of waste that is usually left behind after a hectic weekend in the dust is actually quite staggering, so I definitely think that introducing a recycling campaign at Oppikoppi is a great idea.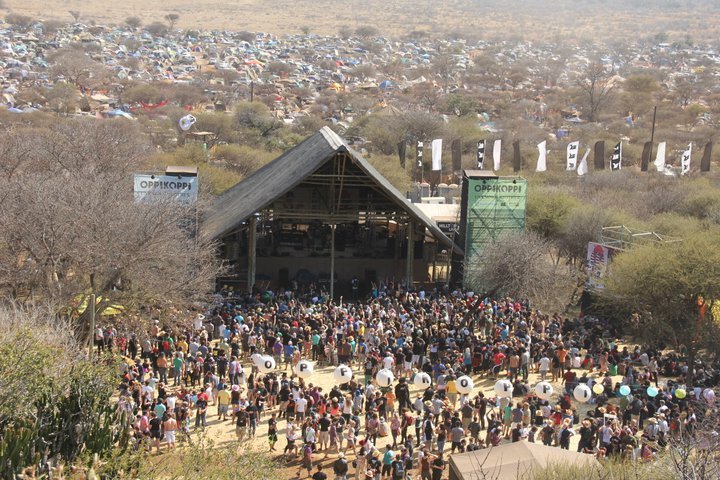 If you're going to Oppikoppi this year, don't be a knob. Try to keep your trash in one place. Most people attending the festival behave and do this. It just makes the cleaner's lives easier.
Don't be a douche! Make sure that you support Owl Rescue Centre's recycling campaign at Oppikoppi this year. You have nothing to loose (except for a few empty plastic glasses / bottles or containers that you were probably going to throw away anyway).
If you're an Oppikoppi virgin, read our article featuring Oppikoppi Survival Tips. Alternatively, read our article featuring interesting and funny Oppikoppi facts and stories.
If you don't have your Oppikoppi tickets yet, get them HERE.
Watch this space for regular updates in the Music category on Running Wolf's Rant.