The first time I met Steve and Jolene East, I was blown away by what an amazing couple they are. Never a dull moment in their company, these two love birds have teamed up and created The Honeymooners.
If you were lucky enough to attend STRAB this year, you may have seen them do their thing on the deck. This dynamic duo has managed to bring together soothing vocals, folk instruments and a beautiful stage personality that keep the crowds highly entertained.
I had a chat with Steve and Jolene about The Honeymooners and their future gigs and were delighted to get a bit of background on who they are and where they're heading.
Please tell us about your name: The Honeymooners. How did it come about? 
The name came about in an idea when the two of us got married and thought if they ever started a band together they could call it The Honeymooners – because we are now on a Honeymoon For Life. #HFL! The idea simply is to have a "touring band" that we can take around SA and have a holiday at the same time haha!
You had such a wonderful reception from the people at STRAB. I, for one, have become one of your biggest fans. What did you expect from that gig? Were you nervous? Did it go as planned?
We weren't expecting such a great response to the songs. Nerves definitely kicked in as it was technically our first gig together as a band and having that top deck filled with eager people there watching and waiting was crazy exciting. But having legends like Michael Eichbaum on keys and Jamie Acheson (Naming James) helping us with guitar work made it 100 times easier.
Since STRAB, you have been doing some performances at other venues in Gauteng. Are you being approached by venues or are you actively marketing yourselves?
We opened for Arno Carstens in Benoni the week after STRAB which was another awesome gig. We aren't necessarily marketing ourselves to events and venues just yet. As I say the idea is to have this more of a "travelling band" kind of project where we can have a holiday and do some shows on the road at the same time.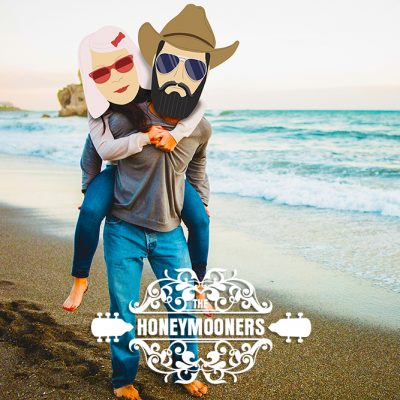 Tell us more about The Honeymooners: the instruments – who plays what? Who writes lyrics? Do you do covers?
The core band at the moment is Steve East (from Crystal Park) who plays bass, acoustic guitar, kick drum and vocals. Jolene East (from The Mitten Fits) on ukulele and vocals and Michael Eichbaum on keys. Sometimes we will rope in a guest artist to join in on acoustic guitars as well. We currently perform some of Jolene's original songs she wrote for The Mitten Fits, some of Steve's original songs he wrote for Crystal Park and a handful of our favourite covers.
Is there a long term plan for The Honeymooners? Or is it just a fun gig?
I think it's difficult to make long term plans with a band in South Africa unless you are a 100% full time band, which we aren't. So for now we're just taking it one gig at a time and having as much fun as possible!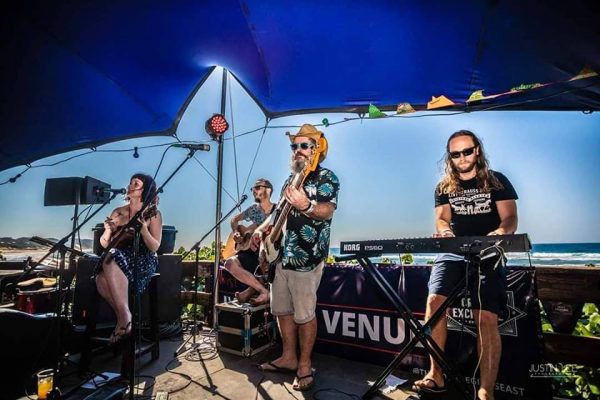 Who are your influences when it comes to music?
Mostly Americana / country / acoustic folk. Richmond Fontaine, Johnny Cash, Bob Dylan, Travelling Wilburys, Jade Bird, Esme Patterson, St Vincent, Elle King
It's obvious you love what you do and you're so brilliant at it! Please tell us what do you do for day jobs? 
Jolene works for Serengeti Golf Club, Steve runs Rockford Media (an events, design and marketing company) and Mike is an Air Traffic Controller!
Tell us about upcoming gigs. We'd love to catch you live again. We want dates and venues please!
Our next show is at Radium Beer Hall on Sunday 24 June. The event is a fundraiser for legendary SA Muso Brian Finch who is currently undergoing Cancer treatment. Also performing on the day are Cito (Wonderboom), Cindy Alter (Clout), Andre & Kobus (Black Cat Bones), Neil Solomon and many more. You can find more about us on our Facebook page @ www.facebook.com/TheHoneymoonersSA or on  Instagram @ www.instagram.com/honeymoonersband.
A big thank you to The Honeymooners for taking time out of their busy schedule to chat to us! Wishing you lots of fun and good times! Be sure to support local and catch them live if they're in a city or town near you.