What roles does API play when it comes to improving business performance? Today we're providing you with an answer to that this question.
Today new technologies with some sort of mash-ups are continuously fuelling the competitive marketplace. There have been many market disruptors who have shown the power of the digital economy. 
There are companies doing business in rideshare, but they have no vehicles of their own. The most valuable retailer of the world doesn't need to stock inventory. And, travel home rental businesses do not need to have their real estate.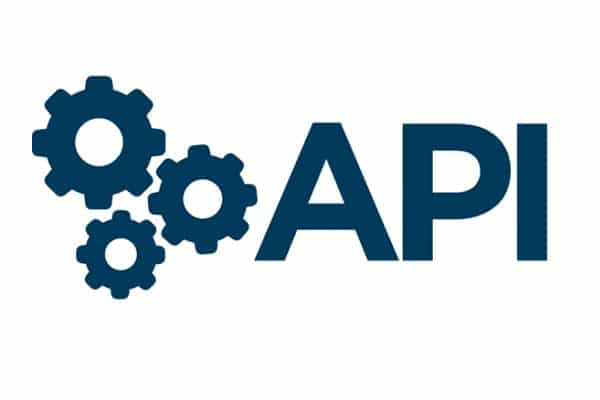 We're in a world where over 2.5 quintillion bytes of data is generated every day. Out of which 90% of data has been produced in the last couple of years. What does it mean for businesses that vouch for standing out in a sphere where a cool app is all set to disrupt the traditional market presence? 
What about businesses that with traditional practice have isolated their data sources? How are they going to leverage that data or put it to use? 
With the help of APIs, you can mine that data and put it into use. For those unaware of it, API means application programming interface. It is a set of tools and protocols that developers use to create software applications. It showcases how software components of modules work together. Programmers combine all the building blocks and develop programs that work as a foundation for website design, apps, and operating systems.
APIs power businesses like Amazon, Twitter, eBay, Google Maps, Airbnb, and more. 
Here, we are going to discuss some relevant roles that APIs play in improving business performance. 
It helps to connect with consumers
If your API is effective, it can give your potential and existing customers many reasons to engage and connect with your business. It also helps them to connect on a personal level and share experiences with others. 
Take the example of a company that provides auto insurance. The company would assemble and maintain detailed and advanced data regarding the condition and quality of highways or local roads all around the country. 
To publish previously collected data that was private at some point, the company would use API. With the help of developers and other people, the business can devise new usage for the data. Programmers would create applications that recommend routes for various parts based on the quality of the road.  
Civic groups, on the other hand, would come up with apps that enable people to come together and appeal to local bodies for better funding of transport infrastructure. The business itself gives its new customers a way to have rate quotes anytime and anywhere via web applications and mobile apps. 
By exposing this isolated data with the help of a public API, the insurance company gets a way to expand its reach. It also comes in front of potential customers who may connect with it in a personal way. 
It's the power of API strategy that allows any business to engage with customers, improve it and create new products and ways for growth. 
Smooth operations
What if the insurance company needs to mine the data for its internal use? APIs once again come into foreplay. For example, the company furnishes its sales team with exact details that may help them provide accurate quotes easily required either on the web or mobile apps. 
Creating another API can help its claims section to access data to process customers' claims quickly, conveniently and smartly. It streamlines the whole operation eliminating redundancy or errors. 
It's essential for companies with subsidiaries too. Businesses having offshoots in various countries have to reduce costs and simplify their operations across each geographic location. They also need to deploy new products or services worldwide. APIs not only reduce the costs but simplify the complexities underlying operations. 
Provides connected experience
APIs also help businesses connect legacy systems with modern programs. It means hiding complex UIs and operations behind a user-friendly API and unlocking silos to render a cohesive customer experience. To simplify it and speed up the performance of a company for connected experience, the API provides controlled access, data, and functions to developers as well as partners. It does it all while managing the control and the backend system. 
Fortified with these abilities, businesses can focus on agile development and delivery. It also eases ecosystem participation to help partners and offshore developers to access particular controls, functions, and data. 
Provides actionable intelligence
APIs also help enterprises make the most out of analytics to make insightful decisions and beef up the security. Organizations can also identify and measure improved KPIs and flow this API data into various resources for advanced analysis. Not only it maintains the user experiences but also detects behavior anomalies and let the businesses take necessary actions against threats. 
Conclusion
Like any other product, APIs calls for a business justification, clear concepts, use cases, user personas, revenue model, and pre and post-launch strategy. They also have some specific requirements in marketing, support, sales, security, and documentation. These requirements are different from your core products. Before you create an API, make sure everything is strategically consistent. Give the ownership to somebody experienced in this field. 
Remember, creating APIs is just half the battle won. 
Being in the business sphere, you need to find out the departments where you would be using it. A little negligence can hinder your workflow. 
Watch this space for updates in the Hacks category on Running Wolf's Rant.