Are you male? Want to look sharp in 2021? Then make sure that you follow this fool-proof guide. The new year has begun, and while 2020 wasn't very exciting or eventful for most people, this year can surely make up for it.
In 2020, we were all mostly wearing loungewear and pajamas. With the Coronavirus pandemic beginning in the previous year, we couldn't go out much. But as we're making ways to find a solution to this pandemic and move forth with the new normal, there will surely be more exciting and adventurous things to come this 2021. With that, you want to look and feel better when you meet your family, friends, colleagues, and new acquaintances.
In this article, we'll share with you some easy tips and tricks to look sharp and feel great! Keep reading to find out more.
Here are 5 Fool-Proof Tips To Look Sharp in 2021 (For Men)
1. Wear some stunning arm candy
Who says arm candy is just for women? Men can definitely rock a nice bracelet or a stunning timepiece on one of their wrists to complete any outfit. A beautiful watch not only tells you the time but also gives you extra handsome points.
Watches can be expensive, but branded ones with good quality will last you a lifetime. A few great brands like Rolex, Omega, and Hublot are just to name a few from the luxury category. Now, a Rolex Datejust price may be high, just like any other luxury watch, but the craftsmanship and quality are definitely worth the investment! It can make for a great heirloom someday, too! So, get a beautiful luxury watch to wear around your wrist and make you look sharp. Telling the time has never been more classy and impressive!
2. Get a nice haircut
Sure, last year, you may have saved a ton of money from haircuts since you didn't go out much. And although the disheveled hair may be sexy to some, it's always good to look neat. A bit of a trim and some styling will do wonders for your overall look.
Go to your barber or stylist and ask him or her to give you a haircut that would suit you well. Or you just show a photo of your hairstyle peg. You can experiment with the shape of your hair with the help of some pomade or other hair styling products, but when you find something that suits you the best, keep it. There's always going to be that one hairstyle that will suit you the best. So, when you find it, make sure to maintain it well.
3. Invest in an elegant suit
A suit is definitely worth the investment because it can be worn on many occasions and events. There's a lot of ready-made suits out there for you to choose from, but you can go the extra mile and get one tailored for you. You'll surely appreciate the fit from a suit that's tailor-fit for you!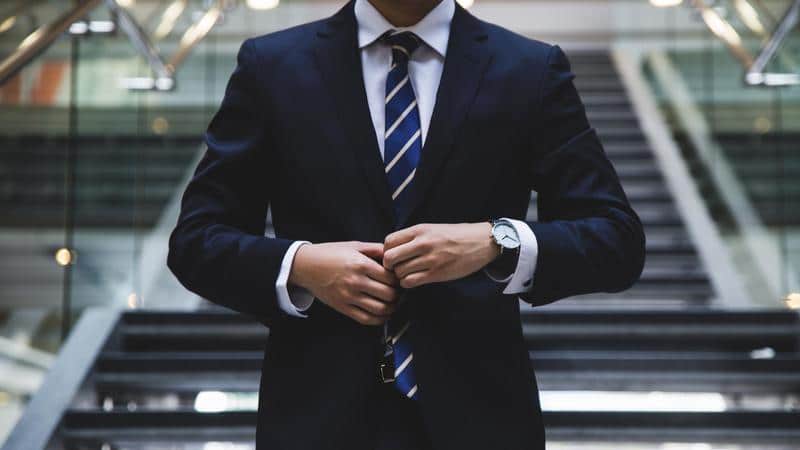 You can start with one suit and then get a few more sets that you can mix and match. Just make sure that the colors are in the same palette so you can easily pair your pants with a different jacket. You will look dashing in any formal event with elegant suits!
4. Get some dress shoes
Sneakers are comfortable and versatile, but if you want your outfit to look complete and make you extra dashingly handsome, then a good pair of dress shoes is what you need! They'll last you a long time as long as you maintain them properly.
You'll get a ton of use from a good pair of leather dress shoes, so make sure you get them in neutral colors that would match a lot of your outfits. There's no need to own a dozen pairs of shoes, just one or two pairs with versatile colors will do. Get a style that is understated but has some nice accents on it. Dress shoes will be the icing on top of the cake for your ensemble!
5. Choose a nice leather belt
Belts aren't just to keep your trousers in place, but they can also complete a look with a shirt tucked in your pants. A tucked-in shirt looks very elegant and is great for formal and semi-formal occasions without looking like you're trying too hard.
Get neutral colors like black, brown, or beige so you can easily pair them with your usual shirts and pants. Gold, silver, and even black metal hardware are great choices for the buckle, so make sure you get one that suits you and your wardrobe, color palette.
6. Stay fit and healthy
We all have different body types. You can drastically change how you look because of the body type you're born with, but it's good to maintain your ideal weight and shape. Enrolling in a gym membership or just working out at home is a great way to keep your body.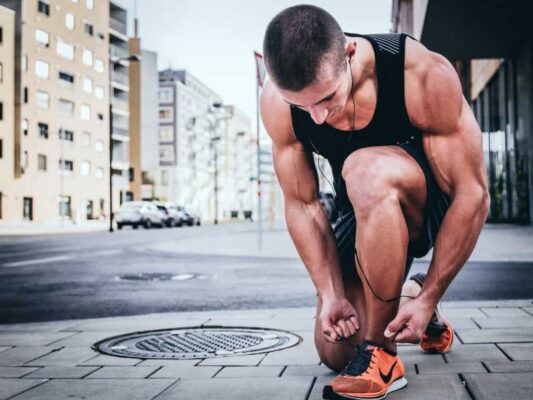 Drink lots of water and eat healthy food, and check your BMI or Body Mass Index to make sure you're in the right weight range. A healthy body will reflect you mentally and spiritually, and not just the physical aspect.
Look sharp in 2021!
So there you have it, some easily doable tips for you to look sharper this 2021! Above all we've mentioned, you must also exude confidence. You may have the best-looking accessories and outfits, and a healthy body, but you should also be confident rocking everything together! When you feel handsome on the inside, it will show on the outside, too! Happy new year and go get them, tiger!
Watch this space for updates in Hacks category on Running Wolf's Rant.