It's a fact that watching a documentary is always a good time spent. Docudramas are a good opportunity to learn a lot about the Earth and man, scientific discoveries, incredible adventures and important moments of history. A talented documentary filmed using modern techniques can simultaneously entertain and teach.
Here's our list of the Top 10 Must See Docudramas
Michelangelo. Infinito (2018)
Through a dialogue of film and painting, a portrait of a person capable of sharp contrasts, strong passions and impressive courage is shown when it comes to defending ideals. Michelangelo is an immortal person, one of the greatest artists the world has ever seen. The film, as well as art canvases and works that fill it, is full of mysteries that you want to decipher.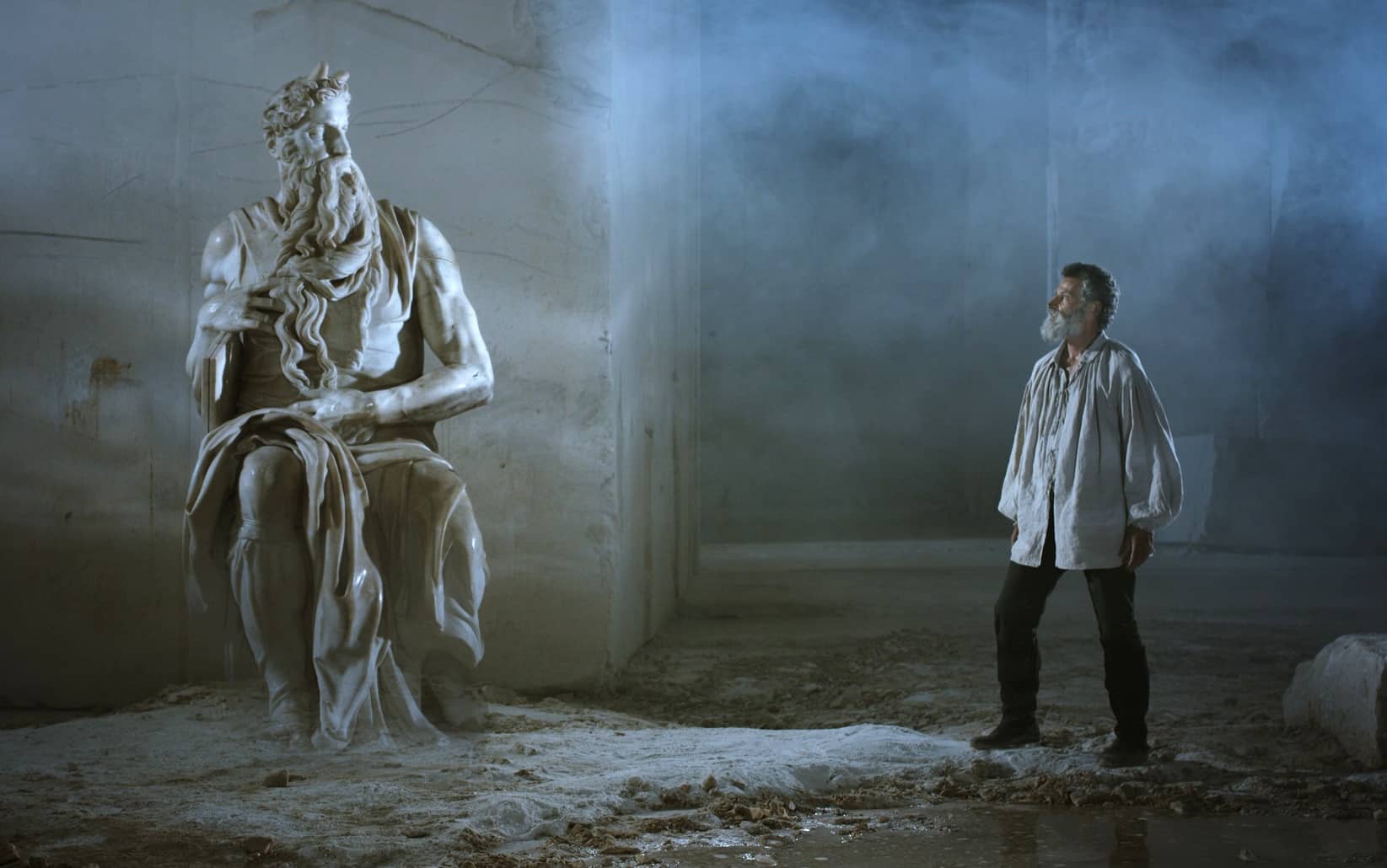 The Man Who Saved the World (2014)
Few people know him. But hundreds of millions of people live because of him. The film tells about Stanislav Petrov, a retired Soviet officer, whose actions prevented the start of a nuclear world war.
Many critics of this film speak of falsity and hypocrisy, but it is worth remembering that the main role in this film was not played by an actor, but by a 66-year-old elderly man who had lived all alone in a small apartment on the outskirts of Moscow for 20 years trying to forget his grief while drinking alcohol. And he coped with his role much better than any professional actor. It is worth seeing and feeling.
Beyond the Edge (2013)
This is an epic narrative about the first triumphal ascent to the summit of Everest, undertaken by the humble beekeeper from New Zealand, Edmund Hillary and his guide Tenzing Norgay. This is the story of an ordinary person who fought with his own "demons of doubt", and as a result he conquered the highest peak of the world.
The men knew that with the successful completion of the campaign, they would receive worldwide fame, but this was not what attracted them. The thirst for real adventure, the tendency to overcome extreme obstacles – all this led the heroes to the top of the mountain. The film tells about the inhuman tests that climbers overcome during the hike. To prove their right to be called the first to climb the summit of Everest, our heroes had to overcome all the difficulties, but what price did they have to pay for world recognition?
Seven Years in Tibet (1997)
The film tells about a man whose goal in life was to win, humiliating people and elevating himself. He used to solve everything himself, without help. But one day he faces a barrier that he himself could not pass. On this day, he first resorted to the help of people, and it was on this day that his path of enlightenment begins.
There is a deep meaning in this film, a great play of actors, stunning landscapes and an atmosphere of complete peace of mind. The viewer seemed to be on another planet, where all people are devout, not angry and not drowned in their own pettiness.
The film will make you think about what is really important in our life, what is inside and not outside.
Ghosts of the Abyss (1997)
Somewhere far away, a huge ice floe breaks away from an ice island. Elsewhere, a huge passenger ship is being built and launched. Their meeting is a foregone conclusion. But by whom? People? Chain of accidents? Universal pattern? Or is it the Lord Himself who predetermined the tragic fate of the Titanic?
Perhaps, the Universe itself shows a person that his power and aspirations can be crushed at any moment, even when there are no visible premises. Or maybe the tragedy should eventually lead to an improvement in the security of the transatlantic crossings. Decide for yourself while enjoying a well-directed documentary. This is definitely one of those must-watch docudramas.
Leonardo da Vinci
Hundreds of years ago, with the help of knowledge in the field of geometry, anatomy, psychology and perception theory, the genius Leonardo da Vinci created a picture that has driven people crazy for more than one century. His art makes us think about the mystery that exists in every woman and in every man, but Gioconda herself only smiles in response.
For many centuries, the world has not seen such brilliant and controversial people as Leonardo da Vinci. So who is he? Is he an inventor, physician, artist, or ingenious mystifier? In 1504, he reveals and studies corpses and simultaneously writes three-dimensional paintings, invents aircraft, submarines, machine guns and tanks … His secret will remain a secret forever, but you should know the story of this person from this movie.
McLaren (2017)
The world of Formula 1 is extreme speeds, overloads comparable to those on a centrifuge, the roar of hungry engines and predatory race cars. This is life on the edge in an attempt to subjugate the very speed and test yourself for strength.
Nowadays, after more than half a century of evolution of the safety systems of the tracks and the racing supercars themselves, even the worst accidents no longer lead to one hundred percent death of the pilots.
But in the 1960s and 1970s the situation was different, and many of the tracks were watered with the blood of pilots. But this is not a scarecrow of brave men and romantics. Bruce McLaren was one of those people. Going for a dream is difficult. Bruce McLaren had a disease that could put an end to all his ambitions. He did not give up until the very end.
Heroes are always needed, heroes who do not surrender, who go to the goal. Maclaren himself believed that even death on the road to prosperity in any business is not recklessness. But to do nothing, if you can do something, is to live in vain. He left the same way as he lived – in flight. Find out more in this amazing documentary.
India. Matri Bhumi (1959)
This is a documentary of the unsurpassed Roberto Rossellini, who, through a series of several stories, tells about the "modern" and not only modern India of the late 1950s through the eyes of not the traveler, but the Indians themselves.
It's one of those docudramas that casually passes social and political problems. The film omits a purely tourist route and goes into the jungle, in the very heart of India, and through the prism of the general "humanity" understandable to every inhabitant of the planet Earth, shows the Indian people. The film is obligatory for viewing if you are passionate about this country.
They Shall Not Grow Old (2018)
"They Shall Not Grow Old" is a re-created by Peter Jackson newsreel of the hostilities of 1914-1918, when England was at war with Germany. This is one of those very touching docudramas, showing footage of real people who fought.
They laughed and smiled, dreamed and fought. They died young. Anyone who has read "On the Western Front Without Changes" will understand that this documentary is a personal paraphrase of those terrible events.
Citizenfour (2014)
Edward Snowden is one of the most scandalous and mysterious personalities of our time. Some call him a hero, a fighter for freedom of speech and the right to privacy, others consider him a traitor, a dissident, and still others say that he is just an arrogant liar. However, the curious question remains: how exactly did the story of Edward Snowden begin.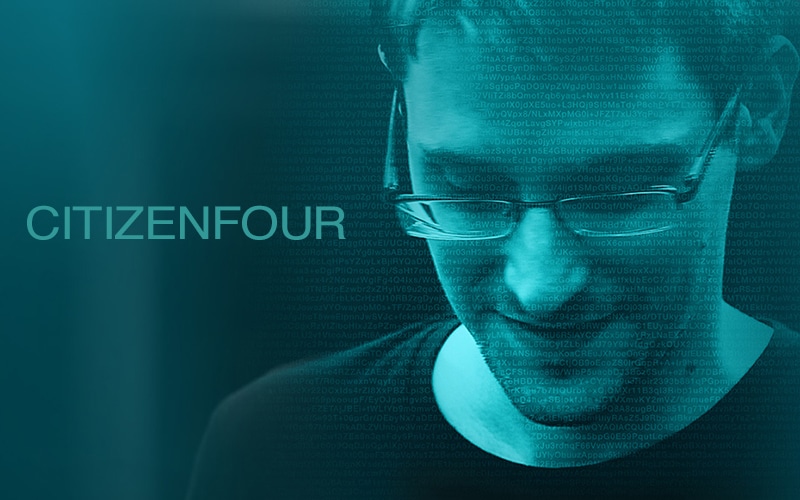 The answer to this question is given in the scandalous docudrama by Laura Poitras. But the main difference between the film and life is that good does not always conquer evil, especially in the world where money rules.
Afterword
Of course, the list of worthy docudramas is not limited to the films above. Use this opportunity to learn more about the world, and feel free to share your impressions and leave comments about the movies we have listed!
Are you a fan of docudramas? Leave a comment below and let us know which ones are your favourites. Feedback is appreciated.
Watch this space for updates in the Movies category on Running Wolf's Rant.