You might be asking yourself, "What are the top social media blogs" to read? Don't worry we've got a few suggestions for you…
Social media marketing has become a viable marketing platform, and the industry has grown to become the cornerstone of many marketing campaigns. In the industry, social media blogs have become a tool to provide tools and strategies for companies and individuals to increase their online marketing potential.
The world of content marketing can be quite overwhelming and complex and determining the quality of a social media blog can be quite tricky. How sure are you that the information is legitimate and will bring results and improve your brand voice on social networks?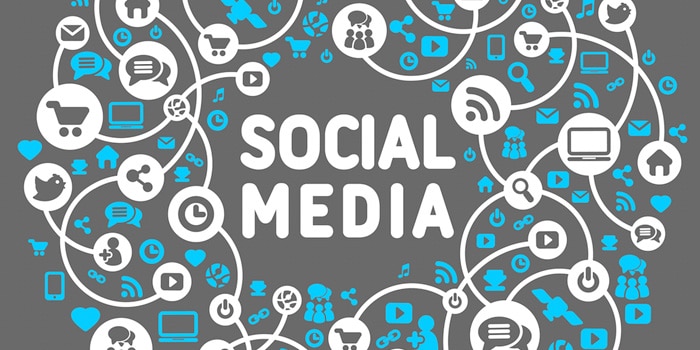 Here's a list of top 25 social media blogs for content marketers:
1. Copyblogger
Copyblogger was founded in 2006 as a one-person blog and has since grown into a profitable company. The blog is ideal for a business in the business of content creation. The blog is known for giving content creators and writers tips on creating content that drives traffic and builds a loyal readership.
2. Problogger
Problogger was established in 2004 and it is designed for people who want to improve their blogging skills. The blogging medium is not exactly easy to master so Problogger has over 8000 articles and tutorials for blogging. The blog is a valuable resource and also features a podcast for those who prefer to listen rather than read.
3. Gary Vaynerchuk Blog
The Gary Vaynerchuk Blog has been around since 2009 and a decade later, it is still going strong. Named after its founder, it is a component of an agency run by two brothers, Gary and AJ Vaynerchuck. The blog focuses on strategies for storytelling for large brands and you can learn a thing or two as an emerging company or individual.
4. DreamGrow
DreamGrow was established in 2008 and specializes in Facebook and Twitter marketing. The website is a fountain of knowledge when it comes to strategic social media communications. The blog has content that will develop the skills of a blogger or social media manager and give them ideas to stand out in the vast world of internet marketing.
5. Revive Social
Revive Social is a relatively new platform founded in 2016 and is a blog that provides tips on how one can use WordPress tools to increase their online value. The blog features content that teaches you how to increase your social media presence on Twitter and other networks. It has been known to assist marketers by collecting information from various websites from different websites.
6. Socialnomics
Socialnomics was founded in 2009 and is based on Eric Qualman's bestselling book. The website keeps you updated on the latest tech updates related to social media. The blog features various tools and articles to ensure that you stay ahead of the ever-changing social media marketing game. The blog features articles, short social stories, and informative studies.
7. Marketing Tech Blog
Marketing Tech Blog was founded by Douglas Karr of DK New Media and features valuable information on online advertising. The blog offers insights and tips on advertising, analytics, online marketing, and social media strategy development. The blog features diverse voices and insights with various guest contributors.
8. The Social Media Hat
The Social Media Hat was founded in 2012 and is a blog designed for active bloggers who need search engine traffic. The bog is a powerful resource that allows you to develop a strategy for SEO content development. With user-generated content, you can get essay writing reviews and order custom essay papers to keep ahead of your schedule. The blog is ideal for online marketers at any level and allows you to identify areas for growth in your online content strategy.
9. TopRank
TopRank was founded in 2009, and the blog specializes in creating fresh content for social media content marketing. The blog is aimed at growing communities, increasing sales and improving brand visibility online. The blog features advice and tips from professionals on online marketing and ways to improve website traffic.
10. Sociable Blog
Sociable is a blog for anyone who wants to keep up to date on the developments of social technology. Sociable provides information for various types of businesses including start-ups, businesses, NGOs and public enterprises. Founded in 2010, the blog has become popular among marketers and has won an award for being the best technology website.
11. Mari Smith
Mari Smith is a blog founded in 2007 and named after its founder, who has years of experience in digital marketing. As one of the world's leading social media influencers, she provides tips for businesses and content creators to create engaging and compelling content.
12. Jenn's Trends
Jenn's Trends was founded in 2013 and is run by the person it is named after, Jenn Herman. The blog features a unique perspective from a blogger who shares insights on the latest social media trends. Because we all know that knowledge is power, the blog focuses on discussing how an individual or business can benefit from a specific trend.
13. Peg Fitzpatrick
The Peg Fitzpatrick blog was established in 2010, the blog focuses on inspiring content from the founder aimed at teaching entrepreneurs how to get the best from social networking. Peg herself has worked with teams from leading social media sites such as Pinterest, Facebook, Google, and LinkedIn. This is a trustworthy source for information based on experience.
14. Dustn.tv
Dustin.tv was established by Dustin Stout and it focuses on the individual story a brand or blogger has to tell. Using years of experience in blogging, he imparts lessons on how to present information and leverages using the stories of others such as established professionals and so forth.
15. Social Media Club
Social Media Club was founded in 2006 and offers information based on your location and specialties. Simply known as SMC, the blog will assist you to connect with peers in your niche and allow you to explore tools in line with your passions. The blog shares various insights and tools to improve digital media literacy, share best practice and promote ethical behavior online.
16. Scott Monty
Scott Monty is named after its founder and was established to better understand the human psyche when it comes to digital marketing. Monty's approach is a little complex but is by far the most interesting. The blog uses philosophy, history and classic literature to understand communications in the age of technological advancements.
17. Medium
Medium is a publishing platform established in 2012 and is ideal for publishing content for your business. The platform has become popular for social journalism and features writing from different people around the world in various niches. It is a safe platform and has become one of the world's leading blog hosting websites.
18. HubSpot Marketing Blog
HubSpot was founded in 2009 and features tools for people looking to learn more about social media marketing. It also features a range of tools for marketers to excel in reaching their target audience. It is ideal for small and big businesses to gain tools and learn more about content marketing.
19. Hootsuite
Hootsuite was founded in 2008 and is quite popular among content marketers. The social media platform is a leader in managing various social platforms in one page and offers advice to grow your social media through its blog. The blog will give you tips on protecting your blog from risk and ensuring that your content is up to date.
20. Mashable
Mashable has been around since 2005 and has become the blog of choice for content makers who want to know more about technology, online culture, and the latest viral content. The blog has grown from a simple WordPress blog to authority in digital marketing.
21. Buffer
Buffer has been around since 2010 and specializes in providing advice on using various tools to grow your social media presence and to create dynamic campaigns. The blog assists content creators to effectively manage their presence on social media and save on time in creating engaging content.
22. Sprout Social
Sprout Social was established in 2010 and provides its users with ways to create content that truly connects with the audience beyond clickbait. Sprout Social accommodates beginners and advanced social media content creators.
23. Social Media Examiner
Social Media Examiner has been around since 2009 and offers its users with highly insightful information for users. It is designed to allow its users to connect with the customer, drive traffic and increase sales and is ideal for content creators at all levels.
24. AgoraPulse
AgoraPulse was founded in 2011 to help businesses increase their online presence. It is a social community and moderation that gives businesses a wealth of information on how to manage their social media. The site aggregates content from top social media sites in one place.
25. Brandwatch
Brandwatch was established in 2009 and as the name suggests it is a tool that monitors social media trends. The software allows brands to gain insights into how established brands use their blogs and social networks to provide insightful information to their readers and users.
Conclusion
Online and digital marketing have immensely changed how we work and interact with others. Naturally, online branding and content have grown over the past few years and we hope that this list brings you closer to your online marketing goals. Every business should be using online marketing to further branch out.
Watch this space for updates in the Technology category on Running Wolf's Rant.