A woman's wardrobe is a secret doorway to her fashion interests, through which one can demonstrate her cultural roots. Indeed, the intangible connection between fashion and culture is closely associated with sophistication and glory.
And to improve your fashion statements, let's see the essential wardrobe items that can clarify your personality and make you more presentable.
Whether you're a working woman or someone pursuing studies, you are concerned about your style statement, don't you? And if not, here's presenting the five best fashion item combos that every woman would appreciate. Let's learn the essential fashion items without which your closet is incomplete. The following will narrate the important styling items required for everyday wear.
Here are Top 5 Fashion Items Every Woman Should Have
1.  A White Shirt with Printed Skirts or Denim
Deny it or agree with it; a white shirt is a vintage item that every fashionista loves flaunting because its classic appeal gives a crisp look. From Duchess Kate's blog, it's evident that a pair of white shirts and denim jeans has always been a popular style. It's a universal favorite fashion item that suits every type of personality.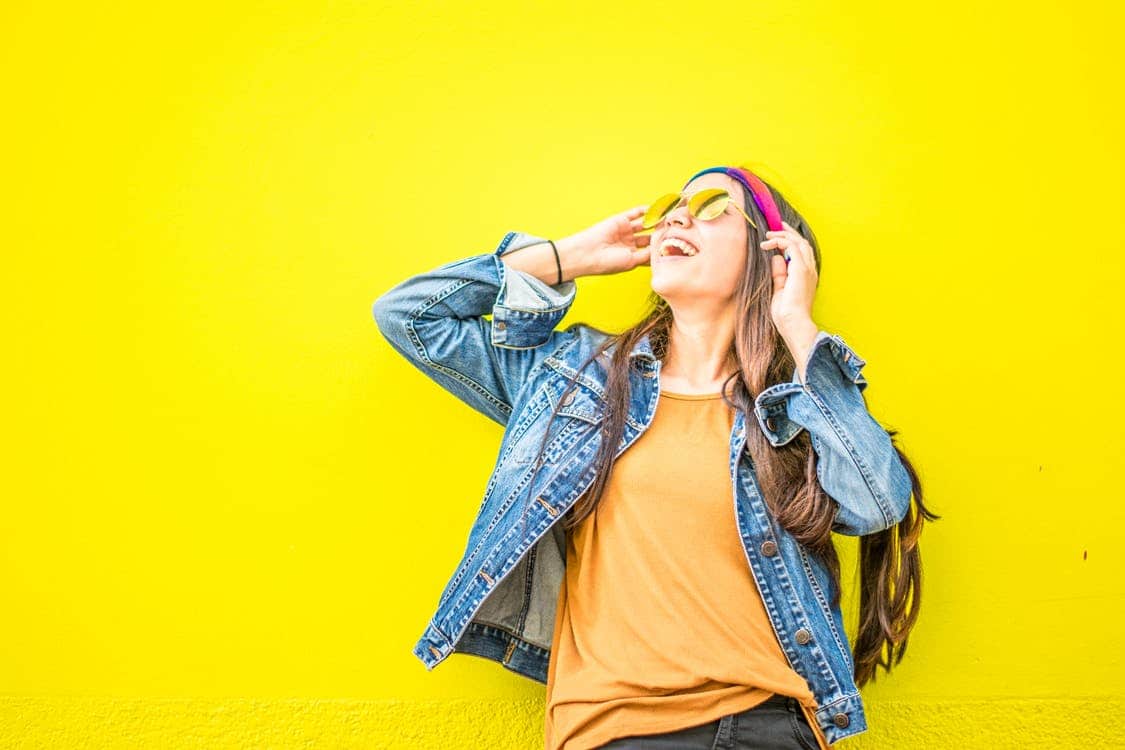 When combined with other colors, it gives an illuminating glow. For women who prefer scarves and jewelry, a white shirt acts as your foundation. From printed trousers to striped joggers, everything goes so perfectly with it. Whether you tuck it for a formal look or let it loose to show a funky style, nothing can go wrong with your white shirt.
To give your fashion sense a higher degree, you can team it up with a belt or tie a knot in its front. A white shirt is also party-friendly. Wear it to your friend's engagement ceremony by coupling it with a long and flared skirt.
2.  A Denim Jacket, Striped T-Shirt, and A Hat
Rocking your favorite striped t-shirt with a casual and funky denim jacket is just a no-brainer. The relaxed combination looks fantastic together and can get paired with a variety of shoe and pant styles. Although you can pair your jacket with a regular solid-colored t-shirt, it looks stylishly minimal. That's how the printed, or more popularly, striped designs add interest to your outfit.
In general, a denim jacket can add aesthetics when coupled with hats. Especially for winter wear, a beanie is your perfect and safest bet. For something unique, you can always consider opting for a flat cap or woolen fedora.
For a casual look, a combination of a denim jacket and sneakers does not have any alternative. It's an excellent choice! Edgy stylists can go for boots, suede, leather, derby shoes, loafers, etc.
3. A Leather Jacket And Trousers
A leather jacket is a versatile and classic item, and it can never go out of fashion trends. Ever since fashion got connected to the lifestyle of commoners, leather jackets have been a part of the sought-after styling trends. It happens to be a 'must' staple piece that shouldn't be missing from your closet.
Defining a bold statement about your personality, it's not only classic but also trendy and sophisticated. Pairing a brown leather jacket with grey trousers sounds preppy and proper. You can also choose a white shirt with it.
As far as the shoes are considered, oxford shoes go great with it, enhancing the preppy style. You can get yourself a blue colored jacket and preferably match it to your shoes' color. Considering contemporary fashion, you can also choose a bomber jacket and pair it with a leather-banded watch and shoes.
4. A Little Black Dress
A little black dress aka LBD is a staple for every woman. Given the fact that each LBD is differently crafted, they are worn differently.
From pairing it with a denim jacket to giving it a casual look via a shirt, it can be flaunted in a thousand ways. Wearing your spaghetti LBD like a dungaree tunic can add a preppy look. Opt for a t-shirt under your little black dress, and there you have it!
Want some more ways to glorify the appeal of your LBD? Couple it with a cardigan or wear stockings with it. Pairing it up with your long trench coat is also an excellent idea!
5. The Right Lingerie Wear
As per the fashionistas of recent times, wearing a seamless bra and underwear is very important when it comes to fashion. The psychology behind the concept is different. Reports state that choosing the most comfortable lingerie is also good for a woman's mental health.
Lingerie wear is either your finicky foe or best friend. Thus, you must consider choosing the right size. It's a wardrobe staple, and you mustn't forget about your most significant base layer, i.e., your bra! Always select a T-shirt bra for a casual look, a transparent bra for the sheer clothes and a convertible strapless bra to go with all the off-shoulder outfits. Besides these 3, keep a sports bra and multiway bra always in your wardrobe.
Endnote
Simply put, the fashion industry is enormous. And choosing just five out of a variety of necessary fashion clothing is a challenging task. However, this post has tried compiling the essential fashion combinations out of which one's styling statement remains incomplete.
If you think these prerequisites above are not enough, you can always get yourself a black shirt, a denim tunic as well as a pair of ripped jeans. Also, don't forget about those preppy and funky accessories like watches, bags, wallets, and sunglasses!
Watch this space for updates in the Opinion category on Running Wolf's Rant.