Whatever your device preference, be to Android or iOS, mobile gaming is here to stay and continues to be one of the most fun and enjoyable uses of a mobile phone. With awesome graphics and low costs, games on mobile, often experimental and boundary pushing, are now giving console games a run for their money, challenging the consoles in a way they weren't expecting.
Here then,are some of the very best new mobile games of 2016 so far.
Slide The Shakes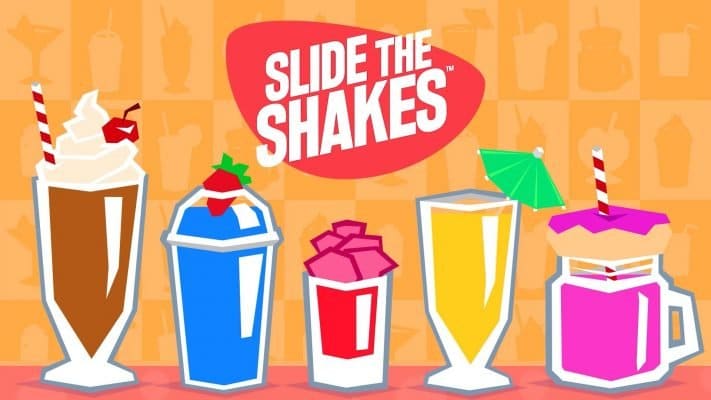 A big, if rather sore, thumbs up goes out to the next game on the list, Slide the Shakes. Speaking of thumbs, if you're looking for something to keep them busy while you're bored, you'll love this little beauty. Like a virtual shuffleboard, this game is all about sliding milkshakes along a bar, attempting to stop them within a marked zone, old west saloon style.
To do this, carefully time your pull back and release motion to send that shake a-sliding to glory, unlocking a new shake recipe with each direct hit.There are around one hundred levels in total, all of which get harder and trickier, including the inclusion of randomly placed obstacles such as icy patches and moving platforms, which must be avoided. With an excellently simple control system, Slide the Shake is a way, way more fun than it sounds, believe us.
Fire Fu
Funded by Channel 4, this fun and cartoony score chaser lets you play as a Firestarter with new spells to gain and bosses to defeat. The game pays a bit like Fruit Ninja, as in your actions and reactions are generated by a screen swipe, while your mission is to bust the crittery blobby baddies, accompanied by sheep and spiders using your fire fu powers.
Look out for power ups and beware of bombs, as it would be bad for everyone, including yourself, if you were to ignite one, even unintentionally. The action is fast and furious while the newly unlocked powers keep the game from getting stale and repetitive. In all, it is bright and good to look at and it does play very well making it one of the best games for a smartphone so far in 2016.
World Poker Club
Why not indulge in a game of Texas Hold 'Em or Omaha? With World Poker Club you can. It's a game of betting and raising, stakes and winnings and one of the best on the market (hence its inclusion here), even allowing players to compete for the bankroll of a weekly tournament. What makes this a great addition to the mobile casino and poker market is that it packs in some interesting new features and a shiny new interface.  What we really liked about it – and we played it a lot – is the ability to use motion gestures in order to control your play.
Swipe upwards to make a raise while tapping twice means you check, which together add an element of reality into play, making it feel more like a live poker match. The bar has further been raised (pun very much intended) by the built in hand ranking tool showing those new to the game how strong their hand is. Players are also awarded for completing missions with new unlocked themes and gifts,while social interaction is added, courtesy of chat abilities, which is why it makes our list.
Playing online poker has become tremendously popular over the years, many players around the world love competing against others for real money. Due to the incline in popularity there are a lot of sites to play on, but finding a safe site with a great bonus is the biggest challenge for the public. If you are in the same dilemma – this bonus page from PokerSites.co.za gives you all the relevant information on how you can get a bonus today!
Toca Blocks
Award-winning Swedish studio Toca Boca have assembled another gem in this child friendly Toca Blocks which gives its audience, both young and old, the tools to build their own structures effortlessly. It's a create 'em up, kind of in the style of Super Mario Maker for the WiiU or Minecraft for everything, and is awesome at it too. The main point of the game is for you to create your own worlds by using your blocks to create 2D structures.
Starting out with nothing but an empty void, you're given four basic building blocks. These are the polkadot brick, the yellow brick, the red brick, and the green grass and, by dragging one block on top of another, new block types can be created. Each block offers a unique purpose like warping or bouncing, while there is other cool stuff that can be added also. The tappy controls are simple enough (as we said, kids can play this one) so it's fun for everyone.
Mimpi Dreams
The follow up to the original Mimpi, this sequel, Mimpi Dreams, is a puzzle platformer that's both cute and visually luscious at the same time. Playing as the little white dog of the title's name who is, once again, dreaming of being a hero, we must figure out the puzzles to save the day. There are five dreams to beat, each loaded with its own theme and mission, while the screen can be manipulated for victory by dragging items around with your finger.
It's a game littered with collectables, most of which can be picked up the first time around (unlike Lego games!) and, overall, it's a top game but, if pushed for one piece of criticism, it could be longer but, hey, it cost you next to nothing, so stop complaining.
Which one of these Mobile Games is your favorite? Leave a comment and let us know
Watch this space for regular updates in Gaming and Technology categories on Running Wolf's Rant.