By 2020, more than 50% of the searches will be conducted via voice. While 30% of the webs browsing will be done without a screen.
The voice-only search enables the users to search for things without scrolling the page. Whether it is mobile devices or desktops, this new technology is a key to succeed in this world.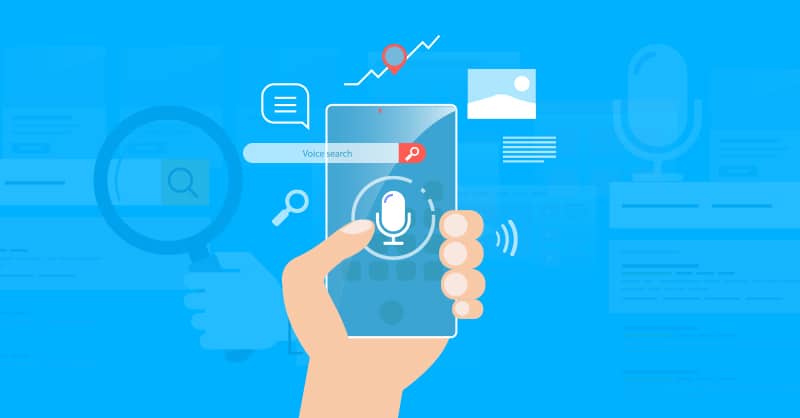 Voice search allows the users to speak with the device rather than type keywords in a search box.
The audio devices are super smart. They recognize every phrase that you say and bring results according to that. Moreover, the results are accurate. To some people, this might seem like a new thing. However, voice search is here in the market for a long time now.
Speech-recognition programs are working in the market from quite some time now. Voice-enabled devices like Alexa, Siri, Google Assistant, and Cortana are helping users find their relevant outcomes by voice search.
These devices can not just search for results; they can search deep within other apps. For instance, you can use Alexa to search anything on Spotify, search it on Wikipedia and watch related videos on YouTube.
Voice search improves user experience. The user can get accurate results without typing out anything. The core of any search engine is to provide better user experience for its users. That is why the voice search holds a high probability to rank high in the search engine as compared to text-search.
When the world is moving fast, it is necessary to take hold and proceed with the trend. Nowadays people are more into voice search. People are not typing and searching for things; they are simply voiced searching for everything. If you are a startup or even a well-established business, you must optimize your website for voice search.
If you don't have any idea where to start, you can take help from this brilliant infographic by Branex on how to optimize your website to rank high by using voice search.

Watch this space for updates in the Hacks category on Running Wolf's Rant.