More and more jobs these days are looking to hire remote workers that can work from their homes. This might be similar to a dream coming true for many people but, switching away from a structured office atmosphere to the comforts of your home might prove to be challenging in many ways.

Significantly, you learn how to work from home effectively and efficiently. There are many distractions while working from home, less accountability, and lesser communication than compared to working from the office. But there are some ways to keep yourself productive while working remotely.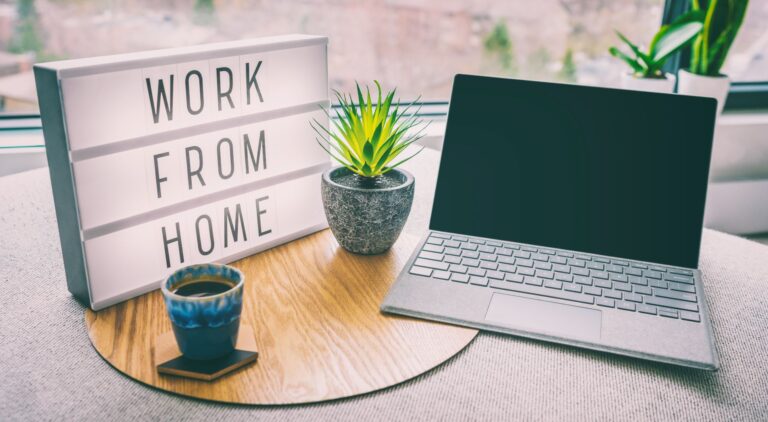 Here are 4 Ways To Stay Productive as a Remote Worker
1. Maintain regular working hours
While you are learning to work remotely from home one of the fundamental things you can do is developing a work schedule. It is tempting to provide yourself the full flexibility about the time for starting your day's work, coffee breaks, and calling it a day.
But if you are not keeping to a schedule you will be doing yourself a disservice. Maintaining regular working hours keeps yourself accountable to yourself and your boss. This provides a better opportunity to get all the work done and makes it simpler for the team members to reach you if required. However, this doesn't mean that you have to work 9-5 each day. You must try to work at the times when you are most productive.
 2. Working from co-working places
Co-working spaces are a great alternative to the conventional work from the home model you will follow to work remotely. It makes sure that you are no longer alone while doing the remote job. It is possible to work remotely with others who are also doing the same thing.
You may use inspirational office spaces with perks such as inspirational design, events, and networking. Co-working spaces allow an opportunity to work away from home for remote work in the city of Los Angeles. Some other benefits of using coworking spaces for remote work are,
You will come across other pros.
Coworking spaces are more inspirational than home or conventional offices.
Many coworking spaces are available 24/7.
Coworking spaces make it possible to travel and work remotely at the same time.
Coworking spaces indicate that it is not that bad being a freelancer.
 3. Have a separate work and personal time
Although it is important to work at the time when you said you would, it is also significant that you give yourself sufficient time for home life. Do not extend the work timing too far beyond the schedule as you will place yourself at the risk of burning yourself out. Maintaining the personal life and work-life compartmentalized is one of the more significant aspects of remote work to maintain productivity. It is also responsible for reducing stress when you are not at work. For instance, if you like to spend the evenings with your loved ones, ensure that you communicate with them that you will not be checking the emails after certain hours. You can think about using a planner for better organizing the everyday schedule.
4. Do not permit the roomies
Being efficient while working remotely away from the office is all about setting up boundaries. It also means that you have to set boundaries for family members, kids, pets, and roommates. You need to encourage them to leave you alone when you are trying to concentrate on your work. Try and maintain these boundaries playful and friendly but, ensure that you are sticking to them at the same time. One of the fun ways of doing it is by making a sign on the door indicating whether you are working or not. You may even get your children to create the sign so that they do not feel as if they are being left out.
Conclusion
It is challenging to shift the working environment from your office to your home or other remote places. However, if you can make certain simple changes to your spaces and routine you can still have a productive day at work. Find out what works out for yourself and your family by trying some of the tips mentioned above.
One of the advantages of working from the offices is that there is a possibility of socialization and collaboration. There is no need to lose the opportunity while doing remote work. So, check with the colleagues periodically and keep up on the personal front as well.
Watch this space for updates in the Hacks category on Running Wolf's Rant.