Why does the Lifeasapa Foundation exist? It's a fac that today people have access to technologies that were previously only written in books and films. People use many of them every day, without realizing what a huge work has been done by scientists to create the most powerful gadgets and devices.
Modern computers have incredible capabilities, using the information they receive. They can help make decisions, plot a convenient route on the road, project possible dangers, and offer options for their solutions. All this is the merit of the mass of scientists who have been working on the creation and improvement of neural networks for more than a dozen years.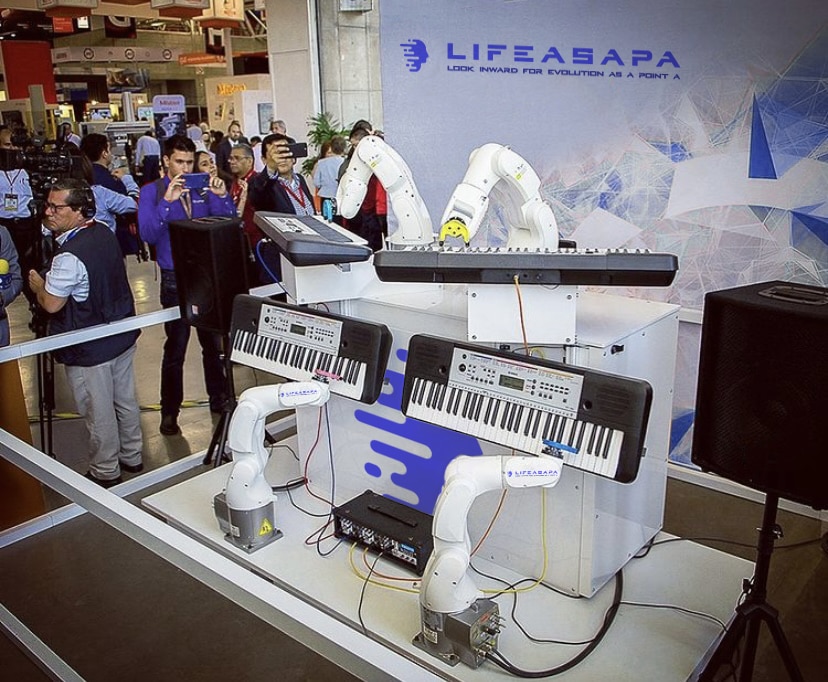 But despite the achievements and opportunities which are available to each of us, a person continues to draw on the Earth resources, not thinking that sooner or later they may simply end and then the irreparable will happen – a person simply cannot survive on this planet. When we talk about resources, we mean the most important ones, for example, water. It is scary to imagine, but in some countries, people receive water on a schedule and in limited quantities. Living in a world where you have to choose between thirst-quenching and hygiene is a real tragedy.
Many do not think about what a sad outcome this world can expect. Of course, speaking of the end of resources, one does not mean tomorrow, but thousands of years ahead, however, to prevent a future catastrophe, we need to deal with problems now.
Here are the main ones:
1. Natural disasters
2. Depletion of the planet's resources
3. World ocean pollution
4. Carbon emissions
5. Fatal diseases
6. Accidents caused by the human factor
These a few major problems need to be addressed today. Moreover, one of the leading companies of scientists Lifeasapa Foundation offers the world several possible options.
How can we help the world?
Lifeasapa is an association of scientists who share one common idea – to make the present and the future world a better place. Moreover, they decided to fulfill their mission using technology and artificial intelligence in particular.
Artificial intelligence is a program that consists of a mathematical model that is an exact copy of the work of biological neural networks. Discussions about its work began as early as 1940. Theories were put forward only about the possibility of the existence of such machines, and today we can observe them in the form of navigators, smartphones, smart bracelets and other gadgets.
The Lifeasapa Foundation believes that technology such as machine intelligence needs to be improved to the point that it can be used in any field and become available not only for large commercial organizations but for every inhabitant of the planet. Just imagine if everyone has a device that will allow him or her to diagnose diseases, for example, every day. As a result, a person will be able to consult a doctor promptly and avoid neglect of diseases or death. It sounds like a fantasy, but it may become a reality one day, accessible to everyone.
According to Lifeasapa, AI can help warn people about possible cataclysms. These technologies are already working. In countries where there is a risk of a tsunami, it can be predicted several hours or days before it hits a city. What if there was a technology that could calculate this probability hundreds, thousands, or millions of years ahead? Then people would be able to choose a place for buildings while avoiding dangerous places where there is a possibility of disaster. In addition, such a machine can be produced, as technologies are developing more and more every day.
Air and water pollution require special attention. This is probably the very first task that scientists around the world are doing. In addition, already managed to find a solution – the use of solar energy. In this case, it will be possible to abandon gasoline, oil, or gas, which will help prevent the use of harmful substances, and natural resources will be preserved.
As noted above, some dangers occur through the fault of the human factor. For example, car accidents. Scary statistics suggest that the car is considered practically the most dangerous means of transportation in terms of the number of deaths. To date, the first machines that can be operated without a person are already being created. Tests are underway that show artificial intelligence programmed into a car can prevent almost any accident, unlike humans. The secret is that the robot cannot panic or give up control. It has no emotions and acts solely based on the data received and the preset goal.
Thus, we can say that technology can improve the world and make it safer. The main thing is not to stop in their development. Lifeasapa Company has shown great results in its work and does not plan to stop there.
Watch this space for updates in the Technology category on Running Wolf's Rant.