Web accessibility is an aspect of website development, and to be honest, this aspect is often ignored. People give limited attention to it, as they think that it will not give any significant return. So, what is a reality?
Is this beneficial for you? For going to answers to these questions, one needs to understand the basics of web accessibility. It is basically intended for the people who have disabilities. According to the law of different countries, people with disabilities should attain equal rights and opportunities.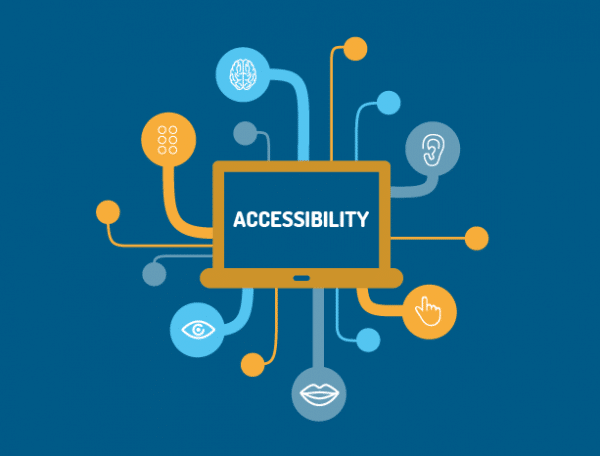 Following simple practices, web accessibility can be enhanced. Now, the question is why you should invest time and money into attaining better web accessibility? Well, there are many reasons. The potential benefits are discussed in the following section of this article.
Before you read on, feel free to check out these B2B website design tips.
Here are 5 Advantages of a Business Website with Better Accessibility
1. Avoid Legal Actions or Glitches
In many countries, strong action has been found against businesses that do not deliver equal opportunities for people with disabilities. For the websites, there were no guidelines initially, but e-commerce is gaining popularity. As a result, the state is imposing different kinds of legal frameworks to govern as well as regulate the e-commerce industry.
Many states want the e-commerce industry to become friendlier for people with disabilities. For that reason, they encourage web accessibility. If your website is not accessible for the people with disabilities, you may face some legal issues as well. To avoid such things, getting accessibility compliance is important.
2. Better Public Relation
A website can get popular, and it can build better public relationships with the help of accessibility. When a website is compatible with the people with disabilities, it will get appreciated by different sections of people, belonging to the society.
Nevertheless, people with disabilities will find your business website to be more suitable for them. As a result, a better public image is created. With such a public image, a few negative impacts on the image of the business may also get wiped away forever.
3. Better SEO Performance
SEO is important, and for that reason, people make a lot of changes to the websites. As per the search engines, websites with the accessibility for the people with disabilities are more trusted than other websites. So, in this way you can find an opportunity to gain an edge over your rivals or competitors. It will make the SEO campaign more seamless and result oriented. When SEO fetches the right result, it becomes easier for businesses to perform in a better manner.
4. Better Market Penetration
According to various surveys and reports, accessibility can help IB Story and business websites to drive higher revenue. If you work on the accessibility of your business website, it will receive more visitors. The overall image of a business will also become trustworthy.
With higher trust and more number of visitors on the website, the revenue shall increase drastically. This is quite an effective way of bringing success for e-commerce stores.
5. Lost business from local, municipal, and federal government organizations
You risk losing new business from government entities and conscious procurement departments across the United States.
If your website receives federal funding, assistance, or you have contracts with the government your website must be accessible. Or, you risk losing funding, assistance, and contracts with the government as accessibility is a legal requirement.
These are some of the commonest benefits of better web accessibility. For working on the accessibility, a good service provider has to be found. Visit SiteImprove for in-depth details on website accessibility.
If you're struggling to design a website, you should also think of contacting a website building agency.
Watch this space for updates in the Technology category on Running Wolf's Rant.