Every influencer or business is going crazy after likes, shares, and comments. Some invest time and efforts to increase their followers' count while others cheat the system all because of virtual fame!
Since social media stardom is in the mind of every entrepreneur, this brings us to the topic of comments. We all know what a comment is; however, only a few understand how to use it as their ticket to online stardom.
Imagine it; just a mere combination of words that is meaningful can be capable of connecting you with people and increasing your brand reach. This is not rocket science rather; a simple combination of patience and relevancy can take your comment game to the new heights!
Sounds interesting? Here is what you need to do to use comments to make your profile well-liked among social media users!
1. Keeping the Comments Relevant
Whenever brands want to increase their reach, they start leaving comments on random people's profiles. This strategy is great; however, not using it properly or using it too much can backfire easily.
Take this; someone has shared a personal picture of a beautiful landscape and some brand comments on their profile. It may look weird at first; however, for brands, it is a part of their targeting strategy which could lead to a popular profile. You can also benefit from this because the key to this strategy lies in planning carefully.
Brands do not just comment out of the blue. They also never like or comment on everything that appears in their feed. Instead, they carefully examine their feed and pick out the profiles that somehow relates to their business. That said, meaningful comments that are relevant to the picture and engage the users can help in forming a consumer-centric image in the consumers' mind. So, if the comments are truly appreciated, the targeted consumers will not shy away from talking about your profile.
Through this way, you can not only build a huge following, but it will also give your brand a much-needed personality. Additionally, it shows the users that there is a real individual behind the screen who is taking the time to converse with the general population.
2. Throwing some Shade does not Hurt Anyone
Leaving comments on users' profile is not the only way of gaining popularity. Instead, the same results can be achieved through brand-on-brand interaction; that is when one brand leaves a comment on other brand's post.
This is an interesting strategy that started on Facebook and Twitter and has since made its way into other social media profiles. The idea behind the trend is simple; pick out any issue with a competitive brand and fire shots in a subtle manner. Humor plays a massive role in this trend which is not everybody's cup of tea. That said, being an outspoken brand can help with this. Take the example of Wendy's who has secured the social media crown by coming up with sassy replies and humorous comments.
According to their social media manager, throwing some shade that includes a suitable amount of wittiness and honesty is the perfect way of gaining more followers. While not many brands may agree with this strategy; however, this is one foolproof way of achieving a popular profile.
If coming up with witty replies is not your strongest suit, you can try to be more supportive of other brands. Through this way, a brand can support another brand, and at the same time, grow a community of appreciative followers.
3. Benefitting from the Algorithm
This strategy is specifically for the Instagram community since the algorithm in question is related to this social platform.
When someone posts a picture on Instagram, only the top two comments from verified accounts are displayed and the rest of the comments are hidden behind a button. These are sticky comments and anyone can benefit from it.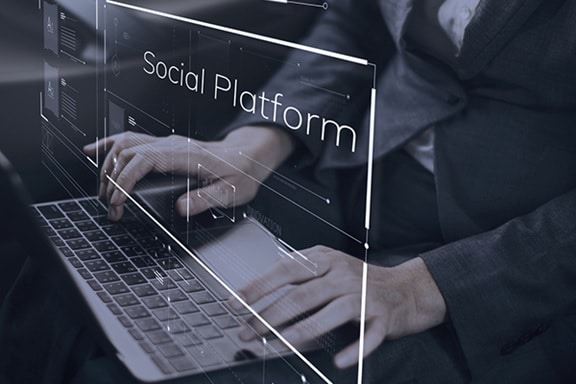 Assuming the fact that your account is verified or represents a brand, you can take advantage of this algorithm by examining your target audience to find out who they are following. If you stumble upon someone who has thousands of followers, then you have hit a jackpot!
To work this strategy, think of a one-liner and post your comment. In the sticky section, your comment will be visible to every interested party who may have connections to your niche. In addition, it will stay visible in the sticky section until it is replaced by another verified account's comment.
That said, if you follow the same strategy with a couple of other famous accounts, your account will be noticed more which will contribute to it becoming a popular joint. However, be careful with this strategy as it may blur the line between serious and spam comments but it does generate results as seen in this account's case.
4. Hiring the Right Team
Your comments are a brainchild of your social media management team. Due to the 'canceling' culture gaining popularity, any social media misstep could undo your efforts. Since social media has become an extremely sensitive area, you need to hire a team that understands all the social constraints and tries to create a social media presence that is consistent and devoid of scandals.
Brands form a personality through their commenting patterns; if the comments are great their profiles will take off. On the other hand, if the social media posts or comments leave a bad taste in the mouth of your followers, it will not take any longer for the people of the internet to call for your online death. Blunders could happen but you need to hire a team that is not only socially aware but also knows how to do damage control as seen in this culturally insensitive tweet by Wendy's.
Being respectful and observing some boundaries are the ways to go if you want to have a popular presence on the internet.
The Bottom Line
Comments are just one aspect of social media where you can have a dominant internet presence without depending on digital marketing services. However, using comments to achieve a popular status will always be easier said than done. Let us be honest, a few witty comments will not do it for you because, on the social media, your comments do not decide your fate. The internet does it for you.
So, start with a strong social media strategy and hire the right team that helps you identify the right opportunities. Turn those opportunities in your favor by crafting and posting comments according to the situation. Remain consistent with this approach and popularity will soon follow!
Watch this space for regular updates in the Hacks category on Running Wolf's Rant.